Last Updated on February 28, 2020 by Chef Mireille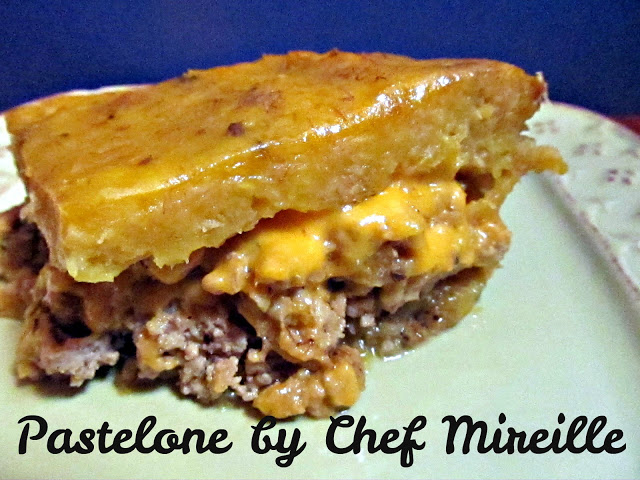 Pastelone is a popular dish from the Dominican Republic. My best friend for the last 34 years is Dominican and I grew up eating this at every of her birthday celebrations. I have seen other versions where the plantain is sliced and fried before being layered, however I think that is a Puerto Rican version. I prefer this Dominican version.
Pastelone
Serves 8
Ingredients:
4 ripe plantains
3 tablespoons butter
1 tablespoon olive oil
1 pound ground turkey (ground beef is traditional) (Vegetarians can substitute soya chunks)
2 cloves garlic, finely chopped
2 teaspoons dried oregano
salt and pepper, to taste
8 oz. cheddar cheese, grated
Preheat oven to 350 F.
Peel and half plantains. Place in a pot of boiling water and cook until tender. Remove from water and transfer to a large bowl. Mash plantains with the butter and a pinch of salt.
In a skillet, heat oil. Add garlic. After 1/2 a minute, add meat and oregano. Cook until meat is cooked through. Add salt and pepper. Stir to combine.
In a casserole dish, press 2/3 of the mashed plantains on the bottom and sides of the casserole dish. Add half of the ground meat and then half of the cheese. Add another layer of meat and then cheese. Top with the remaining mashed plantain.

Bake for 1 hour.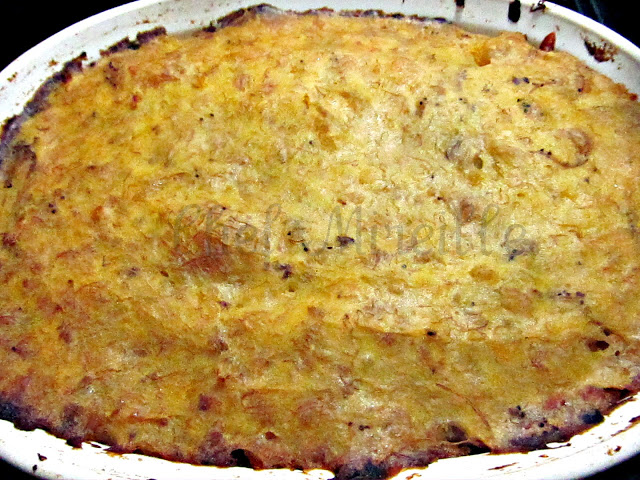 Check out the Blogging Marathon page for the other Blogging Marathoners doing BM#30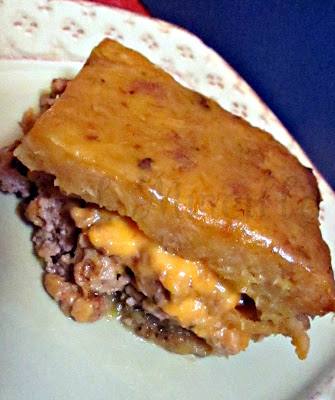 The perfect one pot casserole!
LIKE THIS RECIPE? LEAVE A COMMENT..I LIVE FOR THEM!
Chef Mireille