Last Updated on May 20, 2015 by Chef Mireille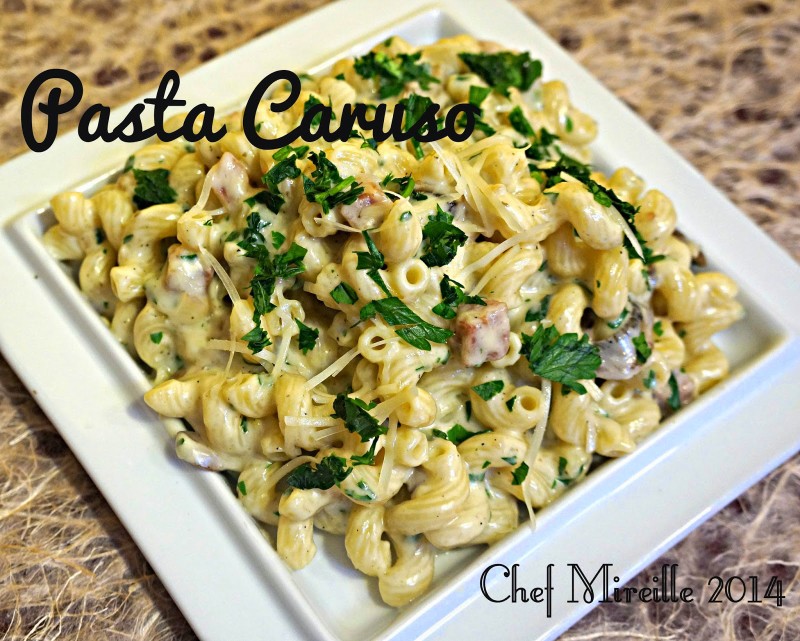 Uruguay is a country in southeastern South America with a lot of European heritage, mostly from Italy, Spain and Portugal, although there is some German influence on the cuisine as well. Uruguayans, like most South American countries, are big beef eaters to the core. Asado, their version of barbecued beef cooked on a parilla (grill) is their national dish. Every part of the animal is marinated and then grilled to perfection, including organ meats.

After beef, the second most consumed item in Uruguay is pasta. The Italians absolutely left their mark and there are many pasta dishes named after famous actors, writers, singers, etc. One of these is Pasta in Caruso Sauce, which is the most popular pasta dish. It is named after Italian singer Enrico Caruso who was very popular in South America in the early 1900's and toured extensively throughout the continent. It was created in the 1950's in the capital city of Montevideo by a chef at the restaurant, Mario and Alberto. With the Uruguayans love of beef, this is traditionally flavored with beef broth, however, I used chicken broth instead.
Spain left its mark on Uruguayan cuisine on the desserts which are similar to other South/Central American countries like churros, dulce de leche, flan and alfajores. However, many Italian and German sweets are also represented in Uruguay.
Pasta Caruso
Serves 4
Ingredients:
2 cups cavatappi pasta (any type of cut pasta like penne or fusili can be used)
1 onion, chopped
2/3 cup ham, chopped
1 cup baby bella mushrooms (or button mushrooms), sliced
2 tablespoons olive oil
3 tablespoons butter
3 tablespoons flour
2 cups heavy cream
3 tablespoons chicken broth (beef broth would traditionally be used)
1/4 cup Parmesan cheese, grated + extra, for garnish
2 tablespoons parsley, finely chopped + extra, for garnish
In a large pot of salted boiling water, cook pasta until al dente. Drain.
In a large skillet, heat olive oil. Add onion, mushrooms and ham. Saute for a few minutes until vegetables are softened.
Add butter and flour. Stir and cook for about 2 minutes to cook the flour. Add cream, chicken broth, salt and pepper. Bring to a boil. Reduce to a simmer and cook for 5 minutes.
Add cheese and parsley and stir for 1 more minute.
Remove from heat. Add cooked pasta to sauce and stir to combine.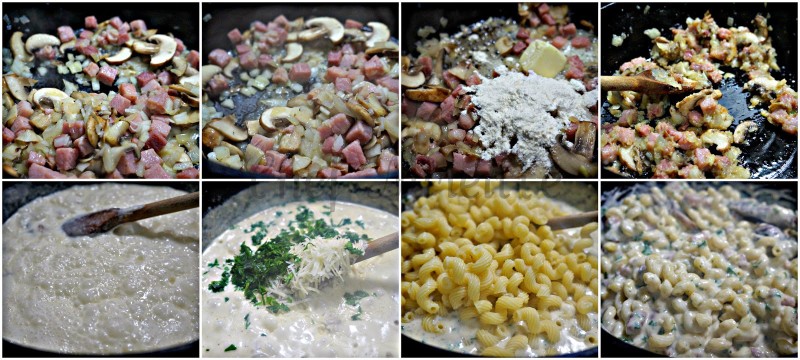 Serve, garnished with more cheese and parsley.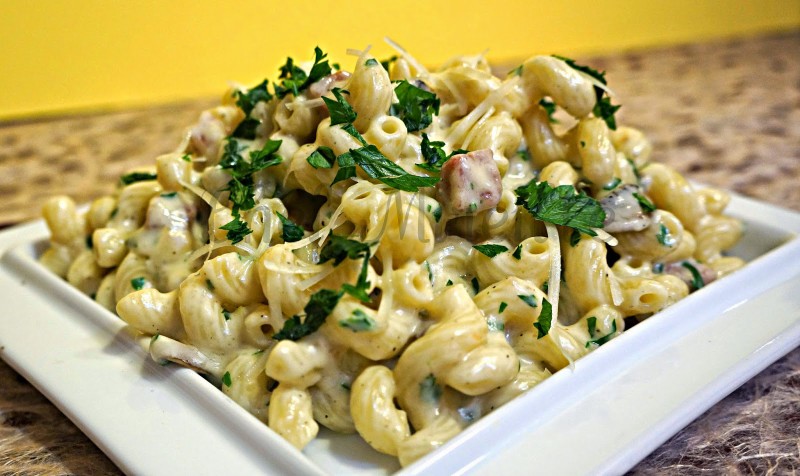 This is a really rich sauce and the pasta will drink up the sauce immediately for a cheesy, creamy and luscious pasta.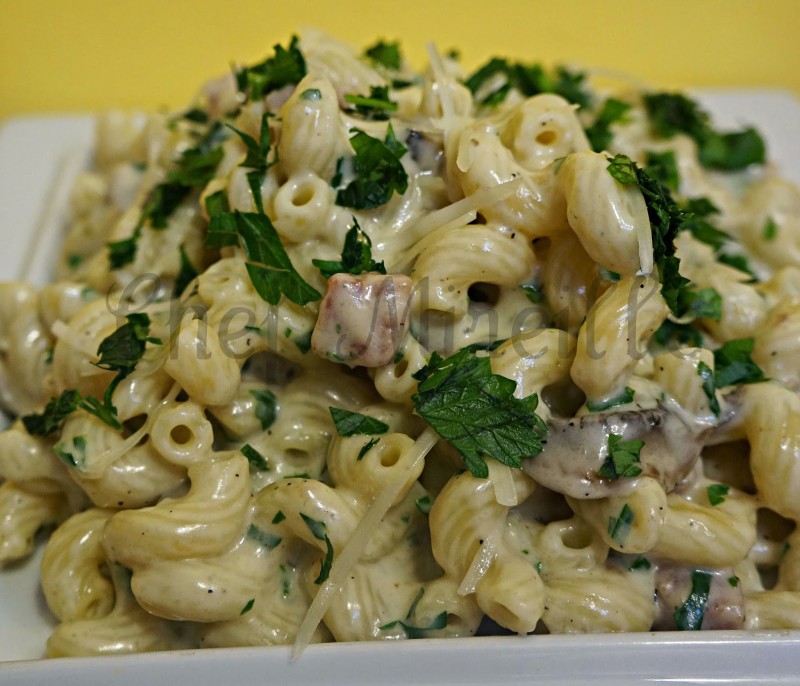 Check out the Blogging Marathon page for the other Blogging Marathoners doing BM# 44
LIKE THIS RECIPE? LEAVE A COMMENT..I LIVE FOR THEM!
Chef Mireille