Last Updated on May 31, 2015 by Chef Mireille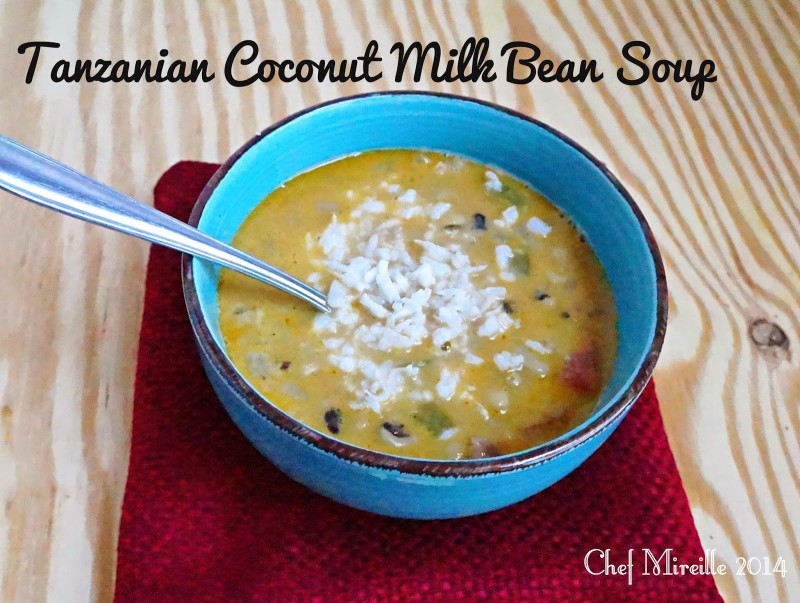 T is for Tanzania…
Tanzania is a coastal African country on the Southeastern coast. It shares borders with 7 other African nations. The name comes from the former name of Tanganyika and the Zanzibar islands, also known as the spice islands. Zanzibar was Africa's port of trade with Arab and Indian traders When Zanzibar and Tanganyika merged to form one country in 1964, the two names were merged to become Tanzania.

There are over 120 ethnic tribes in Tanzania, with the Bantu Sukuma being the largest. Most of the population lives in the north and east of the country, while the remainder of the country is sparsely populated. It is a majority Christian nation, with a large Muslim minority. Dar es Salaam is the largest city commercial capital. Except for Dar es Salaam, most of the country is rural. Mount Kilimanjaro is also located in Tanzania.
Cornmeal, millet, rice, cassava, plantains, goat, yogurt, beans and fish form the staples of Tanzanian cuisine, with most dishes including some form of coconut. Here is one of the most popular soups from Tanzania.
Coconut Milk Bean Soup
Serves 4 – 6
Ingredients:
1 tablespoon oil
1 onion chopped
1/2 green bell pepper, chopped
2 cups black eyed peas, soaked overnight
1/3 cup cooked rice
3 1/2 cups water
2 1/4 cups coconut milk
1 1/2 teaspoons curry powder
1/2 teaspoon black pepper
1/4 teaspoon red chile powder (cayenne pepper)
1 teaspoon salt, or more to taste
3 tablespoons butter
2 tomatoes, chopped
3 tablespoons frozen grated coconut, defrosted (or freshly grated coconut)
Cook beans until tender.
Heat oil. Add onions and bell pepper. Saute until softened.
Add curry powder, black pepper, chile powde, butter tomatoes and salt. Stir to combine and simmer for 5 minutes.
Add beans, coconut milk and water. Bring to a boil. Reduce to a low simmer and cook for 10 minutes.
Add rice and cook for another 5 minutes, until heated through.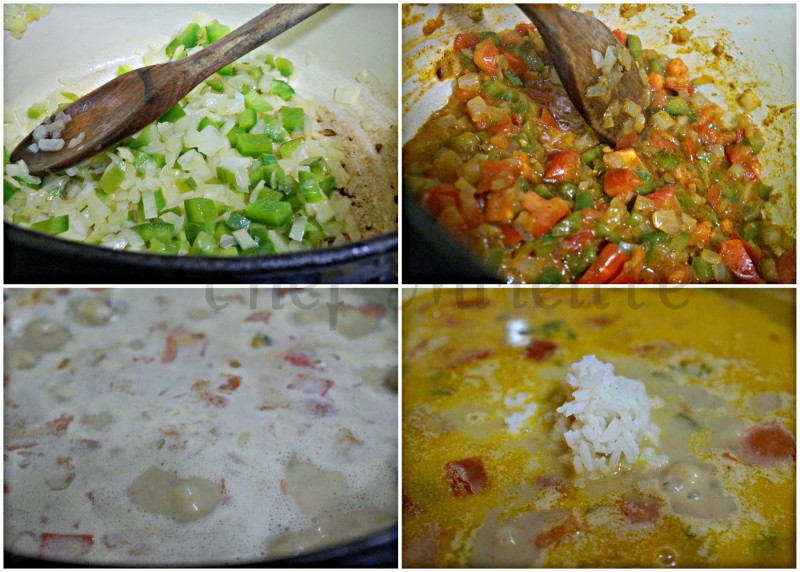 To serve, garnish with the grated coconut.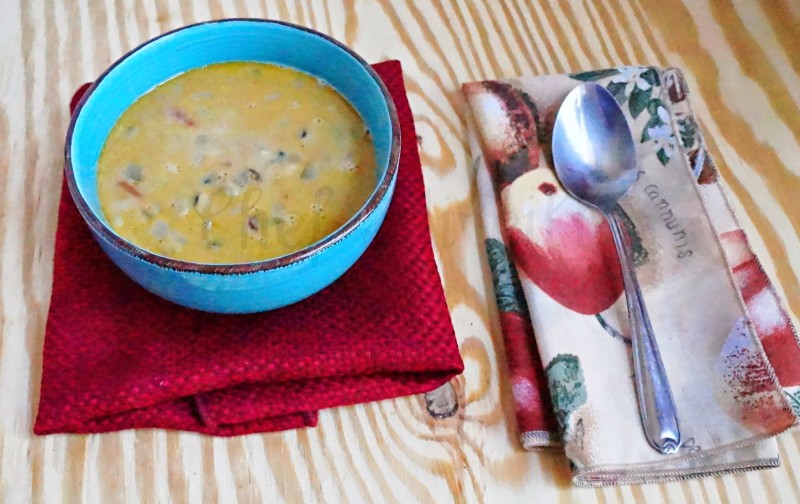 The flavors in this soup reminded me a lot of Bahia soups and stews. Bahia is the coastal Atlantic coast of Brazil where the African descended community of Brazil is concentrated. The flavors in this reminded me of Bahia seafood stews which I have made in the past. The Bahia also eat black eyed peas a lot. You can't help but consider the African cuisine stayed intact although traveling so many miles and over oceans.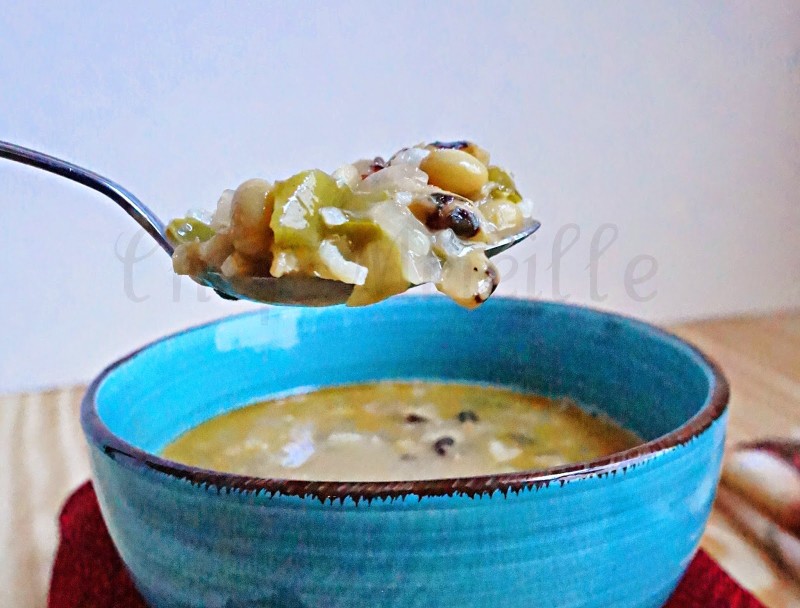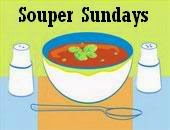 …linking to Lisa & Susan's MLLA hosted by Sreevalli & Souper Sunday


LIKE THIS RECIPE? LEAVE A COMMENT..I LIVE FOR THEM!
Chef Mireille