Last Updated on December 16, 2020 by Chef Mireille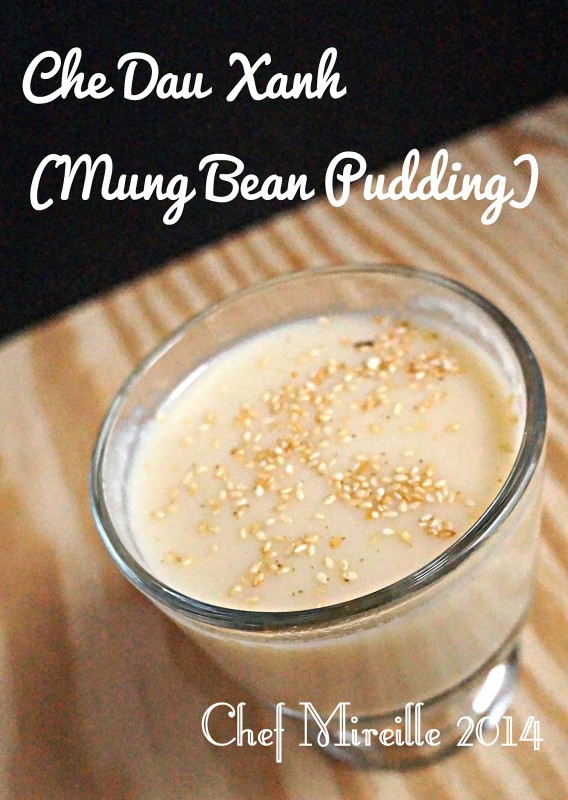 V is for Vietnam…
Southeast Asian cuisines is probably my most loved genre of food. You will find a number of Malaysian, Indonesian and Thai recipes previously posted here and Vietnam is no different and is just as loved by me.

My first introduction to Vietnamese cuisine occurred several years ago when I was delivering some food to a personal chef client in Chinatown. I had spent the morning cooking several meals for the week for the client and I myself hadn't had time to have lunch. It was a cold and wet January day when Mother Nature couldn't make up her mind between rain and snow so the weather had been alternating the whole day.
I was on the section of the Bowery that is mostly lined with restaurant supply stores and jewelry shops. The Vietnamese restaurant which I had walked past countless times called my name. After perusing the large menu filled with more choices that I can count I settled on a Curry Chicken Soup. A huge clay pot was brought to the table with the most delicious chicken soup I had tasted. This, like all Vietnamese food was served with copious amounts of lime and fresh mint to add to the flavor of the warming and flavorful soup. Although I visited the restaurant many times after, I always selected the most beloved soup. Unfortunately, the restaurant I visited has since closed down and although I have tried others, I haven't yet found one as good as my first introduction into this cuisine.
Vietnamese food has really increased in popularity in the past 10 years. 10 years ago no one new what a Bahn Mi was. Now you can find a Bahn Mi shop on every block in Chinatown and beyond. The Bahn Mi is the perfect sandwich that balances Vietnamese flavors with a little influence from their previous French colonization. One side of crusty French bread is spread with butter and the other side is spread with mayonnaise. Between the bread is layered Vietnamese pate, barbecued pork (or other meats), pickled daikon-carrot salad, jalapenos and fresh cilantro. A few years ago I went in search of the perfect Bahn Mi and reviewed Hanco & Paris Sandwich Shop.
The other most popular dish of Vietnamese cuisine in New York is Pho. Pho is a noodle soup in a fragrant broth with meat and herbs, usually mint or cilantro. Variation occurs with the selection of meats and vegetables used. It is a popular street food item in Vietnam and is now so popular here that there are even restaurants that serve nothing but Pho, of every variety.
Many Vietnamese desserts are French in origin, but this one is traditionally Vietnamese. This recipe incorporates two culinary traditions of the East that are not as popular in Western cuisines. One is the use of beans in sweet preparations and the other is a dessert soup. Dessert soups are a common way to end your meal in China, Japan and especially in Korea, often including fruits. In Korea, they are known as hwachae and most meals end with some version of hwachae.
Although not utilized in Western cuisines, Asian cuisines often incorporate different kinds of beans in sweet preparations. The only time I have ever encountered this in the West is in the Dominican Republic dessert, Habicheulas con Dulce, I posted a few weeks ago. Usually mild flavored beans are used like mung beans or red lentils, although red beans are popular in Chinese and Japanese stuffed sweet buns. In this dessert soup, peeled and split mung beans (moong dal) are used.
Che Dau Xanh
(adapted from The Essentials of Asian Cuisine by Corinne Trang)
Ingredients:
1 cup split and hulled yellow mung beans, soaked for 3 hours
3 cups water
3 cups coconut milk
1/3 cup sugar + 2 tablespoons
toasted sesame seeds, for garnish
Bring 2 cups of the water to a boil. Add mung beans. Reduce to a simmer and cook for 20 minutes.
All of the water will have been absorbed by the beans.
Transfer the cooked beans with 1 1/2 cups of the coconut milk and process well in a food processor until very smooth. Pass through a fine strainer/sieve into a pot.
Add the rest of the coconut milk and water with the sugar. Bring to a simmer over medium heat and cook for about 10 minutes, until slightly thickened.
Serve warm, garnished with the sesame seeds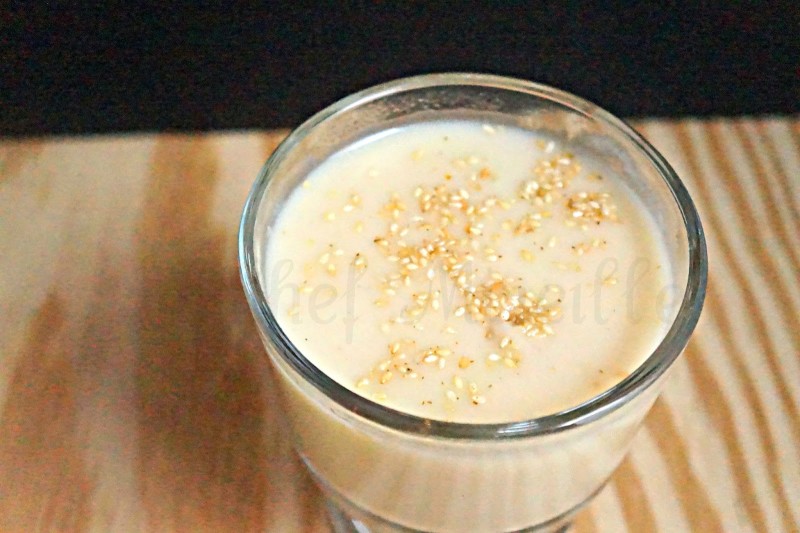 Notes:
In modern versions, sometimes it is cooked for an extended period of time for the soup to thicken into a thick pudding, but I made the traditional version.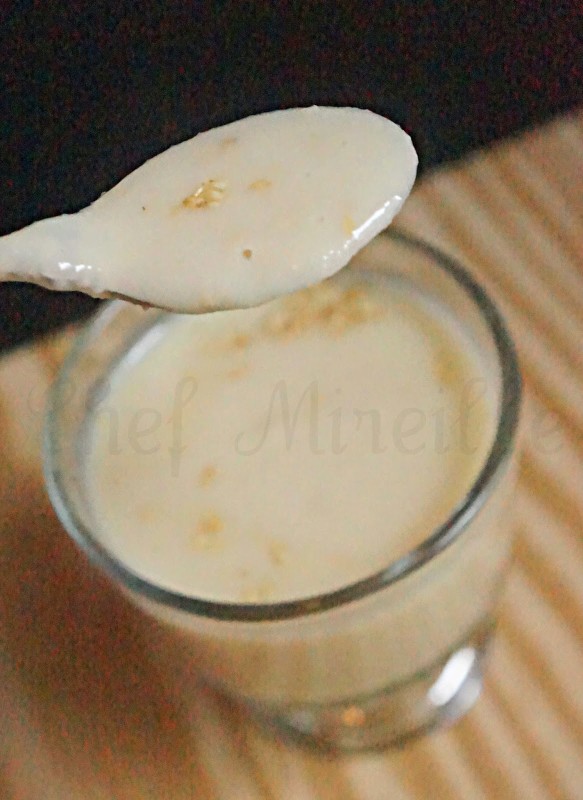 Check out the Blogging Marathon page for the other Blogging Marathoners doing BM# 44
…linking to Lisa & Susan's MLLA hosted by Sreevalli
LIKE THIS RECIPE? LEAVE A COMMENT..I LIVE FOR THEM!
Chef Mireille