Last Updated on June 8, 2023 by Chef Mireille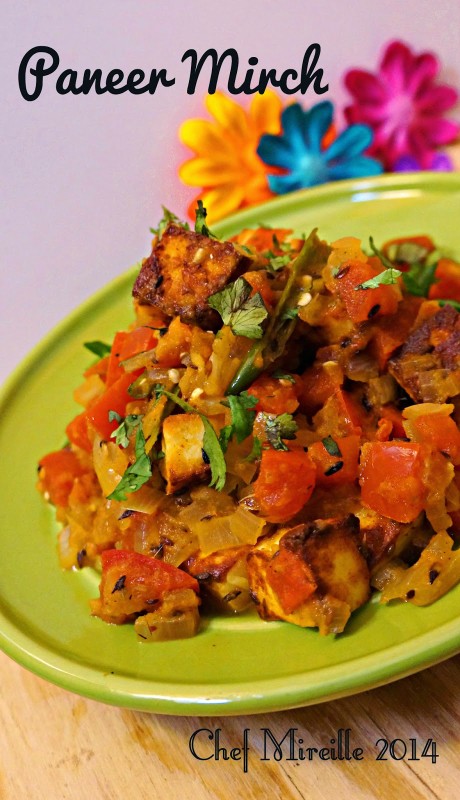 Since the Indian side of my family is said to originate in Rajasthan, I am always interested to learn more Rajasthani recipes and I wanted to represent recipes form 3 different North Indian states for my theme this week of North Indian side dishes. Since we've already done Punjab and Kashmir this week, it's time to more on to Rajasthan, the land of Kings. Although paneer is not as popular in Rajasthan as it is in Punjab, I was able to find this paneer recipe from the Rajasthan city of Jodhpur.
This is a very spicy curry, so feel free to adapt it to your own palate. It is a semi-dry curry and goes great with steamed Basmati rice.
Paneer Mirch
Serves 4-6
Ingredients:
3 tablespoons oil
8 oz. paneer, chopped (Indian fresh cheese)
3 tomatoes, chopped
1 large onion, chopped
8 green chiles, split
1 teaspoon cumin seeds
2 teaspoons ginger paste
1/2 teaspoon garam masala
salt, to taste
2/3 cup water
1 inch piece of ginger
4 cloves garlic
3 dried red chiles
2 tablespoons cilantro, chopped
Using a coffee/spice grinder, grind ginger, garlic and red chiles with 1 tablespoon water to a paste.
Heat oil in a deep skillet and deep fry paneer until browned on all sides. Remove from skillet and drain on paper towels.
Add cumin seeds and onions to the oil and fry until golden.
Add ginger paste, red chile paste, tomatoes and green chiles, along with water.
Fry for about 10 minutes until almost all the liquid is gone.
Add paneer, salt and garam masala.
Cook another 2-3 minutes, until paneer is heated through.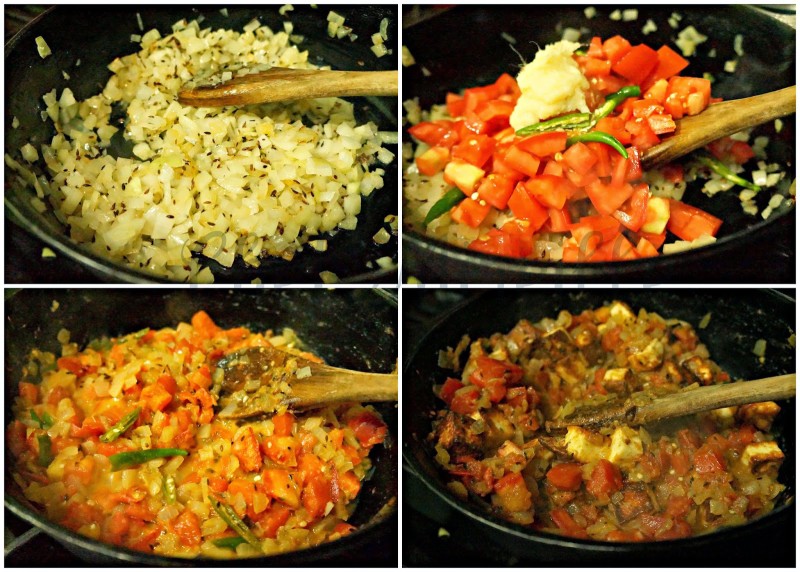 To serve, garnish with chopped cilantro.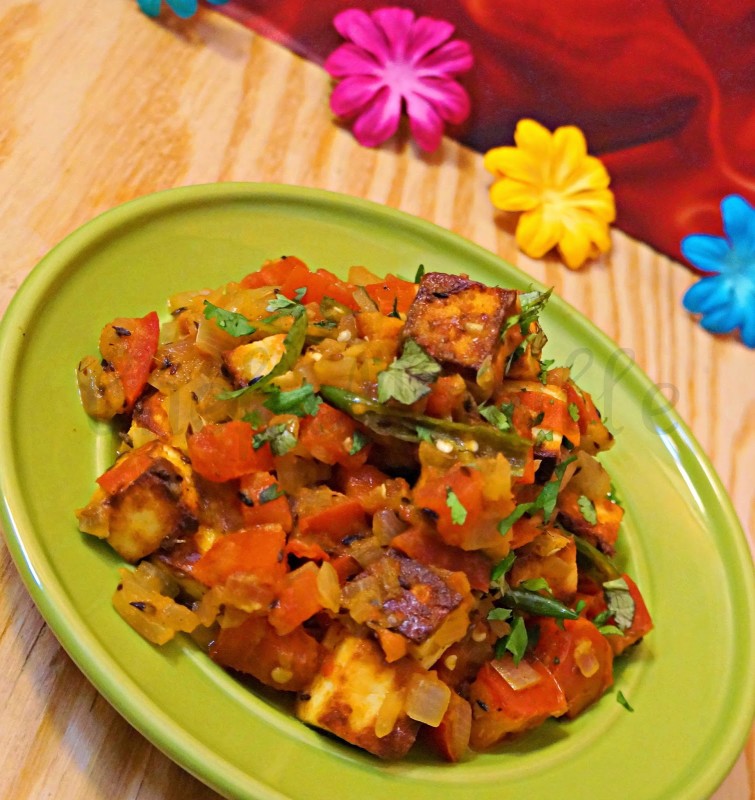 Notes:
I adjusted the recipe to my palate, but you can use up to 12 green chiles.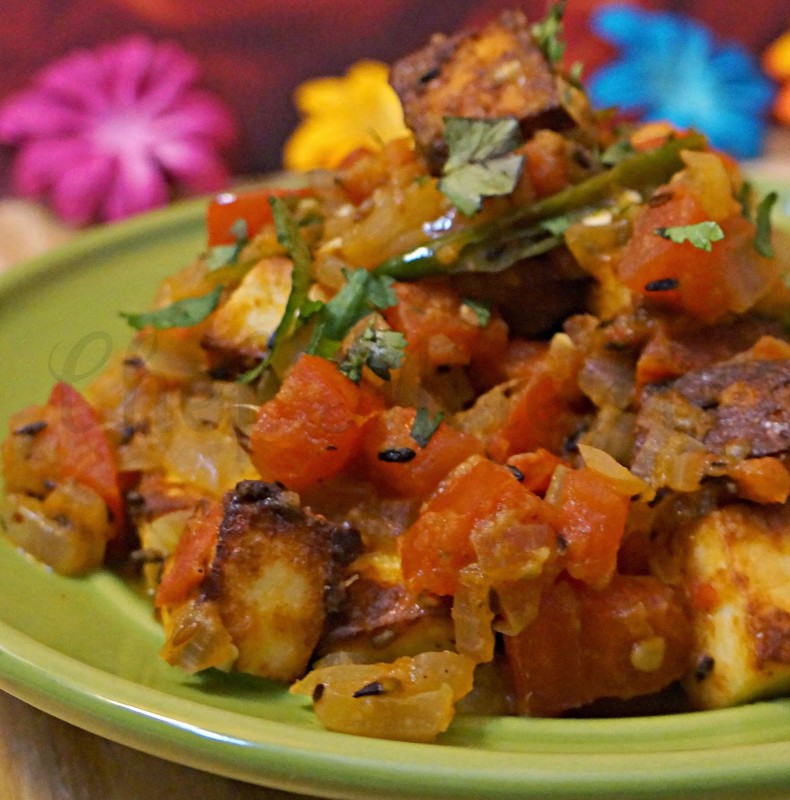 If you'd like to try a few other Rajasthani dishes to complete this meal, here's a few others I've done:
Check out the Blogging Marathon page for the other Blogging Marathoners doing BM# 45
..linking to In My Veg Box – Peppers
LIKE THIS RECIPE? LEAVE A COMMENT..I LIVE FOR THEM!
Chef Mireille