Last Updated on May 31, 2015 by Chef Mireille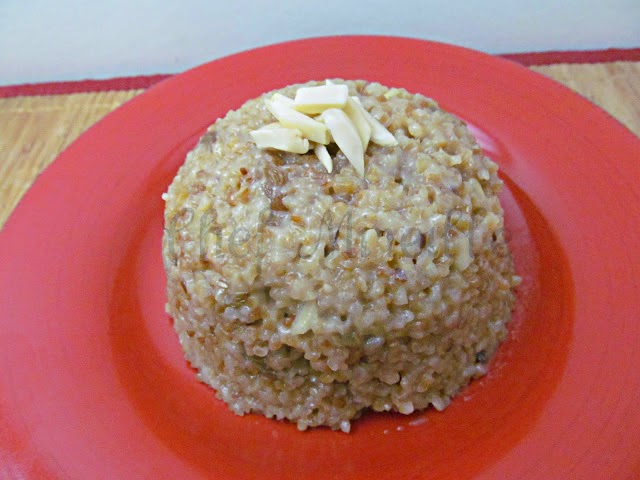 Lapsi
Happy Diwali, also known as Deepavali to all.
What is Diwali you might ask? Well it is the most celebrated holiday in India, also known as the Festival of Lights. In addition to India, it is also largely celebrated in other countries with large Hindu populations like Sri Lanka, Mauritius, Malaysia, Guyana, Trinidad & Tobago, as well as Suriname.
It is a festival that lasts four days. The third day is Diwali day, which is today. Part of the celebration includes lighting small oil lamps called a diya, hence its name – Festival of Lights. There are several reasons why this holiday is celebrated by different communities like the Jains & Sikhs, but mostly it is to celebrate an occurrence from the Ramayan (a Hindu holy book) when Lord Rama along with Sita and Lakshman escapes from a 14 year exile when he defeats the evil Ravana.

This signifies the defeat of good over evil & light over darkness. This day is celebrated like a new beginning every year, like the Indian New Year's Day. People wish each other good tidings of a prosperous and happy New Year. People clean out their homes to signify the new beginning. Prayers are offered and sweets are indulged in.
Here's a roundup of a few Indian sweets to celebrate the day.
Kolkandu Pongal
Lapsi
Mysore Pak
Rava Ladoo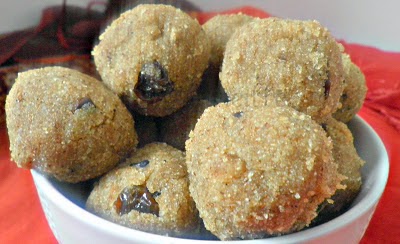 …and here's another regional treat that you might enjoy in Orissa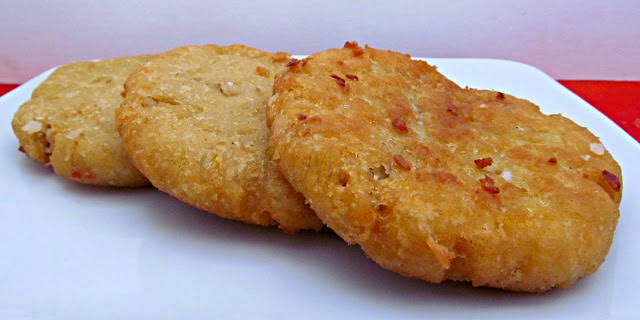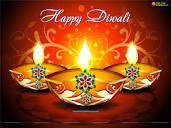 Happy Diwali. Wishing you all a prosperous and happy New Year.
LIKE THIS RECIPE? LEAVE A COMMENT..I LIVE FOR THEM!
Chef Mireille