Last Updated on June 5, 2015 by Chef Mireille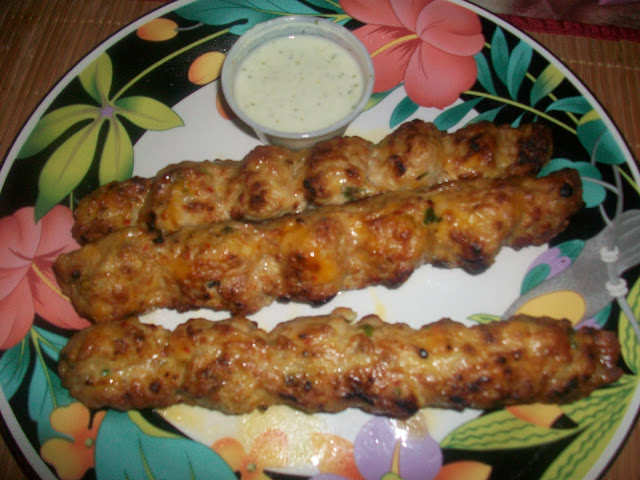 Walking down Coney Island avenue in Brooklyn is an exploration into global cultures, from Russia to Pakistan. Walking down the Pakistani/Bangladeshi area is walking into another world with Bollywood DVD stores, women wearing salwaars and men wearing kurtas. Some women walk around in full hijab and abaaya. Stores advertise Halal Pizza and Fried Chicken. Stores are all closed Friday afternoons, as everyone heads to the Masjid for prayers.
You will need some quick reflexes walking down this part of Coney Island Avenue to avoid the paan juice. Paan is a leaf that was traditionally stuffed with betel leaf, areca nut and lime paste as a palate cleanser. Today, it is sometimes stuffed with sweet or tobacco. After it is chewed, you spit it out. Unfortunately, sometimes men and even women spit it out on the street instead of in the garbage. I have had to jump to avoid flying paan juice coming at me. Disgusting, but I just think of it as a travel journey into Islamabad. I always try to regard people as part of their own culture; not mine. You may ask why I even bother to come here. There is one food that is worth getting hit by flying paan juice.

That is Pakiza's Chicken Kebabs. Pakiza is a nothing special looking place right off the corner of Coney Island and Foster Avenue. Basic furniture and no ambience, except for the required TV screen showing Bollywood songs. An enclosed food bar will display curries and dahls of the day. They also serve roasted, fried and steamed chicken and fish, as well as samosas, desserts and Naan bread. Curries are sub-standard; quite greasy. The other meats are very flavorful. The steamed chicken is loaded with spices and is not the colorless, bland piece of meat you would get at other establishments. However, 99% of my visits to Pakiza include just one thing – a few chicken kebabs.
As you take your first bite, juicy meat explodes in your mouth with the flavors of chile and coriander. Varying textures due to almonds and paneer make eating this kebab a culinary discovery. With each crunch or bite into soft meat, it is a guess as to what you are getting in that mouthful – crunchy almonds, hot chile or cooling cilantro. The mild, perfectly balanced raita is a must to cool the chile of the kebab. No muted flavors here to have mass appeal to American palates. This place is frequented by local Pakistanis and Bangladeshis, so what you get is the strong flavors of their homeland.
This is one of the friendliest establishments in this cultural enclave. You won't get any strange looks here. Very friendly staff and customers who are glad to explain to you the scenes going on in the Bollywood songs.
Hop on the Q train to Brooklyn. Depart at Newkirk Plaza, walk 8 blocks, watch out for flying paan juice and have the best chicken kebab in Brooklyn and probably all of NY!
Chef Mireille