Last Updated on June 4, 2015 by Chef Mireille
Happy Mother's Day and with this special occasion today, I am giving you a sweet treat, which I made to be included in the Mother's Day meal I making for my Mom today.
I am a rice pudding addict…I love my mom's chunky Caribbean style as well as the milky Indian kheer style and I love the variety available at Rice to Riches.
The Middle Eastern method is usually made with rice flour, as opposed to raw rice, in the other varieties I mentioned above.
This almond flavored variety, called Muhallabia is popular in Lebanon, Syria and Jordan. I copied this recipe (with a few minor adjustments) from a cookbook I received from my co-workers as a farewell gift when I embarked on my career switch, Middle Eastern Cooking by: Tess Mallos – thank you Mijal and Karen for this gift I have used many times!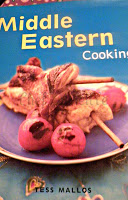 I've referred to this book many times and have cooked many of the recipes in it that include:
Incir Kompostosu (Figs in Syrup – Turkey)
Guvec (Baked Vegetable Casserole – Turkey)
Tomates Yemistes (Stuffed Tomatoes – Cyprus)
Semolina Cake (Egypt)
…this was before my blogging days, so will have to make these again to post…until then here's the Muhallabia that I usually purchase from Damascus Bakery. Now I know how to make it myself…no more visits to Damascus, except when I want fresh pitas and am too lazy to make them myself!
Muhallabia
Ingredients:
3 tablespoons rice flour
3 cups milk
1/8 teaspoon salt
1/4 cup sugar
1 cup almonds, blanched and skinned
1 tablespoon rosewater
extra almonds, for garnish
In a food processor, grind the almonds until very fine.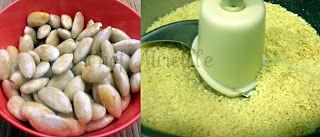 In a small bowl, combine rice flour with 1/2 cup of the milk.
Heat the rest of the milk to a boil, on medium low flame, so milk does not burn on the bottom. Stir in rice mix, salt and sugar.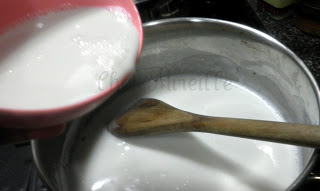 Reduce heat to a simmer and cook, stirring constantly, for about 5 minutes, on low heat, so milk does not scorch. Pudding will be very shiny.
Stir in ground almonds and rosewater. Mix and cook for another 2 minutes.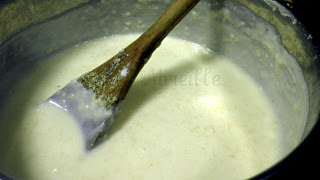 Cool and serve chilled with nuts, for garnish.
if you don't like desserts that are too sweet, this is perfect for you with a nice nutty crunch!….a delicious pudding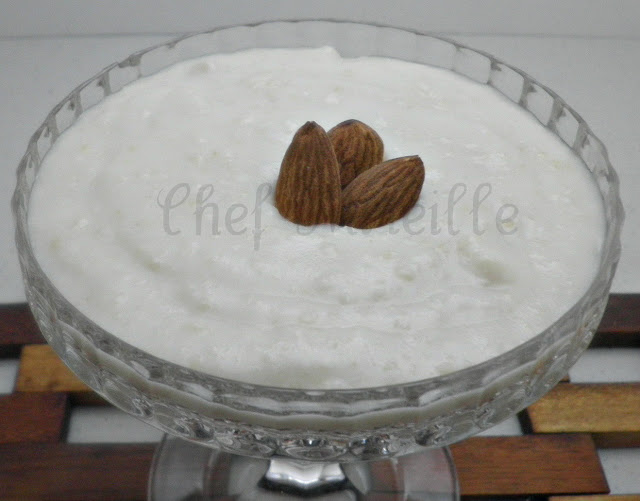 Linking to Couscous & Conciousness', Spicy Treats' Show Me Your Hits Series hosted this month by Julie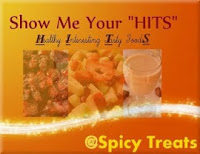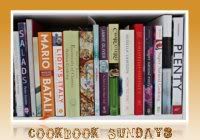 and Simply.Food's Flavours of Lebanon, hosted this month by Sara's Corner
Chef Mireille