Last Updated on June 4, 2015 by Chef Mireille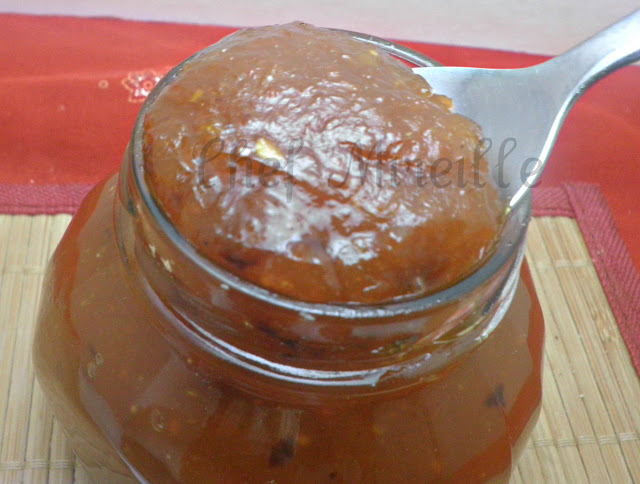 In my quest to learn all things culinary, I am now on a quest to create the perfect jam recipe. I don't have a culinary comfort zone as I am always willing to try something new and become self-sufficient. No more having to buy store bought jam. In my research, there are many ways of making jam. Some just use lemon juice, fruit and sugar. Others use citric acid and others still use a jelling agent like pectin or agar-agar.
I am going to try all these methods to find out which one I like the best. Once I perfect the method I like best, I can then develop different flavors.
Without the jelling agent, more sugar is needed to get the jam consistency.
The purpose of the lemon juice or citric acid is mostly as a preservative for both color and flavor.
Here is my first attempt at making homemade jam and it came out delicious!!!
Fruit:
9 oz. papaya
23 oz. mango
Puree fruit together in a food processor or blender. You should get about 3 cups of puree.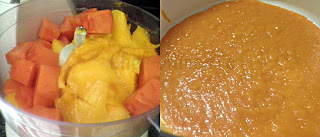 Use 1 1/2 cups of the puree for this recipe. Since I am experimenting with different jam methods, I used the rest of the fruit puree for another jam recipe…will be posted later. However, you can either double the recipe below and use all of the fruit puree or use it to make smoothies, milkshakes, ice-cream or mix with some plain yogurt to make your own flavored yogurt!
Mango-Papaya Jam…agar-agar method
Ingredients:
1 1/2 cups pureed mango & papaya (see quantity above)
1 tablespoon lemon juice
1 teaspoon lemongrass powder
1/2 teaspoon crushed red pepper
1 cup sugar
1 1/2 teaspoons agar-agar
In a very large pot (the jam will splatter as it is cooking so this is very important so you do not get burned), mix the puree, lemon juice, lemongrass powder & crushed red pepper.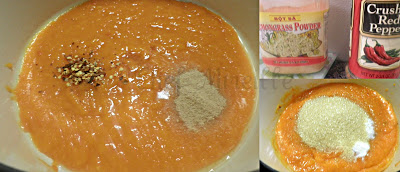 Bring to a boil. Add sugar & agar-agar and boil for 5 minutes. For safety reasons, I cover with a splatter screen while it is cooking.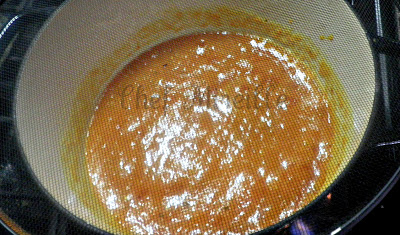 Cool.
This is a small quantity made for immediate use and not for canning purposes. For canning purposes, boil to sterilize jars and store appropriately.
Not too sweet with a little kick and ready in about 10 minutes, this is a delicious jam to use on toast or can be used to make sauce or salad dressing. Replace the apricot preserves in this recipe for a delicious salad dressing. Next time, I think I can use even less sugar as I got such a perfectly thickened jam that would have been fine, even if it was a little thinner.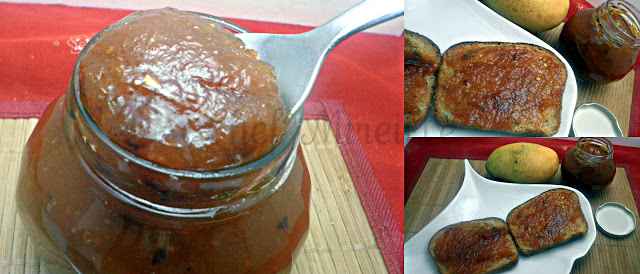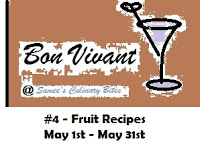 linking to Tickling Palates' Let's Cook with Fruits, Pradnya's Mango Mania & Sumee's Bon Vivant #4 – Fruit Recipes, Cooking Made Easy with Mango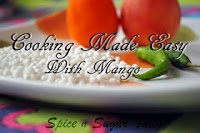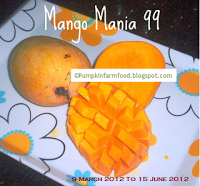 Chef Mireille
https://www.globaltasteinc.com
Like me on FACEBOOK!
Follow me on TWITTER!