Last Updated on December 14, 2020 by Chef Mireille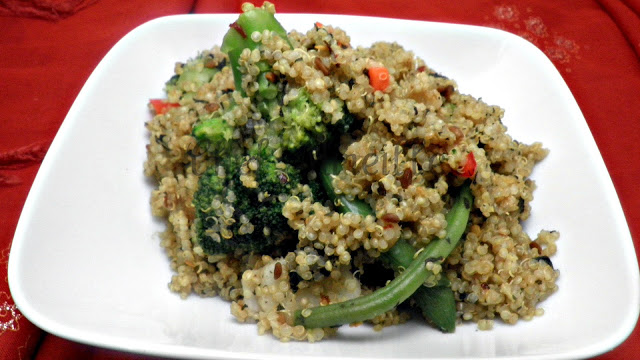 This recipe was inspired by a Mint Thogayal recipe by one of my blogger friends, Rasi. This is a simple side dish that will complement any meal.
First, let's make my thogayal inspired creation. I love fresh mint and buy it quite often for use in both savory and sweet dishes. Mint is very strong so usually only a little is needed and mint is sold in rather large bunches. I usually end up with a bunch of extra mint, that I leave to air dry, rather than letting it get slimy & bad in the refrigerator. I use this dried mint, when making tea. I always have a lot of this dried mint stored in my pantry.
Spicy Mint Puree
3/4 cup dried mint
1 teaspoon oil
4 dried red chiles
2 tablespoons urad dal (ivory lentil)
1 pinch asoefetida
4 peppercorns
1/4 teaspoon tamarind concentrate
1/4 cup water
salt, to taste
In a skillet, heat oil. Add chiles, urad dal, peppercorns and asoefetida. Cook until the urad dal turns golden brown. Turn off heat and cool.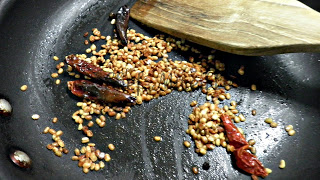 Combine in a food processor with mint, water, tamarind and salt.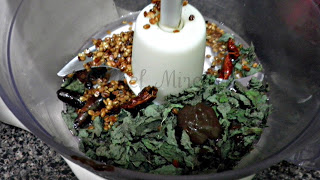 Grind to a paste.
2 cups quinoa
3 cups water
mint puree recipe (above)
1 cup frozen vegetables
salt, to taste
Combine all ingredients, except the frozen vegetables, in a saucepan and bring to a boil. Cover and reduce to a simmer. Cook for 15 minutes. Add your favorite frozen vegetable medley and cook for another 5 minutes. Taste and adjust salt, if necessary….a delicious, healthy side dish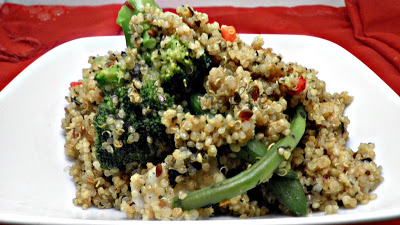 I paired it with some fried fish and had a delicious dinner, with limited effort. A quick seasoning blend that I always have on hand on the fish and coated with just rice flour, a complete meal was done in 30 minutes…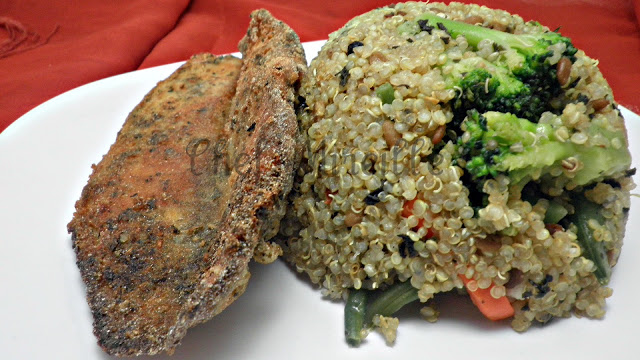 A Healthy Dinner
Rachel Ray, knock your heart out, I too can do a 30-minute meal!…
of course, the mint puree was done the night before 🙂
Chef Mireille