Last Updated on May 20, 2015 by Chef Mireille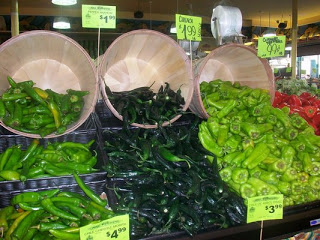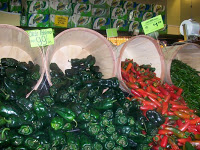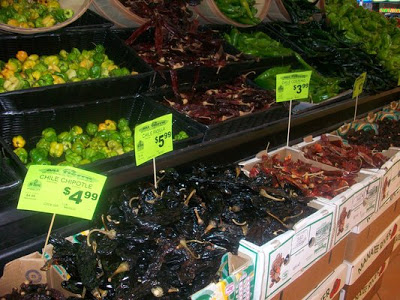 Mi Tierra is a wonderful Latin American market for all of your needs whether you are cooking Mexican, Peruvian or Argentinian. This is your one stop resource for any South/Central American recipe. This is a large, full service supermercado. You can also get all of your basic needs here like milk, bread, meat and even fresh seafood. The market takes up almost the whole block in Jackson Heights, with many tropical varieties of fruits and vegetables.
You will find every variety of dried and fresh chile pepper. If you want to make a four chile mole, this is the place to go for everything from common chiles like Ancho and Poblano to more unique ones like Aji and Mulatto. You can also find many varieties of queso fresco, including Oaxaca style.
Chuno Negros, dried potatoes necessary for traditional Carapulcra (Andean pork and dried potato stew), Chincha (Peruvian corn beverage) and aji pepper paste are just a few of the Peruvian products found here, as well as Argentinian chimichurri sauce.
Dried blue corn for making
Mazamorra Morado
and many other unique products can all be found at this wonderful resource we are lucky enough to have in our backyard.
Next time you want to make an authentic Mexican, Chilean or Peruvian meal hop on the 7 train to 82nd street and walk 3 blocks for the best variety and prices at 85-15 Roosevelt Avenue.
Chef Mireille