Last Updated on May 29, 2020 by Chef Mireille
Mango Strawberry Jam
Mango Strawberry Lavender Jam infused with lavender is a fruity and floral jam, perfect with scones. Include it as part of your next brunch, breakfast or tea time menu.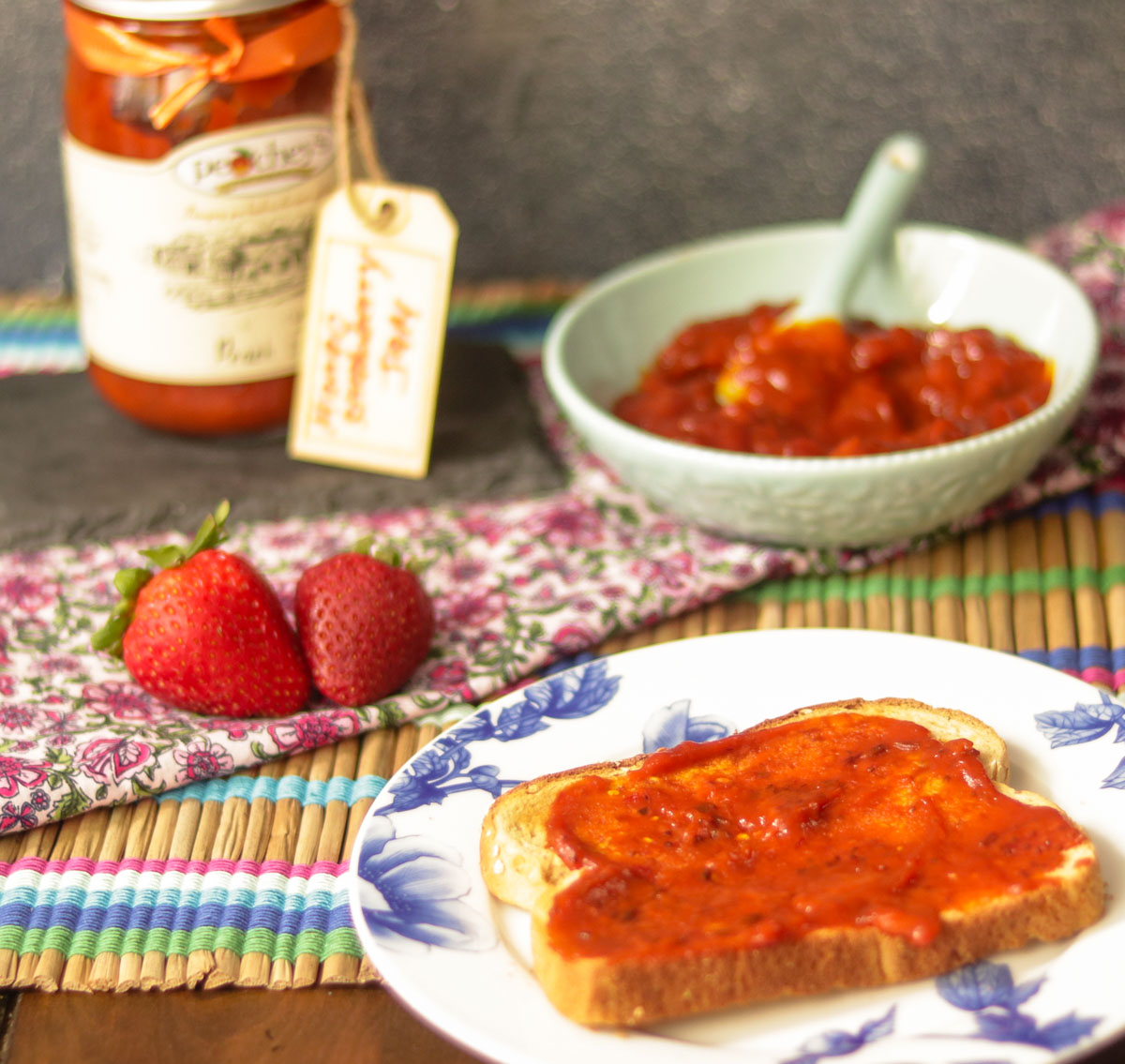 Leftover mango pulp after making Fajetha and Mango Lavender Brownies. Leftover lavender after making the brownies and Upside Down Kumquat Lavender Cake. Hating to throw away food, I needed to create something to use these leftovers before the mango pulp went bad…and that's how this recipe was borne…
Mango Strawberry Lavender Jam
Yield: approximately 3 cups
Ingredients:
1 3/4 cup canned mango pulp
2 cups strawberries, chopped
1/2 cup sugar
1 tablespoon fresh lavender
1 pinch saffron
1/2 cup water
1/2 teaspoon agar agar powder
juice of 1 lemon
Place all ingredients except the lemon juice and agar agar in a saucepan. Bring to the boil. Cook at a high simmer for 20 minutes.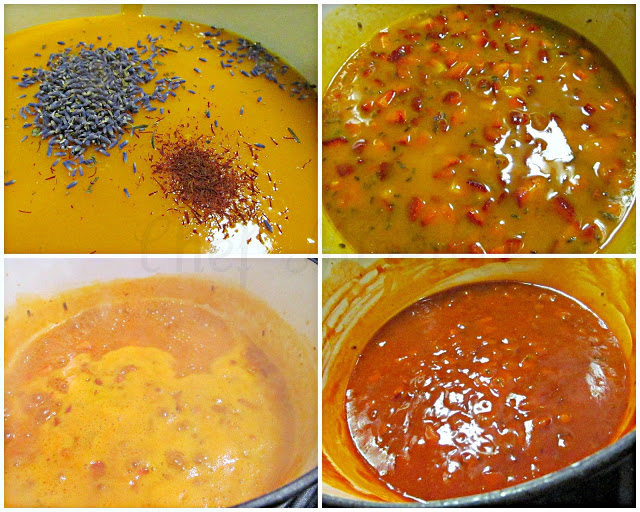 Add lemon juice and agar agar.  Cook for another 5 minutes.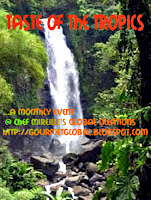 Low in sugar content, this is a diabetic friendly jam. I gave some to my Mom, who is pre-diabetic. She used it to sweeten her oatmeal (now there's a new use for jam) and said it tasted very good, without being too sweet.
Enjoy with Scottish Scones or Quinoa Bread. Here I had it with Australian Damper Bread.