Last Updated on June 3, 2015 by Chef Mireille


Blogging Marathon #28
Theme: Mango
Since you only need a small quantity of fresh lavender when utilizing in cooking, I had quite a bit left over that I picked up at the Farmer's Market after making the Kumquat Lavender Cake, so here's another delicious treat utilizing the delicate taste of fresh lavender.
Mango Lavender Brownies
Serves 12
Ingredients:
3/4 cup mango pulp (completely smooth puree – I used canned)
14 oz. can sweetened condensed milk
2 eggs
1/2 teaspoon almond extract
2 1/3 cups all purpose flour
1 1/4 teaspoon baking powder
1/2 teaspoon salt
2 teaspoons fresh lavender (or 1 teaspoon dried lavender)
Preheat oven to 350 F. Grease a 13×9″ brownie pan.
In a large bowl, combine flour, baking powder, salt and lavender.
In a small bowl, beat the mango pulp, condensed milk, eggs and almond extract. Add to dry ingredients and mix well.
Pour into prepared pan and bake for 20 minutes.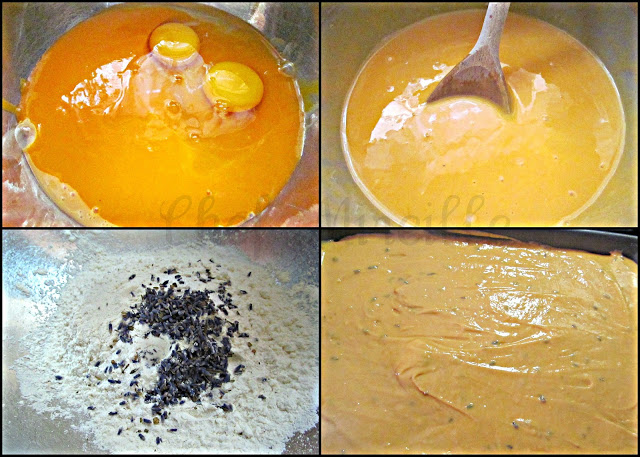 When it comes out of the oven, it will look like the creature from the blue lagoon, but after 5 minutes it will deflate. Next time, I will try it with a little less baking powder to eliminate this effect.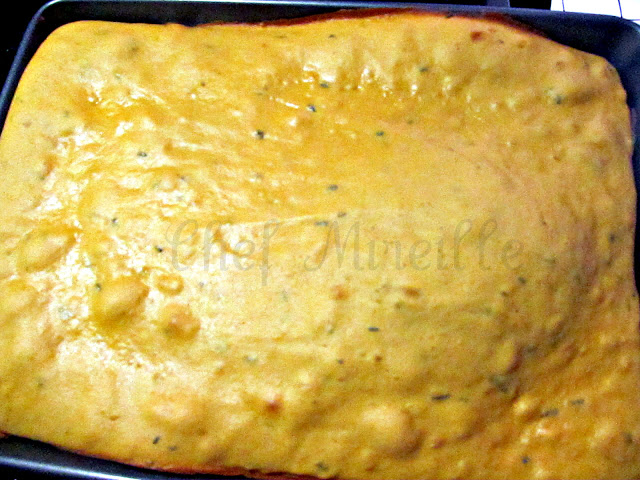 Flip over onto a large plate or cutting board. Let cool and slice into 12 pieces.
This is a perfect tea time treat, as it is not overly sweet. Moist and full of mangoliscious flavor, this is perfect for all of you who share my mango obsession, with the gentle floral undertones of lavender in the background.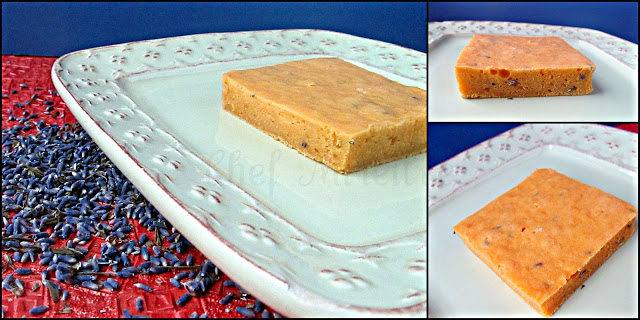 Store the leftovers in the refrigerator. Best straight from the oven or when reheated in the microwave for 30 seconds.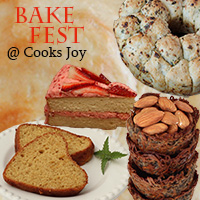 Check out the Blogging Marathon page for the other Blogging Marathoners doing BM#28
…linking to Bake Fest hosted by Tangy Minds
LIKE THIS RECIPE? LEAVE A COMMENT..I LIVE FOR THEM!
Chef Mireille