Last Updated on December 16, 2020 by Chef Mireille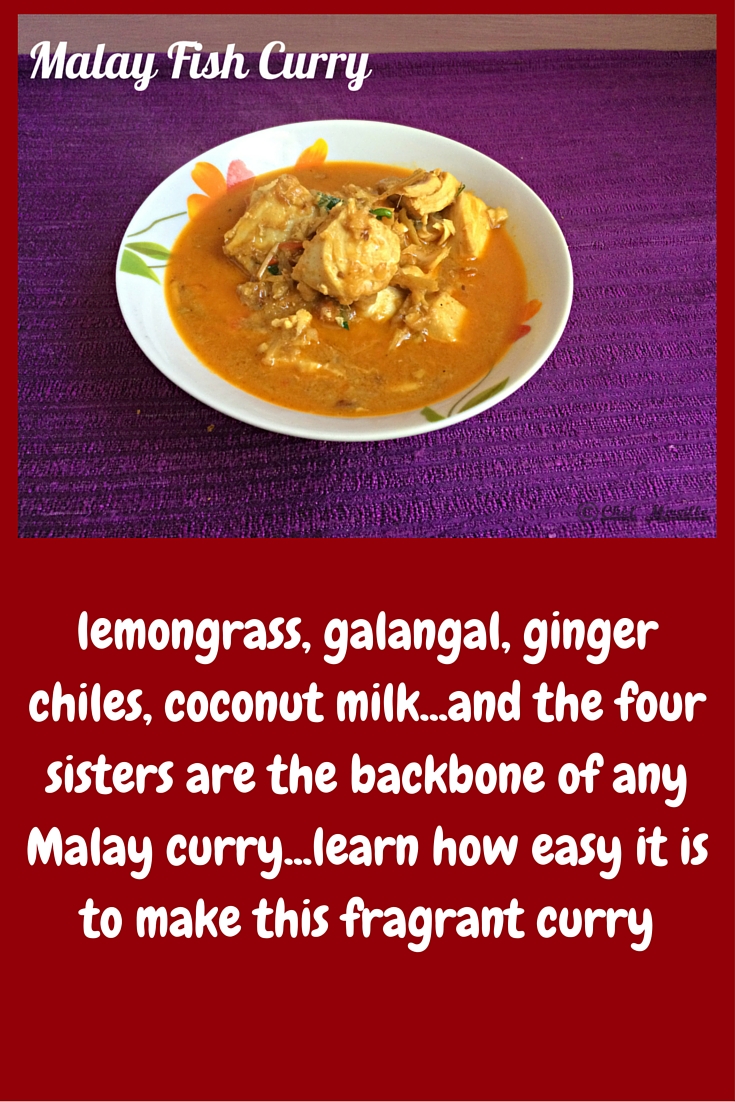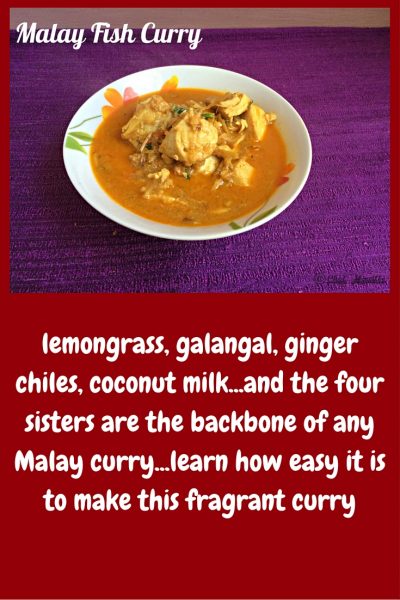 Most of you already know that I spent the last two weeks traveling around Singapore, Penang Island (Malaysia), Thailand and Mumbai. So expect to find a lot of Asian recipes coming at you…even more than before. When I was in Penang, I took a cooking class. I will do an in depth review of the cooking class in an upcoming #TravelTuesday post, but it was a great experience. The instructor was extremely knowledgeable, not just teaching recipes but the cuisine and culture of Malaysia. Malaysia is a very multi-cultural society with distinct cuisines, cultures and languages. There are the Hokkien, who are Chinese descended and speak the Hokkien dialect. What is so interesting and challenging as a tourist is that each community know the street names in their own language. Depending what cab driver you get, it's wise to know the street name in a variety of languages. Then there are the Indian descended mostly Muslim community, where Malaysian's got paratha, a staple breakfast item. Finally, the third of the three largest sections of Malaysian society are the native Malay people, also known as Nyonya. Each group has its own distinctive cuisine, although as expected, they are influenced by each other.
Here are just a few photos from the class:
In the cooking class, I learned the foundation of Malay (Nyonya) cuisine, so I know feel confident to create my own Malay dishes, without relying on recipes. This is how I created this curry. All Malay cuisine will generally include the four sisters and from there different flavorings can be added, depending on the dish. The four sisters are the spices of green cardamom, cloves, star anise and cinnamon. I hope you enjoy my version of Malay Fish Curry.
When I was in Malaysia, I also noticed the difference in the color of the curry powder, it was a much deeper red color – instead of the yellow-brown color in Indian curry powders. I grabbed a bag, however I was happy to discover that the same brand is sold here in NYC at Asia Market Corp., so when I run out I can easily replace the bag. I used the meat curry powder because that is the only one I had purchased, however another curry powder variety is sold specifically for fish, so you can use either one in this curry.
Malay Style Fish Curry
Prep Time: 10 minutes
Cook Time: 20 minutes
Yield: Serves 4
Infused Broth Ingredients:
2″ galangal
2″ ginger
1 star anise
1 cinnamon stick
8 green cardamom
5 cloves
Spice Paste Ingredients:
5 shallots
5 candlenuts (aka Kemiri nuts)
6 cloves garlic
2 stalks lemongrass (pounded, top 4″ only)
2 red bird's eye chiles
Curry Ingredients:
2 tablespoons oil
2 lbs. fish fillets, cut into bite size pieces (I used Mahi-Mahi)
2 cups coconut milk
1 tablespoon curry powder (meat or fish curry powder)
5 sliced Kaffir lime leaves
salt, to taste
In a pot, combine 2 cups of water with the rest of the broth ingredients. Bring to a boil and cook on high heat for 5 minutes. Strain and reserve broth.
In a food processor, combine all spice paste ingredients until very fine.
In a skillet, heat oil. Add spice paste and fry for about 5 minutes until very fragrant. Add broth, coconut milk and curry powder and bring to a boil. Simmer for 5 minutes
Add fish fillets. Cook for about 8 minutes, until fish is cooked through.
Add lime leaves and salt. Cook for another 2 minutes.
Serve with rice.
Check out the Blogging Marathon page for the other Blogging Marathoners doing this BM#62