Last Updated on March 11, 2016 by Chef Mireille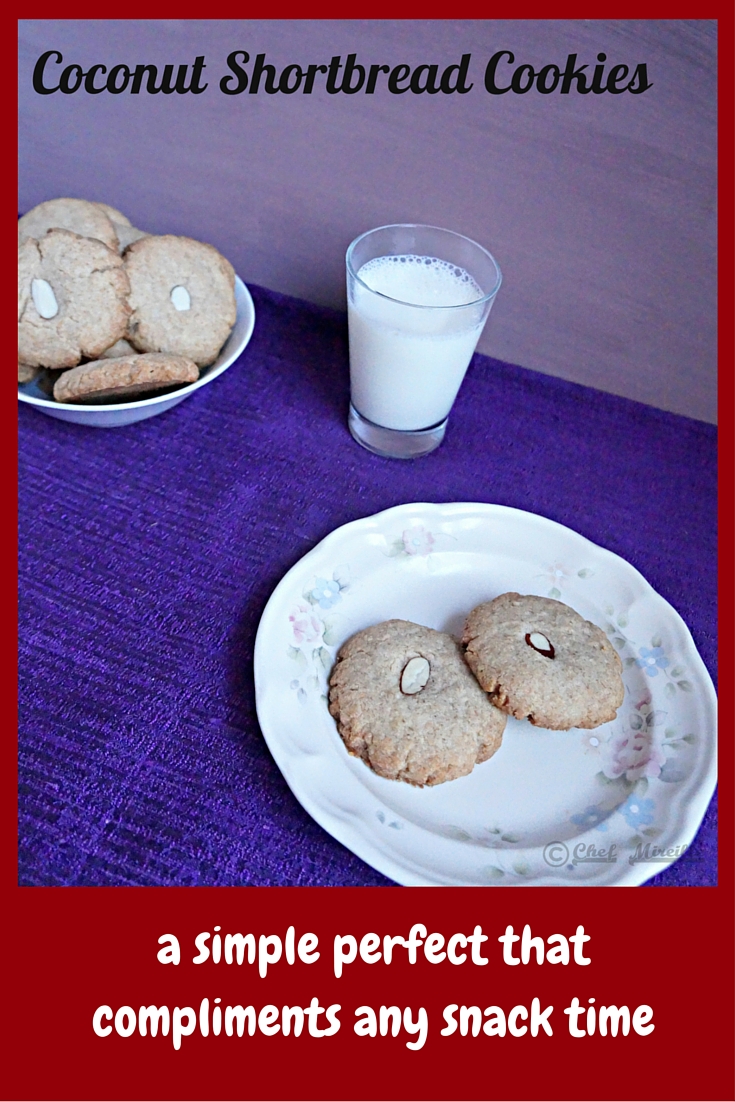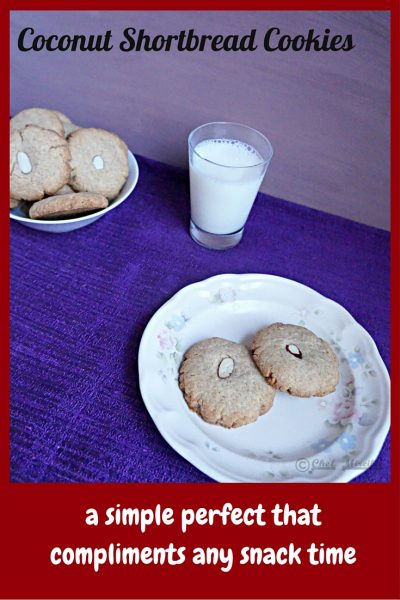 I am so glad to be back blogging with the Blogging Marathon group again, especially now that I've met two more members while I was in India. Now I can put a face, voice and personality to the blogs as I read them. Blogging has created these international friendships and it is one of the best parts of being a blogger!
As far as I'm concerned, the addition of coconut makes any cookie taste better. However, I despise the sweetened flaked coconut that is standard fare at most supermarkets. You may have to go a little out of your way, but I promise you it will be worth the effort to get the unsweetened dried coconut. Besides, it is now becoming easier to find the unsweetened coconut at regular supermarkets, at least here in the New York area it is. When I was a child, we could only find this at Caribbean markets…but not anymore.
Coconut Shortbread Cookies
Prep Time: 20 minutes
Cook Time: 20 minutes
Yield: 12-15 cookies
Ingredients:
3/4 cup whole wheat flour
3/4 cup all purpose flour
1 cup dessicated coconut
1/8 teaspoon salt
1/2 cup sugar
1 teaspoon almond extract
3/4 cup melted butter
2 tablespoons coconut milk
Preheat oven to 350 F. Line a cookie sheet with parchment paper. Spray with non stick spray.
Combine all dry ingredients in a large bowl.
In a small bowl, combine almond extract, butter and coconut milk. Mix well.
Add to dry ingredients and mix until just combined.
Form into balls. Slightly flatten wit the palm of your hand. Depress the middle and place pistacchio in the middle.
Bake for 20 minutes.
Perfect with a glass of milk.
Check out the Blogging Marathon page for the other Blogging Marathoners doing this BM#62