Last Updated on May 20, 2015 by Chef Mireille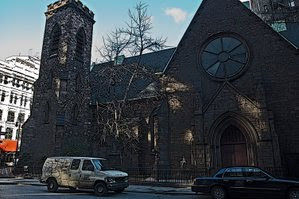 Anyone who was part of the club going scene in New York City in the early 90's will remember the club, Limelight – it was the place to go to meet a diverse group of people that played a mix of different music types from pop and rock to Techno which was really in at that time, at least when you are a 20 something college student living in New York. Although it was easy to score Ecstasy and other recreational drugs there, my friends and I just went for the music and meeting guys (who were not on drugs). Some people were weirded out by the fact that it was at one time a church and holy ground, therefore deeming the building sacrilege for now selling alcohol. Some of my more religious friends would not come out to club at Limelight, even if it was one of the most popular spots at the time.
Limelight eventually became a feeding ground for drug dealers and users and after the murder of one of the resident drug dealers, it no longer appealed to my circle of friends. It eventually closed down.
Limelight is being reborn again and this time as a three level marketplace that will house everything from clothes to housewares, but most interesting to me, is that the first level will be a gourmet and specialty food marketplace.
After digging through the drywall, the architects also discovered two dozen beautiful stain glass windows from the original church building. So beautiful, they decided to leave it in the new building. There will be many boutique shops built around these gorgeous windows. The Limelight Marketplace promises to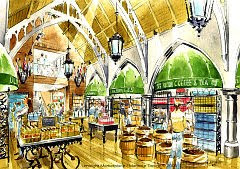 be home to a variety of shops in a gorgeous and "holy" setting.
Set to open in March, this will be a great destination market in a central city location for chefs and foodies as well as architects and archaeologists who can marvel at the 19th century glass window finds!!
Looking forward to March!!!!

Chef Mireille
https://www.globaltasteinc.com
Like me on FACEBOOK!
Follow me on TWITTER!
P.S. – Don't forget to check out Long Island Restaurant Week – November 1st-November 8th!!!