Last Updated on May 31, 2015 by Chef Mireille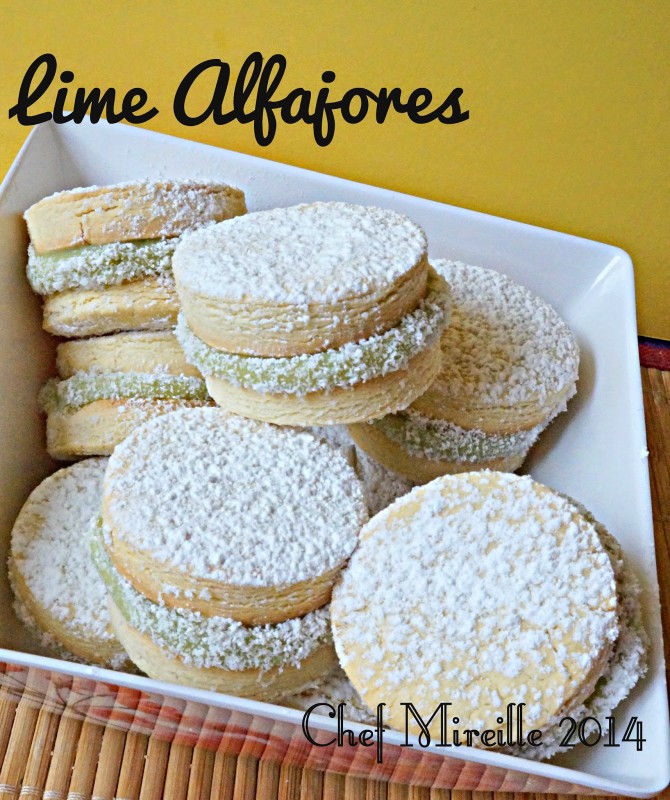 A is for Argentina…
Well it's September and time for another mega marathon. Bet your holding your breath right now trying to guess what the theme is….ok I'll stop the suspense..It's International Cooking by Alphabet. For each letter of the alphabet, we will be creating a recipe from a country that begins with that letter. For letter A today, I am presenting a recipe from Argentina, albeit with a slight variation.
The very first Broadway show my parents ever took me to was Evita whcn I was 8 years old. To this day, I can recite the words of the title song at the drop of a hat:
Don't cry for me Argentina
The truth is I never left you
All through my wild days
My mad existence
I kept my promise
Don't keep your distance
There is a lot of history in the story of Evita that I was too young to comprehend at the time, but when I saw the movie version that was released in the 90's, I then understood the history of the Peron's in Argentina. Argentina has a very interesting history, with a lot of European influence. Many Nazi's fled to Argentina after World War II ended and so many Argentinian's will have German and Italian surnames. This causes Argentina to have a very diverse cuisine with influences from Spain, Germany and Italy, as well as native AmerIndian.
Alfajores are cornstarch cookie sandwiches stuffed with dulce de leche made in several South American and Central American countries like Mexico, Peru, Argentina and Uruguay. Several months ago I was attempting to make some Mexican fudge which comes in a variety of flavors and colors called Jamoncillo de Leche from the book My Sweet Mexico. Well, I don't think I cooked it long enough and mine never firmed up to a fudge consistency but remained the consistency of dulce de leche.
I am also including here my recipe for Lime Dulce de Leche…by mistake. Sometimes mistakes foster amazing creations because I really liked the lime flavor in this, albeit very mild. It cut the cloying sweetness of dulce de leche a little. However, the traditional version of this cookie would use traditional dulce de leche which is made by boiling a can of sweetened condensed milk in the can for 2 hours.
Lime Dulce de Leche
Ingredients:
2 cans sweetened condensed milk
1 can evaporated milk
6 tablespoons unsalted butter
2 teaspoons vanilla extract
a pinch of salt
1 tablespoon lime juice
a few drops of green food coloring
Combine all ingredients in a saucepan and simmer on medium heat, stirring frequently, for 30 minutes. Cool.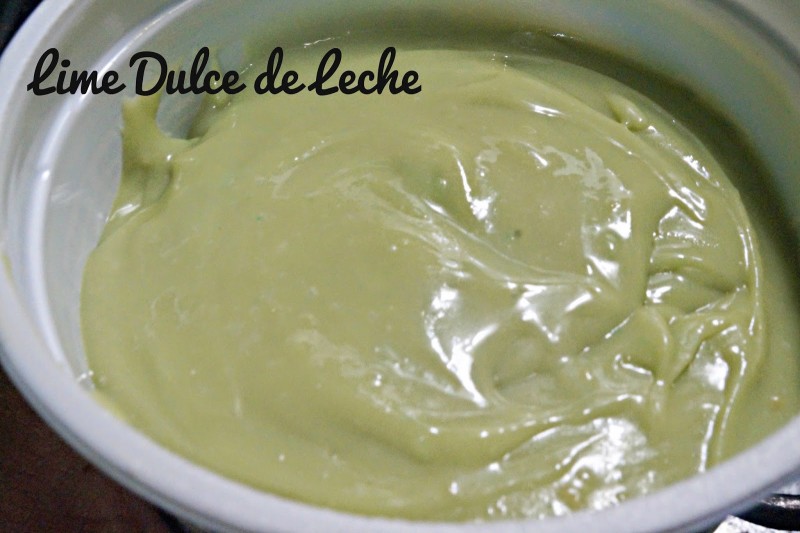 There were so many different versions of Alfajores I found on the net. Some used 100% cornstarch while others used different ratios of cornstarch to flour. Some used no flavoring while others used vanilla, lemon, brandy, rum and/or coconut. Some were simply topped with powdered sugar and others were rolled in coconut or sprinkles. I finally decided to take the best things I liked and thought would work best from several different recipes to come up with my own.
Alfajores
Yield: 11 sandwich cookies
Ingredients:
2 cups cornstarch, sifted
1/4 cup all purpose flour
11 tablespoons unsalted butter, softened
1/4 teaspoon salt
4 tablespoons sugar
4 teaspoons baking powder
4 egg yolks
3/4 teaspoon lemon extract
1 tablespoon rum
1 tablespoons milk
1/2 cup unsweetened dessicated coconut
1 cup dulce de leche
Preheat oven to 350 F. Line a cookie sheet with parchment paper and spray with non stick spray.
Beat the egg yolks and sugar until light and fluffy, about 3 minutes. Add butter, rum and lemon extract. Mix until thoroughly combined.
Using a rubber spatula, fold in the cornstarch, flour, salt and baking powder, a little at a time. Add milk as needed to form a dough.
On a lightly floured surface, roll dough to 1/2″ thick. Using a 2 1/4″ cookie cutter, cut out cookies and place on prepared cookie sheet. I got 23 cookies. Bake for 12-14 minutes.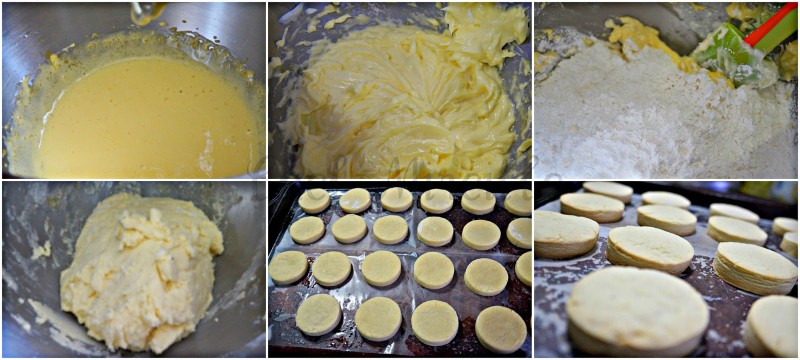 Let cool completely.
Make a sandwich by spreading a little dulce de leche on the bottom side of one cookie. Cover with another cookie bottom side down. Roll the sides in dessicated coconut. Sprinkle powdered sugar on top. Repeat for all the cookies.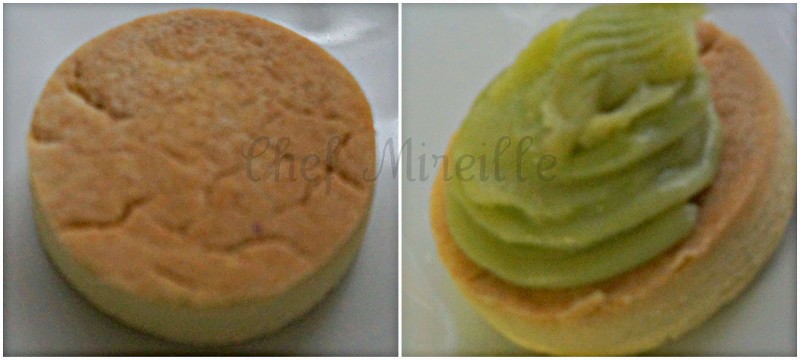 Notes:
You can make the dough in advance and refrigerate until ready to use. However, make sure you bring the dough completely back to room temperature. Since it is a crumbly dough, you will need to use the heat of your hands to mold the dough back together.
Next time, I would probably roll it thinner to 1/4″ thick as it's a big mouthful to take a bite.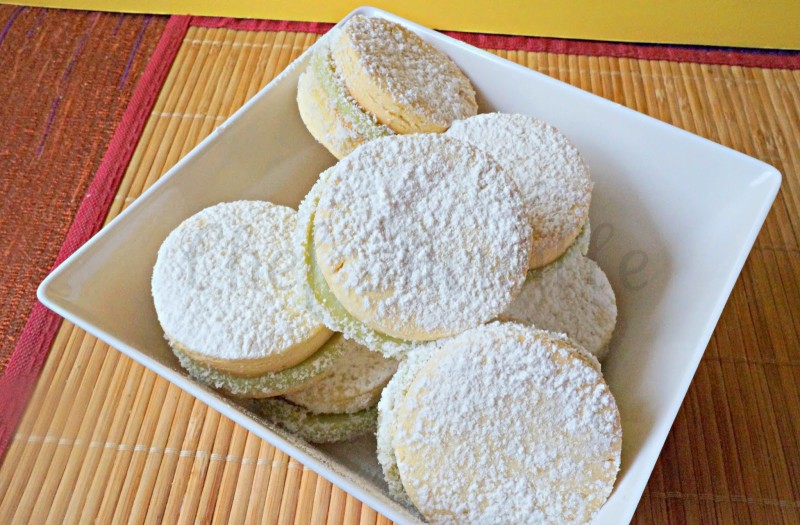 These are often enjoyed during the Merienda, the equivalent of tea time practiced in Argentina, Uruguay and Paraguay, as well as other South American countries. This snack time occurs around 5 in the evening, where pastries are often enjoyed with cafe con leche (coffee with milk) or tea.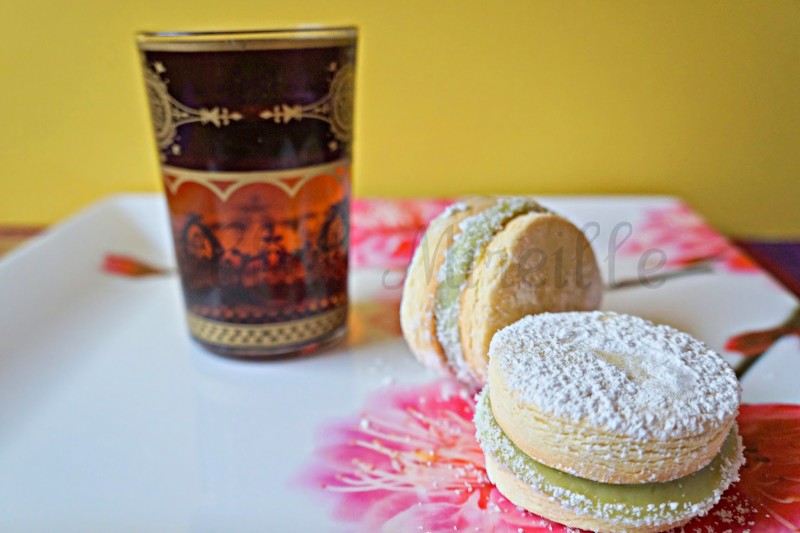 They have an amazingly powdery melt in your mouth texture and surprisingly even with the dulce de leche, they are not that sweet due to the small amount of sugar in the cookie recipe itself.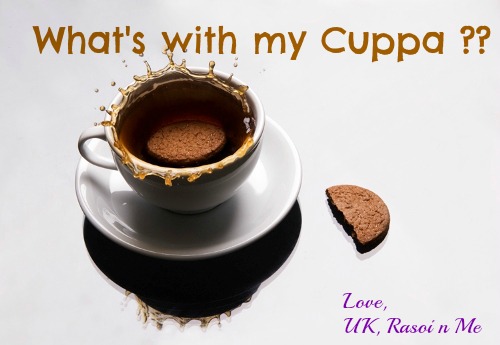 Check out the Blogging Marathon page for the other Blogging Marathoners doing BM# 44
…linking to What's With my Cuppa
LIKE THIS RECIPE? LEAVE A COMMENT..I LIVE FOR THEM!
Chef Mireille