Last Updated on May 20, 2015 by Chef Mireille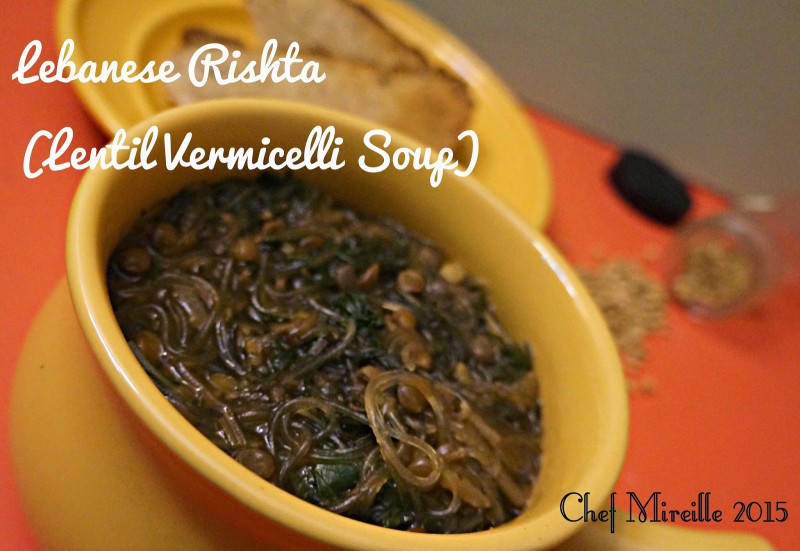 I recently joined a new blogging group that goes down the countries of the Middle East and North Africa in alphabetical order. Once a month, we explore a new country. We are given a choice of 3 recipes to cook, either a main course dish, a soup or a dessert. This exploration into world cuisine is right up my alley and I am happy to share with you the first recipe of my participation in the MENA group.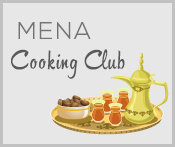 It just so happens that the other group I belong to, Food of the World, is also exploring Lebanese cuisine this month, so I guess this is the month for Lebanon at Chef Mireille's East West Realm.
This is a very simple soup that perfect for the frigid temperatures we are suffering through here in NY. Although the temperatures have started to warm up, there was so much snow on the ground that we then had to try to negotiate 6 foot puddles while walking on the sidewalk.

These are a few examples of what winter has been like this year in NYC.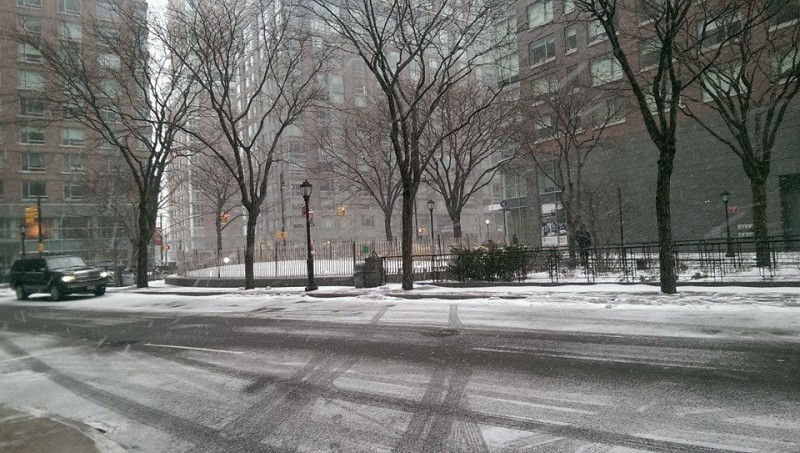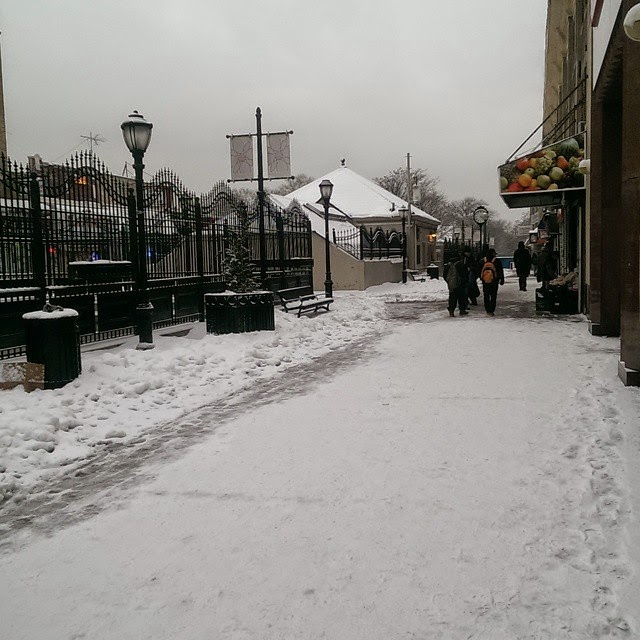 When you come in exhausted after negotiating snow, ice storms and gargantuan puddles, this is the perfect soup to make you feel all warm and cuddly inside and forget about the weather outside the window.
Rishta
(adapted from here)
Serves 8
Ingredients:
8 cups water
1 bay leaf
1 cup green lentils
2 teaspoons Raz el Hanout
2 tablespoons oil
1 large thinly sliced onion
2 finely chopped garlic cloves
1 lb. chopped spinach (fresh or frozen)
1 cup broken vermicelli
1 1/2 teaspoons dried basil
1 tablespoon coarsely chopped coriander seed
salt, to taste
In a large pot, bring the water to a boil with the bay leaf, lentils and Raz el Hanout. Boil for about 30 minutes, until the lentils are tender.
Meanwhile, heat oil in a skillet. Add onion and cook for 5 minutes on medium heat, stirring often, until they start to caramelize. Add garlic cloves and cook another 1-2 minutes, stirring constantly, being careful not to burn the garlic.

Add onions, spinach and basil to soup. Add vermicelli and cook until done, about 1-2 minutes.
Add coriander seed and salt. I prefer to chop the coriander seed with a knife, instead of using a grinder. I love the intense flavor of coarsely chopped coriander.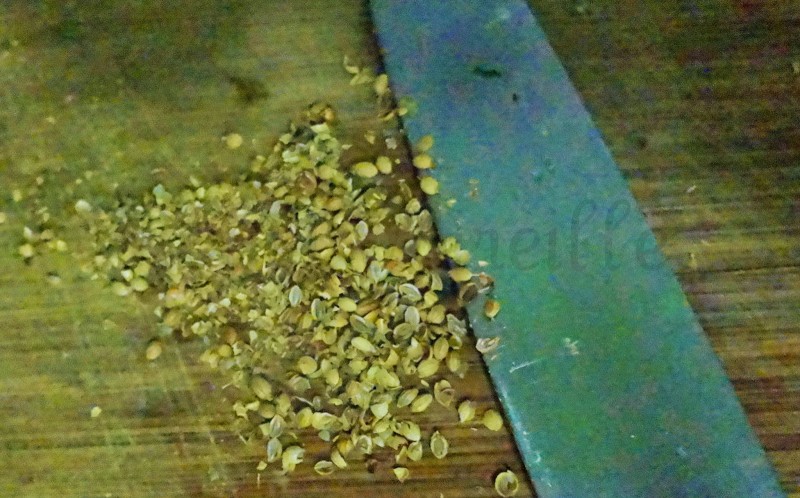 Stir to combine.

Serve with crusty bread or pita.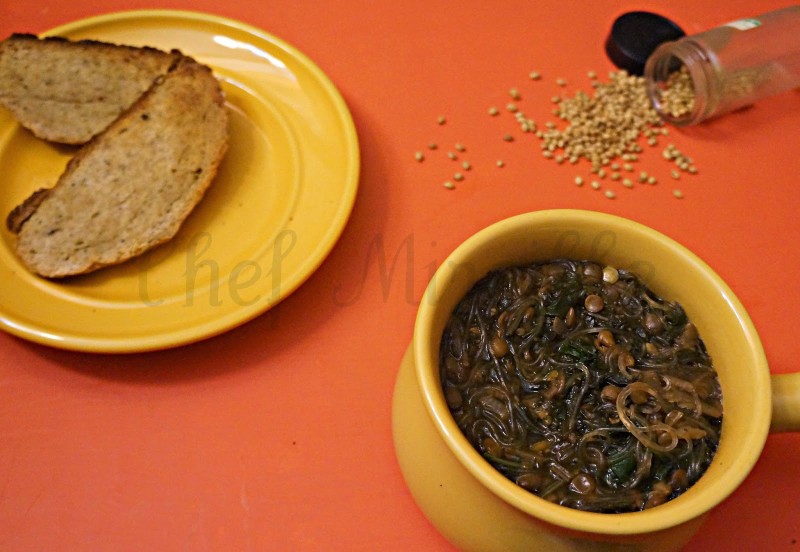 Notes: original recipe used bouillon cube instead of the raz el hanout


…also linking this up to Food of the World, Souper Sunday & MLLA hosted by Lisa & Susan
LIKE THIS RECIPE? LEAVE A COMMENT..I LIVE FOR THEM!
Chef Mireille