Last Updated on April 1, 2017 by Chef Mireille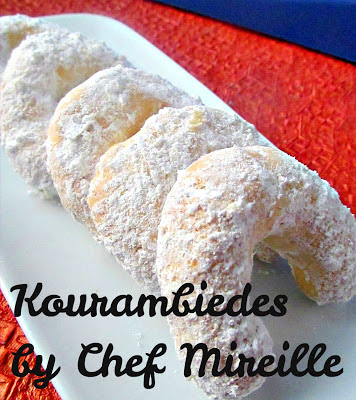 Blogging Marathon #32
Theme: International/Fusion
This recipe has been in my drafts folder to post for over a year, but then something else comes along to replace my making and posting them. I discovered this recipe several years ago when I was hosting a Greek themed dinner party. Many years later, I don't recall where I got the recipe from. I've made it many times and it's always a big hit. While baklava is probably the most well known Greek dessert, I prefer some of their lesser known treats like these delightful cookies and Galaktaboureko.
These cookies are perfect to serve at Easter after your Roast Lamb!
Kourambiedes
Yield: 25-30 cookies
Ingredients:
1 cup butter
1/2 cup powdered sugar
1 egg yolk
1 teaspoon almond extract
1 teapoon vanilla extract
2 tablespoons brandy
1 teaspoon baking powder
2 1/4 cups cake flour
3/4 cup almond flour/ almond meal
extra powdered sugar, for coating
Preheat oven to 400 F.
Using an electric mixer, beat butter until light and fluffy.
In a bowl, sift the flour and baking powder.
Add powdered sugar, egg yolk, almond extract, vanilla, extract and brandy to the butter and mix well.
Add the sifted flour a little at a time, beating well after each addition.
Using a rubber spatula, fold in the almond meal until you have a stiff dough.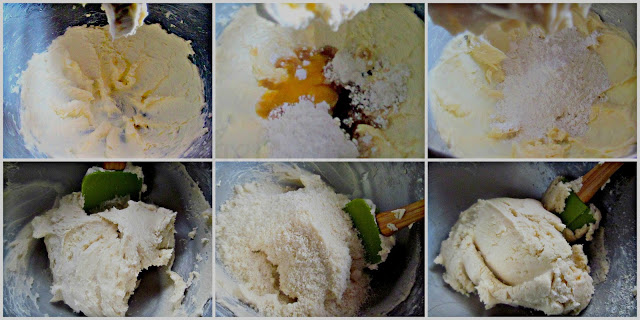 Pinch off walnut pieces of dough and shape into crescents. Place on parchment lined baking sheets, one inch apart.
Bake for 15 minutes.
Place an even coating of powdered sugar onto a flat plate.
Immediately remove the cookies to the plate. Add additional powdered sugar on top and let the cookies cool.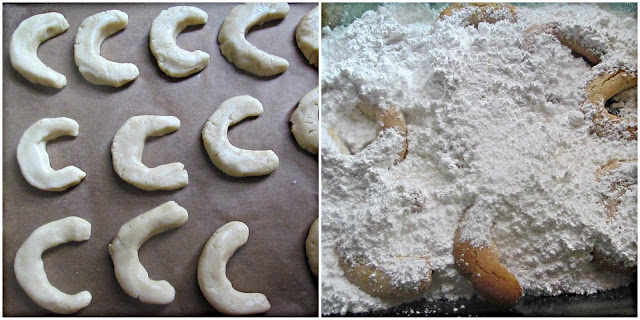 Once cooled, roll the cookies in the powdered sugar. Eat and enjoy!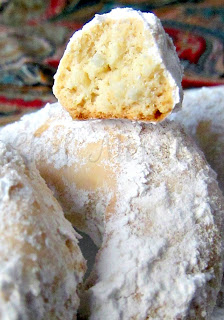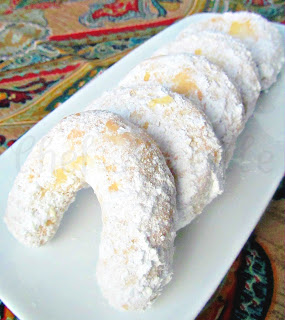 These just melt in your mouth because of the texture created from the use of the powdered sugar, inside and out.

Logo courtesy : Preeti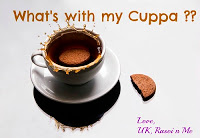 Check out the Blogging Marathon page for the other Blogging Marathoners doing BM# 32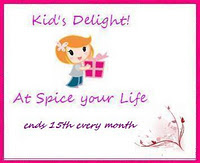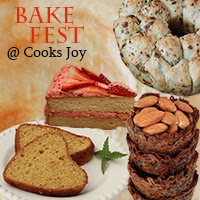 …linking to What's With My Cuppa hosted by Avika, Bake Fest hosted by Palachinka & Kid's Delight hosted by Nisha
LIKE THIS RECIPE? LEAVE A COMMENT..I LIVE FOR THEM!
Chef Mireille

document.write('
Sign up for our updates!
Subscribe to get our latest content by email and get your FREE Pantry Cheat Sheet - Learn the basics to cook any International cuisine!