Last Updated on May 31, 2015 by Chef Mireille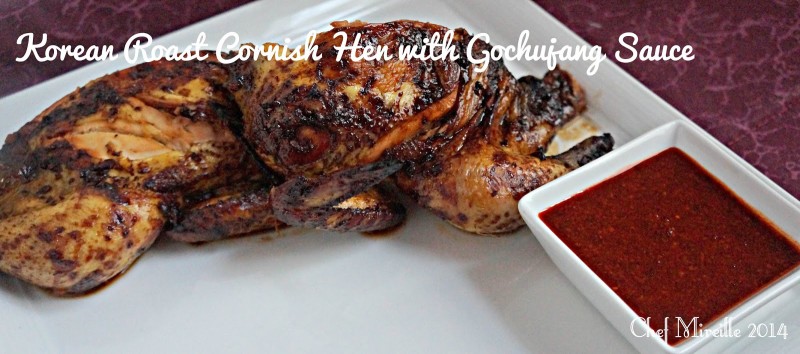 A few weeks ago, I had 2 hours in between appointments in midtown Manhattan around K-town. K-town is a small enclave of Korean restaurants and markets on W. 32nd Street. I decided to go to H-Mart, the Korean superstore and that got me in the Korean mood which has led to the current string of Korean recipes for Cookbook Cooking Challege.
This is another recipe from the Kimchi Chronicles, which I talked about in this post. The original recipe was for Fried Chicken Wings, I instead used the same marinade and sauce, but instead roasted Cornish Hens.
Of all Far East cuisines (China, Japan, Korea), Korean is the spiciest with the ubiquitous gochujang making it's way in some form at every meal. This spicy red chile paste is what gives Korean food its unique flavor.
Korean Cornish Hens with Gochujang Sauce
Yield: 2 Hens
Marinade Ingredients:
2 Cornish Hens
1 tablespoon sugar
2 tablespoons lime juice
2 tablespoons soy sauce
1 tablespoon fish sauce
1 tablespoon sesame oil
1 tablespoon gochujang (Korean red chile paste)
4 garlic cloves, finely chopped
1 tablespoon ginger, finely chopped
salt, to taste (due to the salt content in fish sauce and soy sauce, go light on the salt)
Sauce Ingredients:
3 tablespoons gochujang
2 tablespoons rice vinegar
2 tablespoons rice wine
2 tablespoons honey
3 tablespoons gochugaru (Korean red chile powder)
1 tablespoon sesame seeds, toasted
With a fork, pierce all over the cornish hens to make sure the marinade will get into the meat.
Combine all marinade ingredients and stir to combine well.

Pour all the marinade ingredients into a bowl with the cornish hens, tossing occasionally. Leave to marinate for at least 30 minutes, but even overnight in the refrigerator would be great.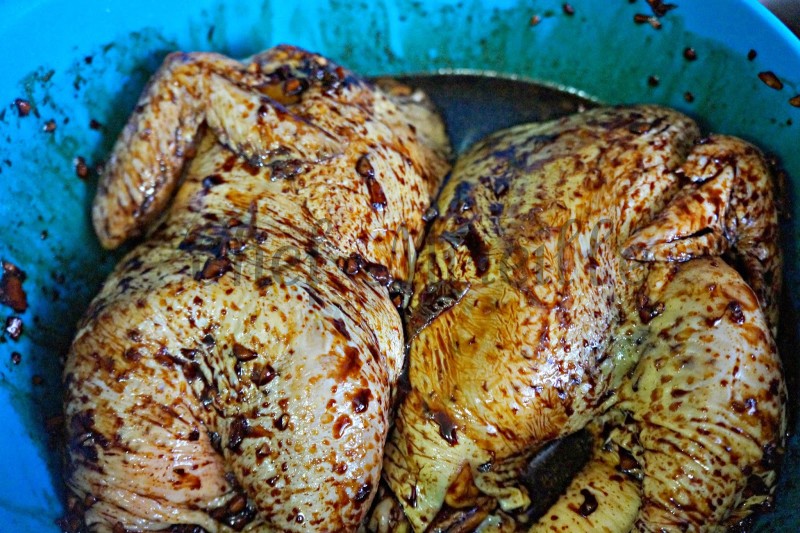 Preheat oven to 350 F.
Place hens in a roasting pan with all of the marinade. Cook for 40 minutes, until the meat is cooked through.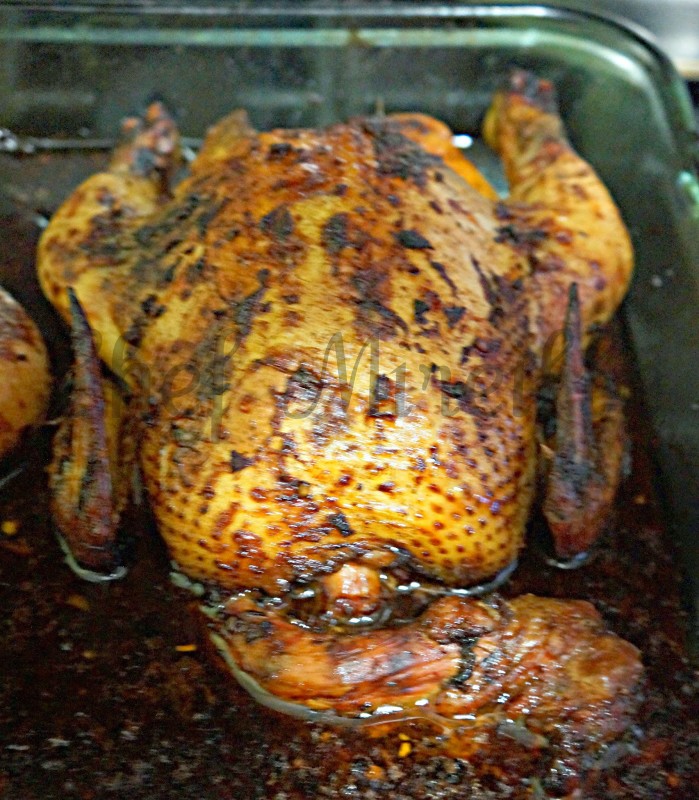 Combine all sauce ingredients in a bowl and stir to combine.
Serve with Gochujang Sauce.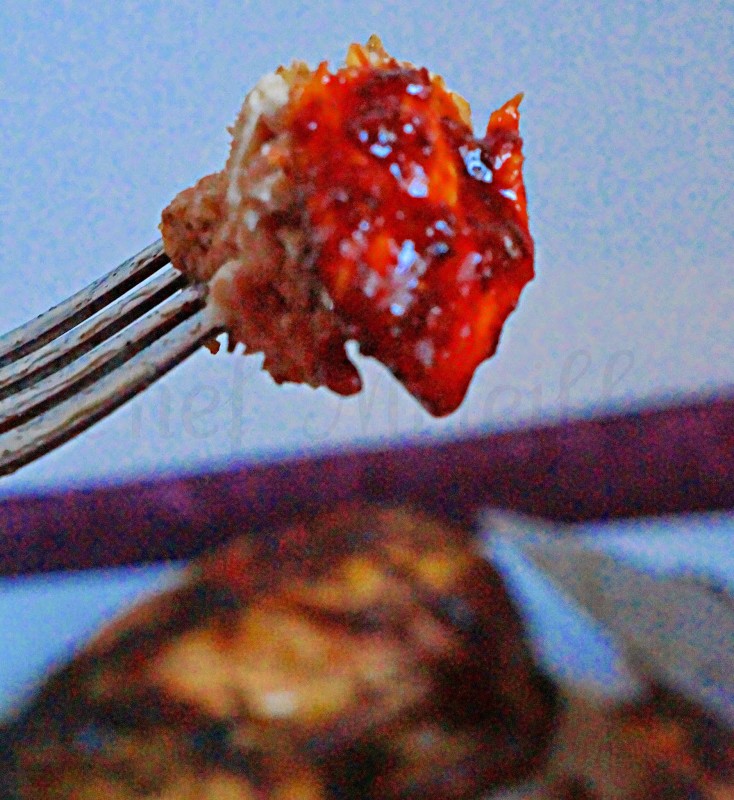 It contributed to a delicious Korean dinner with sticky rice, seaweed salad and Korean Cauliflower.
And if you're Vegetarian, try the delicious marinade with tofu…
This post is for the CC Challenge of the month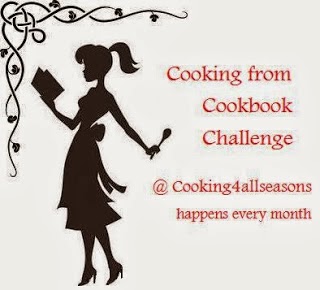 LIKE THIS RECIPE? LEAVE A COMMENT..I LIVE FOR THEM!
Chef Mireille