Last Updated on May 31, 2015 by Chef Mireille

G is for Greenland…
Greenland is an autonomous country within Denmark. It is the largest island in the world and the least densely populated country. The original inhabitants of Greenland were migrants from Canada and later from Iceland and Norway. Located in Antartica, 3/4 of the island is covered in ice, so only 1/4 of the island is inhabited.
Greenland has been ruled by both Norway and Denmark at various times. However, in 1814, it became a Danish colony. In 1953, it became part of Denmark but in later years, the Greenland people wanted independent autonomy. In 1979, they were granted home rule and then in 2008, they were granted the Self Government Act. This transferred even more power to Greenland from the Danish Royal Government, allowing Greenland to independently govern themselves.

I've recently started watching the reality show Escaping Alaska – don't judge me for my TV watching. Anyway, a lot of the foods the Alaska Eskimos eat are just as popular in Greenland like whale blubber, seal and caribou. In the TV show, when the Eskimos came down to the "lower 48", they were being judged by people when they said they ate this. However, you have to consider what's available. In their arctic temperatures, it's not like chicken, pigs or cows would survive grazing outside at temperatures 20-40 degrees below 0. They eat what they can raise and what is available in their climate for survival. No produce grows in their temperatures – so what else are they going to eat. Since everything has to be brought in, prices for basic things like milk or lettuce are astronomical. On the show, I saw that Romaine lettuce was $18.99/lb.!!!! Before you judge their eating habits, think about these prices and how else can they sustain themselves if they don't hunt these animals. In fact, here in America, Alaska Eskimos are the only ones allowed to hunt seal (so that they do not become endangered). I digress…let's get to today's recipe.
Other than the marine animals, much of Greenland cuisine comes from Denmark. This cake, which is really a sweet bread, is the closest thing Greenland has to a national dish.
Kalaallit Kaagiat
Yield: 1 loaf
Ingredients:
1/2 cup sugar
1/2 cup raisins
1/2 cup butter
1 cup boiling water
2 1/4 teaspoons dry active yeast
1/4 cup lukewarm water (110 – 120 F)
3 – 3 3/4 cups all purpose flour
1 tablespoon milk
1 tablespoon confectioner's sugar
1/4 teaspoon ground cardamom
Place sugar, raisins and butter in a large bowl. Add boiling water and leave until butter melts.
Meanwhile, in a small bowl, dissolve a 1/4 teaspoon sugar in the lukewarm water. Sprinkle yeast on top and leave 5-10 minutes until it becomes foamy.
Add yeast to the other ingredients and mix to combine.
Add 2 cups flour and mix until you have a shaggy dough.
Add the remaining flour, a little at a time, until you have a soft and elastic dough. Knead well for 5 minutes.
Place in a lightly greased bowl. Cover loosely with plastic wrap and a clean kitchen towel. Leave to rise for about 1 hour until doubled in size.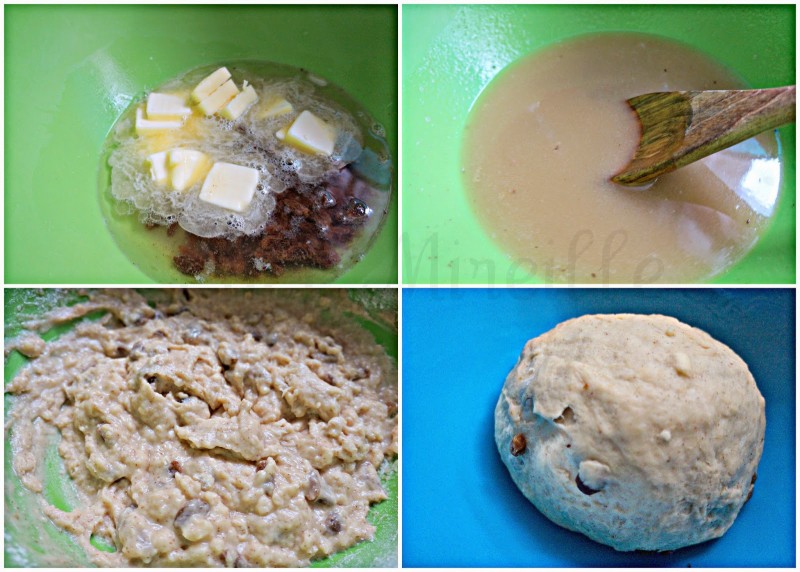 Preheat oven to 400 F.
Place parchment paper on a cookie sheet and spray with non stick spray.
Shape dough into a round and place on the cookie sheet. Cover with a towel and leave to rise for 30 minutes.
Brush the top with milk and bake for 30 minutes.
Reduce oven to 350 F. Bake for another 15 – 30 minutes, until it sounds hollow when tapped.

In a small bowl, combine the confectioner's sugar and the cardamom. Dust over the cake.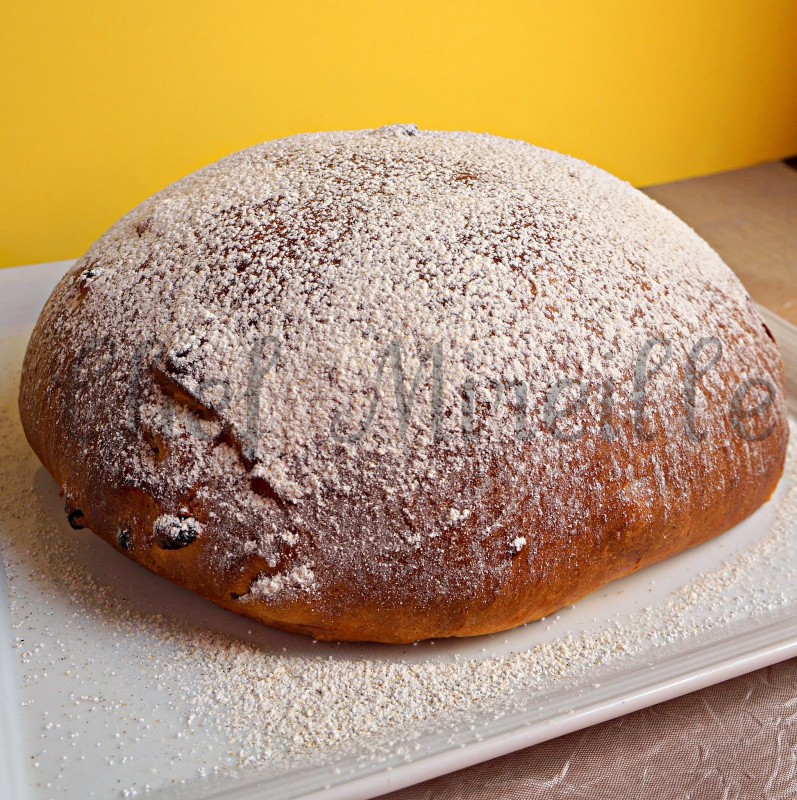 This is halfway in between a cake and a bread.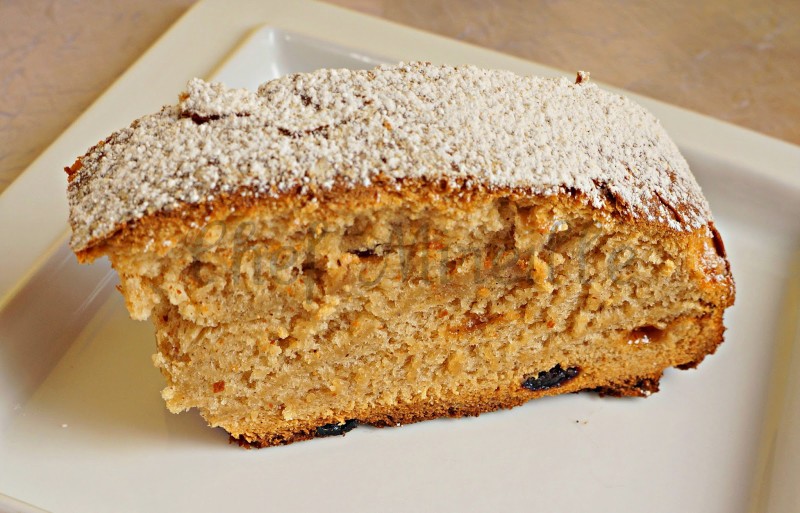 It is too sweet to be a sandwich bread, but it's not quite sweet enough to be a sweet bread to eat on its own. However, when spread with some jam, it added just the little extra sweetness it needed and was perfect.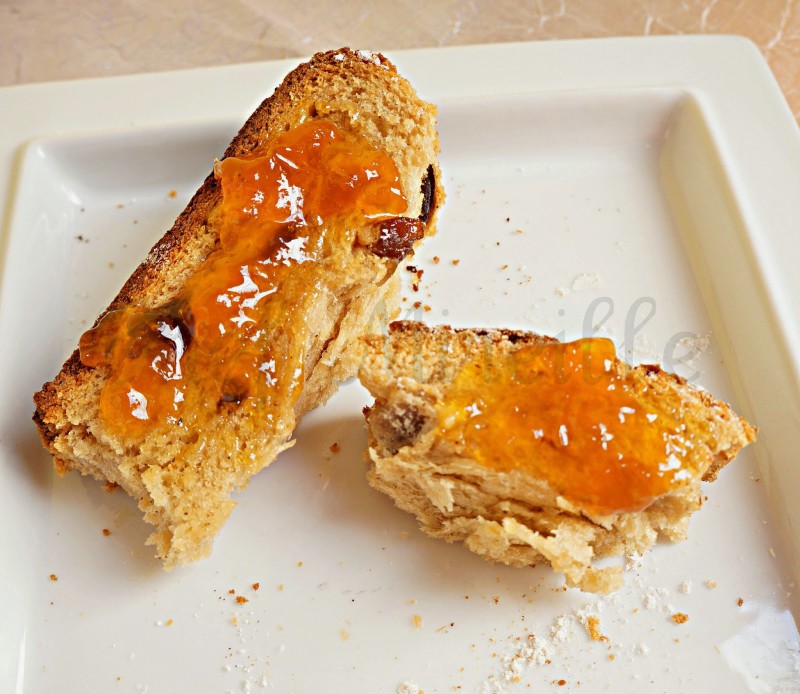 Notes:
If the top is getting too dark, cover with aluminum foil during the second half of baking.
It also tasted great with salted butter and a breakfast omelette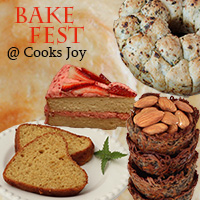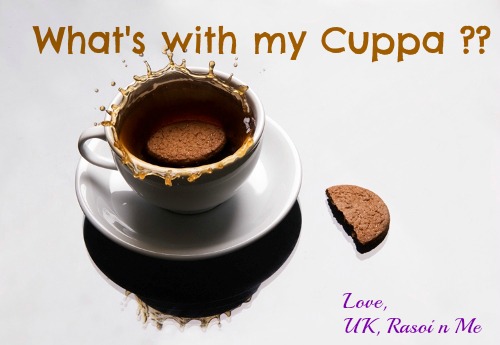 …linking to What's With My Cuppa & Bake Fest hosted by Nalini


Check out the Blogging Marathon page for the other Blogging Marathoners doing BM# 44
LIKE THIS RECIPE? LEAVE A COMMENT..I LIVE FOR THEM!
Chef Mireille