Last Updated on May 20, 2015 by Chef Mireille
I'm on TV!!! Well, only online TV…but it's a start…
Last summer, I taped an episode for an online cooking show called Neighborhood Chefs. The show features local chefs, both amateur and professional.
It was a nerve filled day. Imagine walking in to do a taping, something you have NEVER done before and there are no rehearsals..It's sink or swim time! I was so nervous and as my first media appearance, I didn't know I could pause the taping whenever I wanted and lots of things as a novice, afterwards, I would have done differently. Regardless, this is the end result. I have been trying to watch the whole episode, but for most of us, we are always our worst critic. All I can see is the stuff that I would have preferred to do differently.
It was so torturous for me to watch myself I was making myself nauseas. Of course, others tell me it's great – what are you talking about? Now I know what it feels like when I hear actors say they never watch their own films. I can totally relate now that I am "in the media"!!!
I've been asked to do a special Mother's Day episode with my Mom…we are still working out the details..once that episode is up, I will let you know and now I have a little experience, that taping will go better and hopefully, I won't be as nervous.
Anyway, here is the link to my first TV appearance!
And for the detailed recipes I cooked in the episode, here it is on a previous blog posting.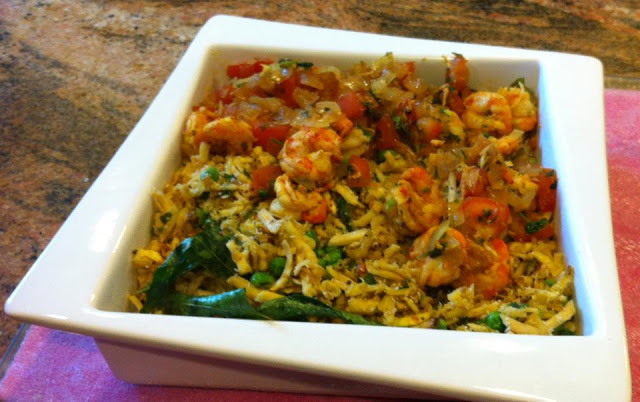 Tamarind Shrimp & Plantain Podimas
Chef Mireille