Last Updated on June 3, 2015 by Chef Mireille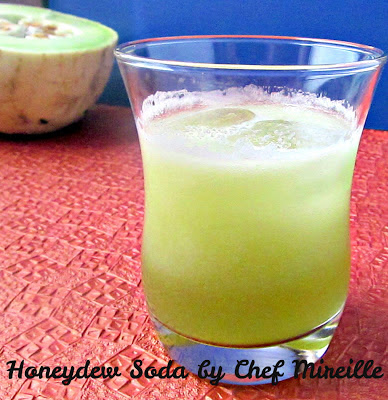 One of the recent trends are soda makers. These machines instantly turn water into carbonated soda with the addition of flavorings. Instead of investing in an $80 machine, it's really quite simple to make instant soda at home. The only caveat is that this should be consumed immediately as it will go flat. This is not the kind of soda that can keep in your refrigerator for several days.
…now off to the recipe…
Homemade Honeydew Soda
Serves 4
Ingredients:
1/2 honeydew melon, peeled and seeds removed, cut into chunks
1/2 cup simple syrup
3 cups sparkling mineral water
Place the melon in the blender and puree until smooth. Strain.
Transfer to a pitcher and add simple syrup and water. Mix well and serve over ice.
This is so refreshing and healthier than any storebought soda you will ever purchase. You can feel so much better serving kids this refreshing summer delight than a can of Coca-Cola.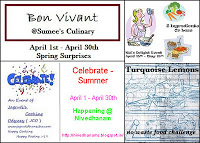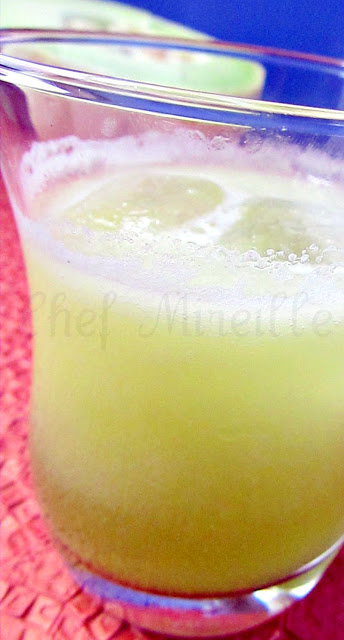 …linking to Best Blog Recipes, No Waste Challenge – Fruits hosted by Elizabeth, Celebrate Summer hosted by Sowmya, Kid's Delight hosted by Pavani & Sumee's Bon Vivant

LIKE THIS RECIPE? LEAVE A COMMENT..I LIVE FOR THEM!
Chef Mireille