Last Updated on June 4, 2015 by Chef Mireille
As I continue on my quest for the perfect Bahn Mi, I have decided to try Hanco's, which has the best reputation in Brooklyn, for Bahn Mi.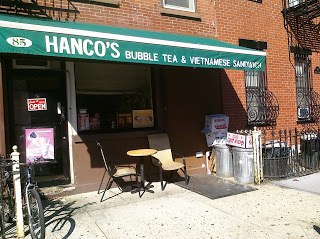 Located in trendy Park Slope and Boerum Hill, their two locations are in two of the most desirable neighborhood's in Brooklyn to live in. For geographic convenience from where I am located, I try the smaller location in Boerum Hill. This is a small place – dilapidated tables and chairs for only 12 people – but it is all about the Bahn Mi, not ambience, which this place has none of.
Although the bread was not as crusty as Paris Sandwich Shop, this was a better sandwich. You have options, so there is a bit of customization. You can have it mild, medium or spicy. Of course, with my penchant for chile, I ordered spicy and you can even have it on whole wheat, for an extra .75 cents.
This time, I ordered the Classic Sandwich, made with ground pork, Vietnamese ham, pate and accompaniments. Their pickled carrots and daikon (at Paris Sandwich Shop, it was only carrots) was perfectly pickled with the correct balance of vinegar and sugar and added so much more flavor than the carrots that were in my Paris Sandwich. This had large stalks of cilantro, so it had the freshness I was missing at Paris.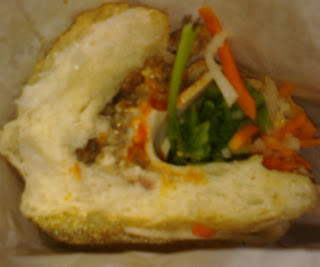 In conclusion, this filling in Paris's bread would be the perfect Bahn Mi!
Regardless, with a lychee Bubble Tea , with the perfect tapioca consistency, this was a fantastic lunch!!!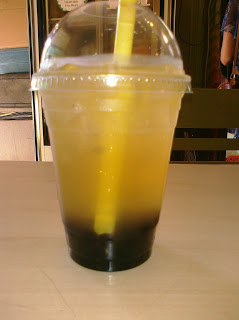 Chef Mireille