Last Updated on May 30, 2015 by Chef Mireille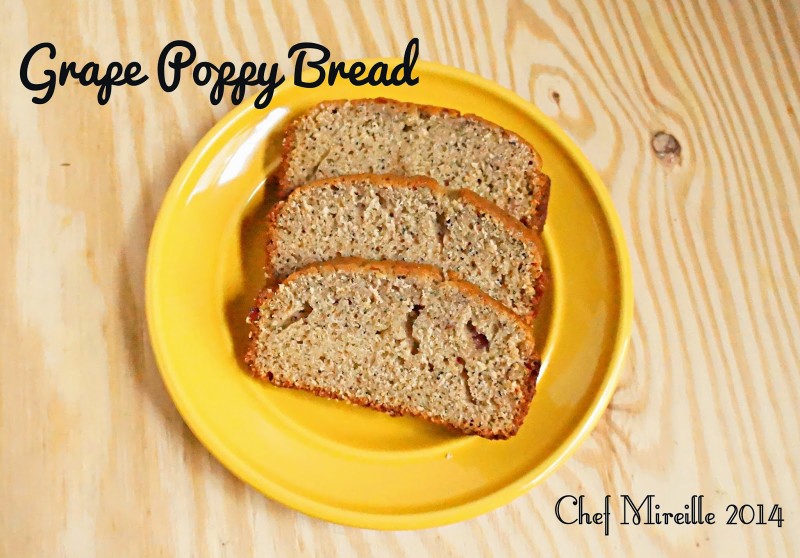 Grapes are not a fruit commonly used in baked treats. My first attempt at using grapes in a dessert was when I made Grape Crisp here. Although it was good, I found it a bit too sweet. So when the Bread Baker's theme this month was decided as A Touch of the Grape, I knew I had to be very careful and not just substitute grape for another fruit in a recipe. We were allowed to use any form of the grape from raisins to wine and I ended up deciding upon grape jam.
I was first planning to make Schiacciata Alla Uva – which is a type of focaccia with grapes popular in Florence. However, work has been very busy and just did not have time to wait for a bread to rise and post this on time for the Bread Bakers deadline, so a quick bread was decided upon at the last moment. I thought the smoky element of poppy seeds would be a great contrast to sweet grape jam.

I was very careful about selecting grape jam. I never spent so much time selecting jam before in a supermarket. However, in order to stay true to the theme, I did not want a jam that was made with other fruit juices. I wanted only grapes to be included and ended up selecting Smucker's brand grape jam.
Grape Poppy Bread
Yield: 1 loaf
Ingredients:
3/4 cup whole wheat flour
3/4 cup all purpose flour
1/2 teaspoon salt
1 teaspoon baking powder
3/4 cup sugar
3/4 cup milk
1/4 cup oil
1/4 cup grape jam
2 teaspoons poppy seeds
2 eggs
Preheat oven to 350 F.
Combine flours, salt, baking powder and sugar in a large bowl. Add poppy seeds and mix well.
In a small bowl, combine grape jelly, milk, oil and eggs. Beat well until thoroughly combined. Add this wet mixture to the dry ingredients and mix well.
Place in a well greased loaf pan and bake for 1 hour.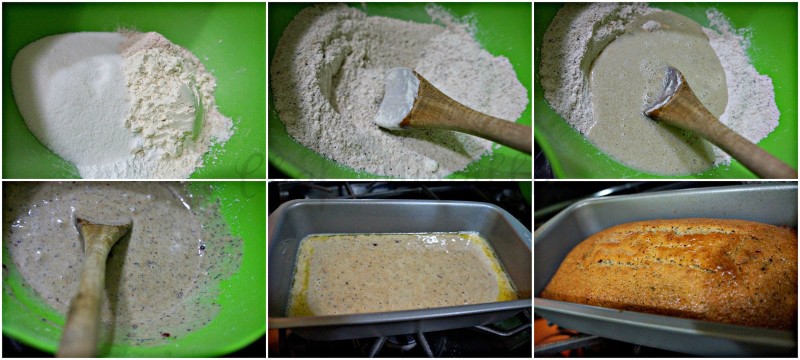 This is a very moist quick bread.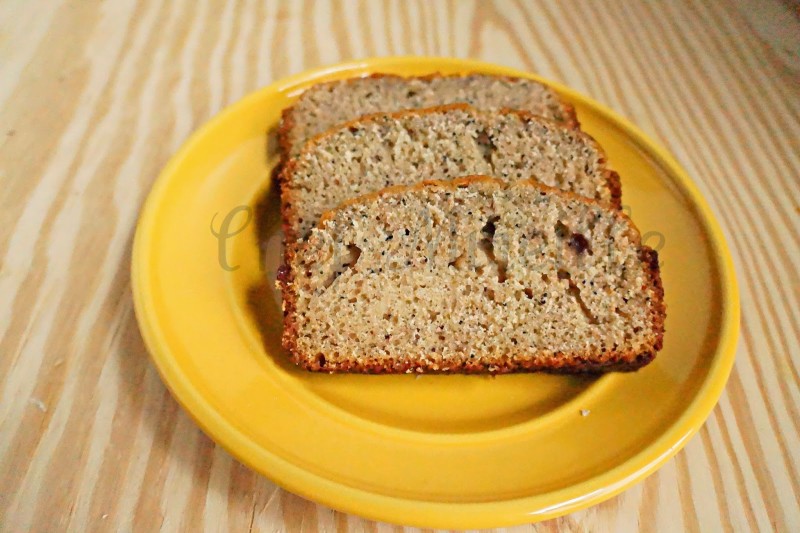 Not too sweet, it's perfect with a cup of tea.
This is my first month joining the Bread Bakers and please hop on over to their sites to check out what they baked today for the Love of the Grape
How to join:
#BreadBakers is a group of bread loving bakers who get together once a month to bake bread with a common ingredient or theme. Follow our Pinterest board right here. Links are also updated each month on this home page.
We take turns hosting each month and choosing the theme/ingredient.
If you are a food blogger and would like to join us, just send Stacy an email with your blog URL to [email protected].
…linking to Srivalli's Potluck Party
LIKE THIS RECIPE? LEAVE A COMMENT..I LIVE FOR THEM!
Chef Mireille