Last Updated on June 2, 2015 by Chef Mireille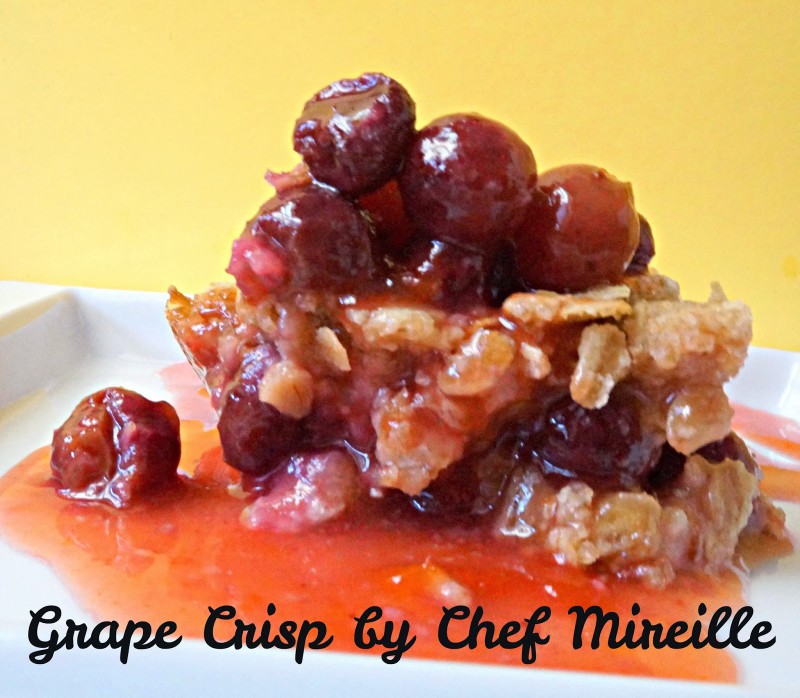 Grapes are rarely used in baking. However, it is not uncommon in Italian cuisine, especially in the sweets of Tuscany. I decided to use grapes in this classic American dessert.
The results were pretty delicious. I don't know why we rarely use grapes in desserts here. The only thing I would change is reduce the quantity of preserves by 1/2 cup as I felt it was a little too sweet.
Grape Crisp
Serves 9
Ingredients:
4 1/2 cups grapes
1 1/2 cups apricot preserves
1 teaspoon vanilla extract
1/2 teaspoon ground ginger
1 cup oats
3/4 cup firmly packed brown sugar
3/4 cup all purpose flour
1/2 cup unsalted butter, melted
Preheat oven to 375 F.
Toss grapes with apricot preserves, ginger and vanilla and place in a square baking dish.
In a small bowl, combine oats, sugar, flour and butter. Mix until the dry ingredients are well moistened.
Place oats mixture on top of the grapes and flatten out the top.
Bake for 40 minutes.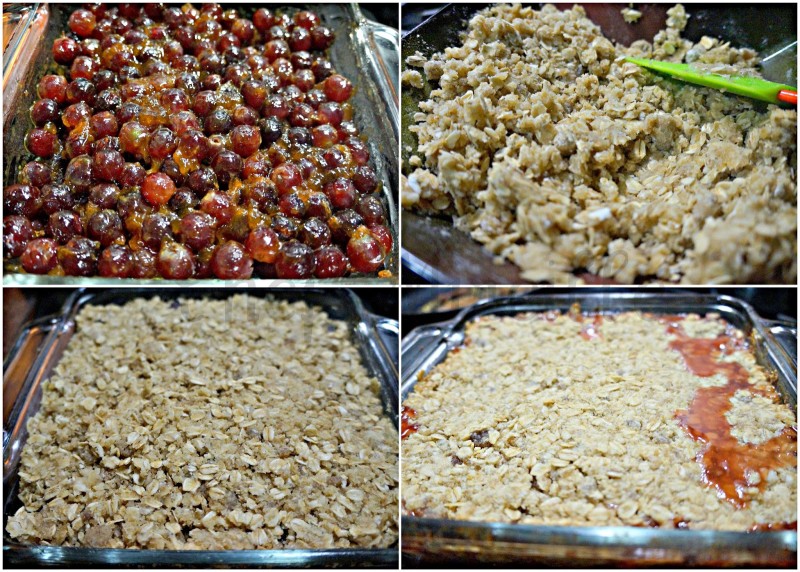 Slice and serve. A lot of juice gets released from the grapes while baking so you will have lots of this delicious grape sauce to spoon over the crisp. However, since the top is so crispy, it does not get soggy.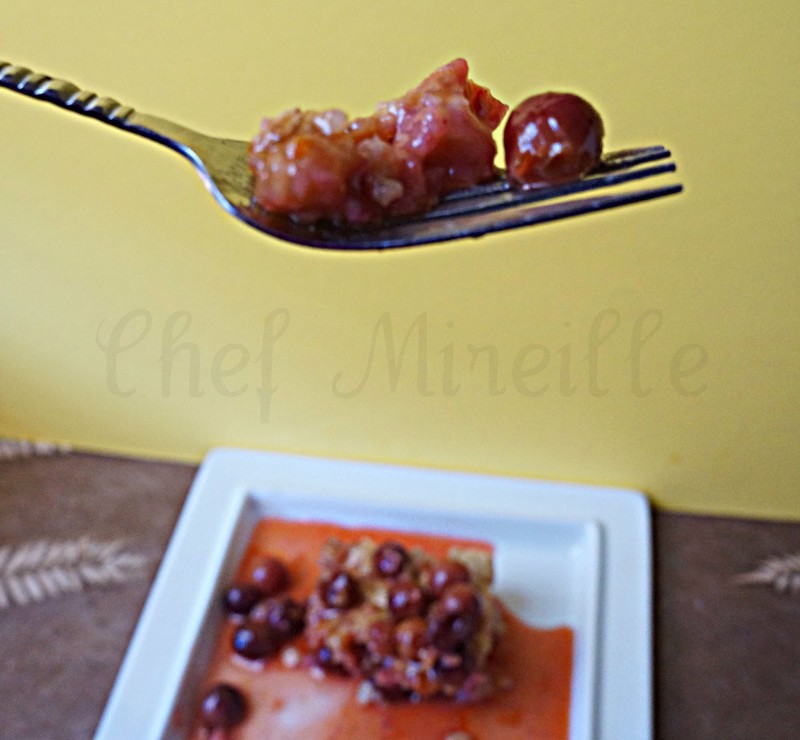 …linking to Taste of the Tropics hosted by Prachi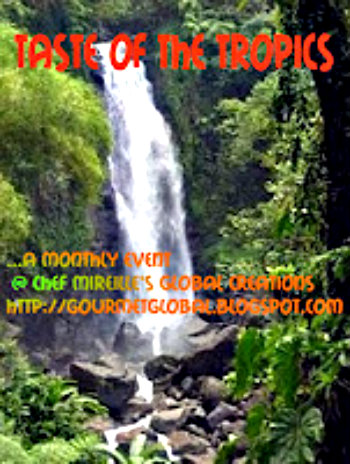 LIKE THIS RECIPE? LEAVE A COMMENT..I LIVE FOR THEM!
Chef Mireille