Last Updated on December 10, 2020 by Chef Mireille
Gluten Free Coconut Flour Holiday Fruit Balls – These holiday fruit balls are stuffed with rum soaked fruit usually reserved for Caribbean Black Cake. These are perfect to have for the adults at your holiday party!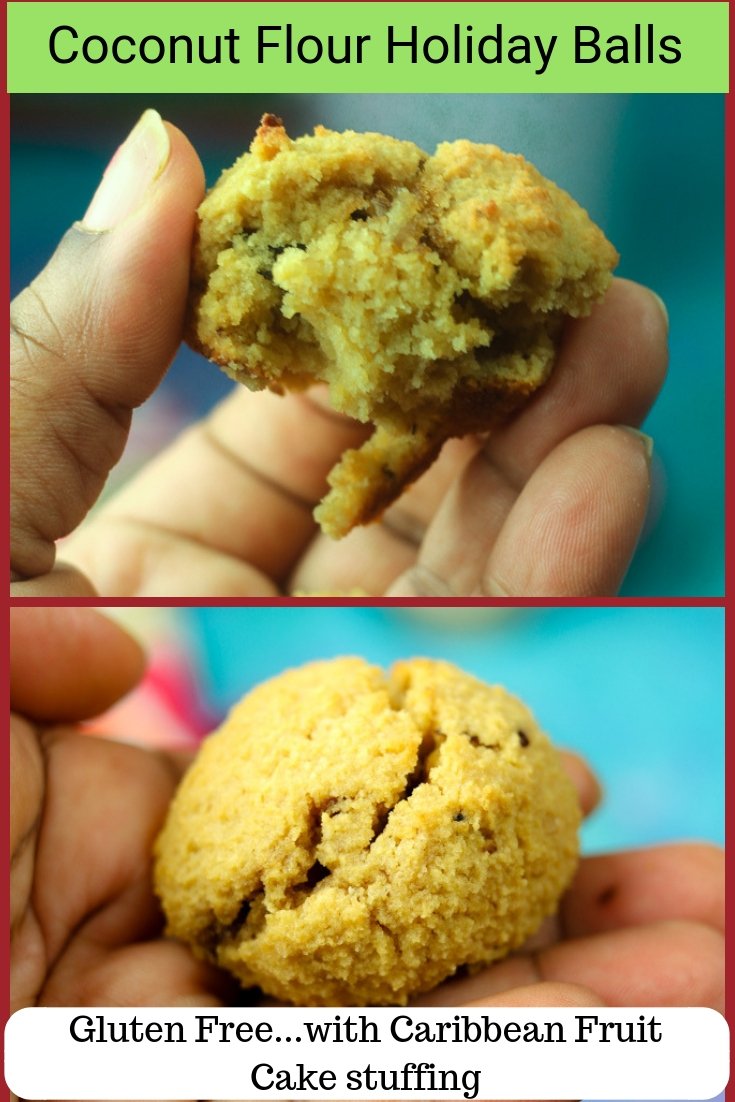 Have you tried coconut flour yet? If not, it's time to! I am just in love with using this ingredient. Since it has a high absorption rate of liquids, a little goes a long way. Since you need to use so little of it when compared to regular flour, it automatically makes anything you make with it both low carb and gluten free!
One absolute requirement every holiday season for Caribbean people is black cake. Every island has a version of this cake, even in the Dutch Caribbean, where it is known as Bolo Pretu.
On the top of our cabinets or somewhere in our pantry, is a jar of mixed dried fruits and nuts soaking in rum and brandy. The longer it soaks the better. During the holiday season, black cake is made. The jar is then replenished with more fruit and alcohol and left there to marinate until the next year's holiday season. I used a little of this alcohol soaked fruit in these cookies.
The fruit is very wet, so if you don't have any soaking fruit and only dried fruit, I would suggest soaking ½ cup of mixed dried fruit in rum or orange juice for at least an hour, if you prefer to make it alcohol free. When you add to the cookie batter, add 1 tablespoon of the juice with the fruit.
What fruit to use?
Mine is a combination of raisins, currants, prunes, cherries and almonds.
You don't have to reserve the fruit for Black Cake alone now!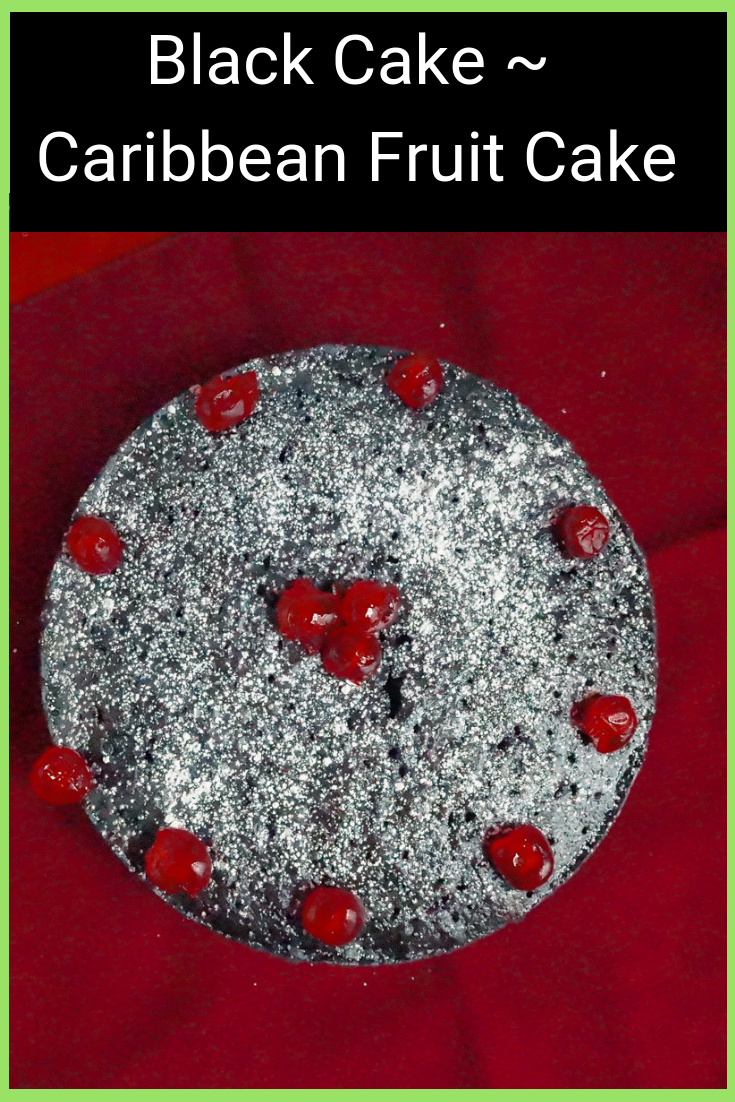 Browning
So why is our cake called Black Cake? It is because the color of the cake becomes black after we add an ingredient called browning. Browning is a molasses type thick liquid, however not as strong or as smoky as molasses. Browning is made by basically cooking sugar until it thickens and turns a dark brown color, but most of us buy the ready made product sold in markets. If you'd like to try your hand at making black cake this holiday season, check out my recipe here. You can generally find browning at markets in Caribbean neighborhoods or stores with really good International aisles. You may also find it at gourmet markets like Whole Foods. It is alright if you only soak it for a week or two, although it is better the longer it is soaking as the fruit has more time to absorb the alcohol.
…back to today's fruit balls…
So I decided to take a little of my rum soaked fruit and instead make some adult Fruit Balls with them. You definitely taste the alcohol in these, so these are for the adults as the kids enjoy their sugar cookies and chocolate chip cookies, you can dig into these!
IN THE MAKING – HOW TO MAKE GLUTEN FREE COCONUT FLOUR HOLIDAY FRUIT BALLS
Enjoy with your holiday punch or eggnog… or maybe with Kremas – Haiti's eggless eggnog!
These delicious rum infused snack has a delightful cake like texture!
Gluten Free Coconut Flour Holiday Fruit Balls
Gluten Free Coconut Flour Holiday Balls are a delicious adult treat with rum soaked fruit.
Ingredients
¾

cup

coconut flour

1

teaspoon

baking powder

¼

teaspoon

salt

½

cup

softened butter

4

eggs

1

teaspoon

vanilla extract

½

cup

pre soaked fruit

in rum/brandy or orange juice
Instructions
Preheat oven to 350 F. Line a baking tray with parchment paper and spray with non stick spray.

In a small bowl, combine coconut flour, baking powder and salt.

In a bowl, beat butter and sugar with an electric mixer until well combined and creamy.

Add eggs and vanilla and beat for a few minutes, until well beaten.

Add coconut flour mix and beat until well combined.

Using a rubber spatula, fold in the fruit.

Form into small balls and place on prepared baking sheet.

Bake for 20 minutes, until they feel a little firm.
Nutrition
Calories:
99
kcal
|
Carbohydrates:
10
g
|
Protein:
2
g
|
Fat:
6
g
|
Saturated Fat:
4
g
|
Cholesterol:
43
mg
|
Sodium:
90
mg
|
Potassium:
41
mg
|
Fiber:
2
g
|
Sugar:
8
g
|
Vitamin A:
180
IU
|
Calcium:
21
mg
|
Iron:
1
mg
Did you try this recipe? Leave a comment below.
Please follow me on Instagram @chefmireille or tag me #chefmireille with your pics! I'd love to share them!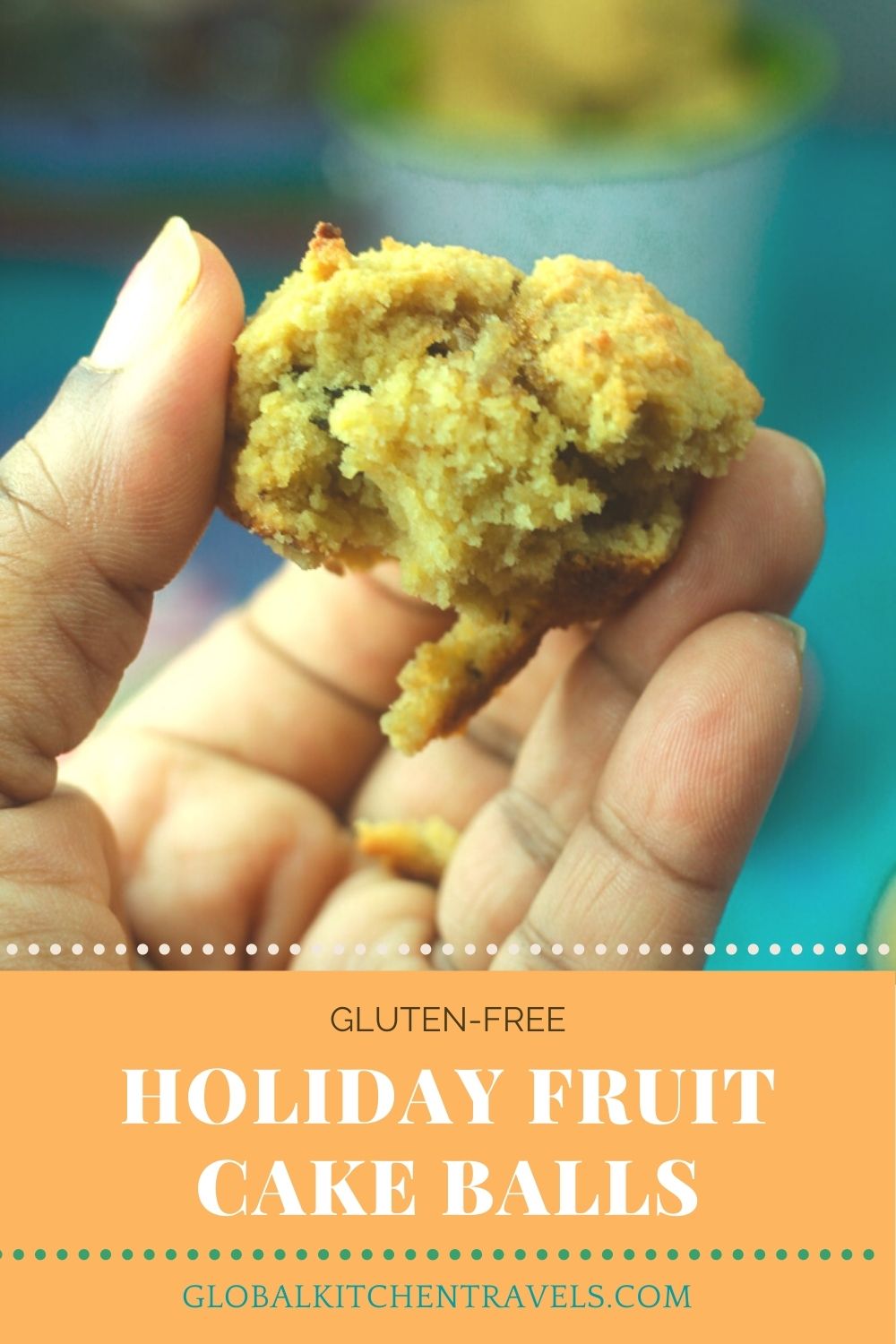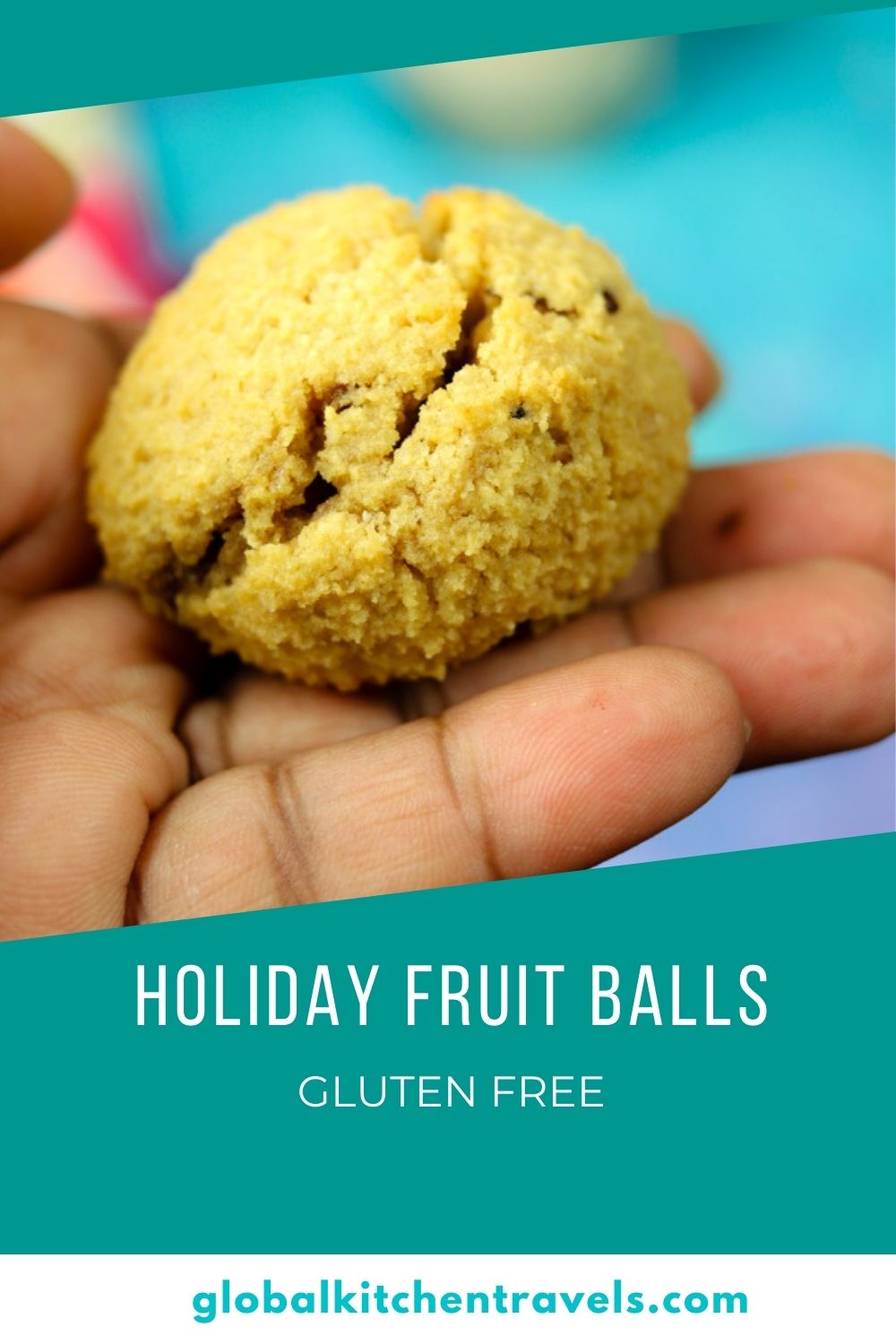 Don't forget to visit the RECIPE INDEX with over 1000 recipes from around the world including lots of Vegetarian Recipes and Gluten Free Recipes!