Last Updated on May 19, 2020 by Chef Mireille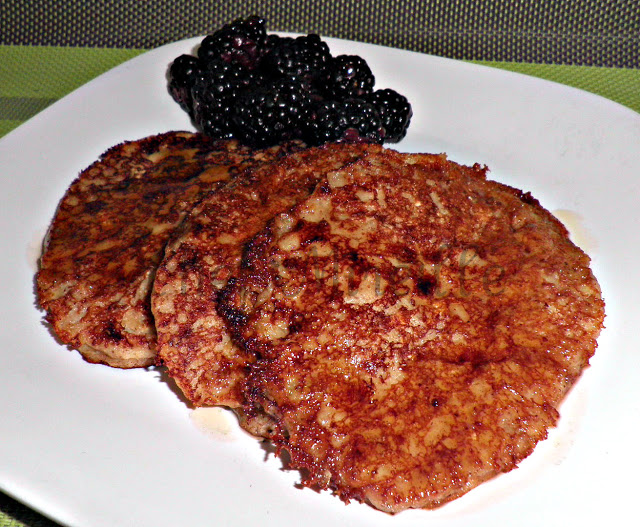 With flaxseed, oats and millet, these pancakes are a healthy way to start the day. Personally, I do not like the thick, super fluffy pancakes sold at most restaurants. Either they are too dry in the middle where they have to be saturated with obscene amounts of syrup or even worse, is when the inside isn't cooked thoroughly. These pancakes are closer to crepes – the way I like them. Feel free to reduce the buttermilk by 1/2 cup if you prefer thick, fluffy pancakes.
Gluten Free Banana Pancakes
(click here for printable recipe)
Ingredients:
2 tablespoons flaxseed
1 cup oats (Celiac's Disease Foundation recommends using only "Certified Gluten Free Oats")
1/2 cup millet flour
2 teaspoons baking powder
1 teaspoon ground cinnamon
1/4 teaspoon salt
1 tablespoon sugar
2 bananas
1 1/4 cups buttermilk
1/4 cup milk
1 tablespoon oil
Oil, for frying
In a blender or food processor, first grind the flaxseeds. Add the oats and process until you have an oat flour. It's ok if there a few pieces of oat left. I actually like the texture when it is not 100% ground.
Add millet flour, baking powder, cinnamon, salt and sugar and mix well in a large bowl.
In a small bowl, mash bananas and add oil, milk and buttermilk. Mix well. Add this to the dry mixture and mix until just combined.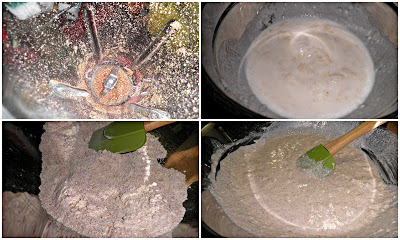 Heat a skillet and add just enough oil to coat the pan. Cook, until golden brown on both sides on medium-low flame. If the flame is too high, the outside will be brown before the inside is cooked thoroughly.
Serve with syrup and berries.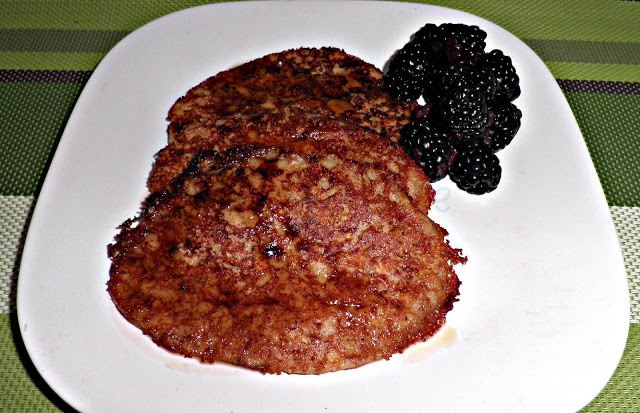 …linking to Let's Cook Kid's Special
12/5/12 Update – linking to Know Your Flours – Ragi (Millet) flour event hosted by PJ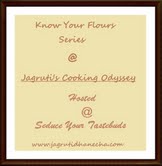 LIKE THIS RECIPE? LEAVE A COMMENT..I LIVE FOR THEM!
Chef Mireille
Like me on FACEBOOK!
Follow me on TWITTER!