Last Updated on June 6, 2015 by Chef Mireille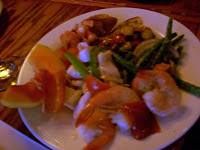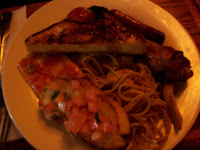 Brunch at G-bar gives you a large variety from eggs, bacon and pancakes to ribs, raviolis, chicken marsala and oysters on the half shell. Not to mention an omelette station!! For $23, unlimited food and drinks (including Bellini, Bloody Mary, Mimosas, Fruit Juice and Soda).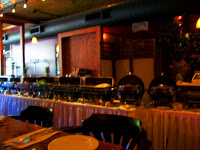 The drinks were well made. One of the best Bellini I had. The perfect temperature and the perfect balance between champagne and Schnapps.
There were a few outstanding foods – the coconut fish, seasoned French Fries and the ribs were outstanding. Well made pancakes, however many things left a lot to be desired. Undercooked bacon, flavorless, tough sausages. Much of the food was dry due to being left on heat. In order to do this and have the food remain moist, there has to be a high turnover to replace the trays. There was not enough turnover which caused dried out sausages and chicken. Overall I would give the food a B+.
However, if you are out for an inexpensive Brunch with good company and good drinks and you are not going for the sole purpose of the food, it is still a good time to be had. There is still enough good things on the menu – you will still be able to have an adequate meal!!
G-Bar is located at Grand Councourse & 150th Street in the Bronx.

Chef Mireille
https://www.globaltasteinc.com
Like me on FACEBOOK!
Follow me on TWITTER!