Last Updated on June 3, 2015 by Chef Mireille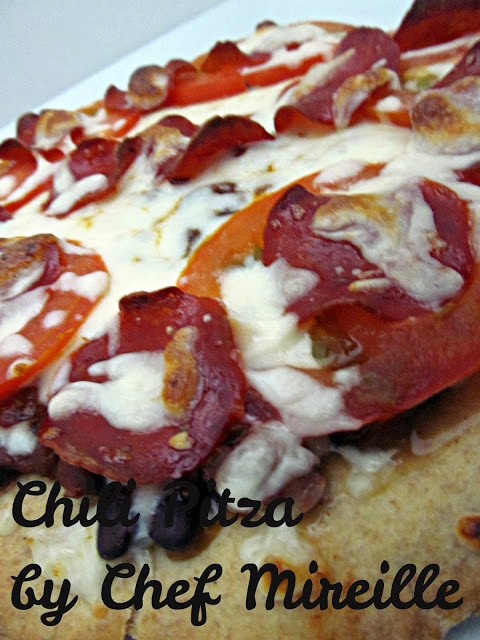 This recipe came about by total accident, wanting to utilize some leftovers. Middle Eastern Pitza (pizza on a pita crust), Tex-Mex chili, Italian mozzarella and pepperoni all in one recipe!
After I made this low fat quiche with a yeasted tart dough recipe I had used from a cookbook, I had quite a large ball of extra dough. I thought the dough felt similar to pizza dough. After I made the quiche, the extra dough was left out for another hour and then put in the refrigerator. A few hours later, it was dinnertime and the leftover dough was calling my name but I had no marinara sauce and not in the mood to make any. I did have some leftover 3-bean chili and thought it would be a good idea to use that for the sauce of the pitza. Mozzarella Cheese, Sliced Tomatoes and Turkey Pepperoni would complete my Fusion Pitza.
After rolling out the dough and baking it for 5 minutes, it puffed up like pita bread and that's when I realized it would be a Pitza instead of a Pizza.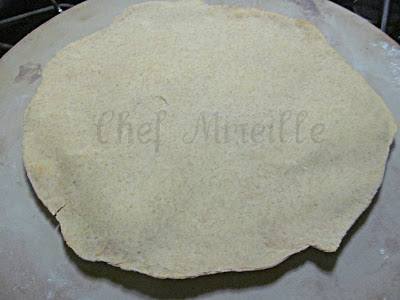 Puffed Up Pita
Fusion Chili Pitza
(click here for printable recipe)
Serves 4
Ingredients:
leftover dough after making Yeasted Tart Dough
1 cup 3 Bean Chili
6 tablespoons mozzarella cheese, grated
a few tomato slices
a few pepperoni slices (I used turkey pepperoni, which is a wonderful alternative if you don't eat pork)
Preheat oven to 425 F. Lightly flour a board or pizza stone and roll out dough to a thin circle, about 7 inches in diameter.
Place pizza stone in oven (or transfer dough to a cookie sheet) and bake for 5 minutes.
Place chili on pitza base. Add 4 tablespoons of the cheese. Top with the tomato slices and the pepperoni. Now add the final tablespoons of cheese on top.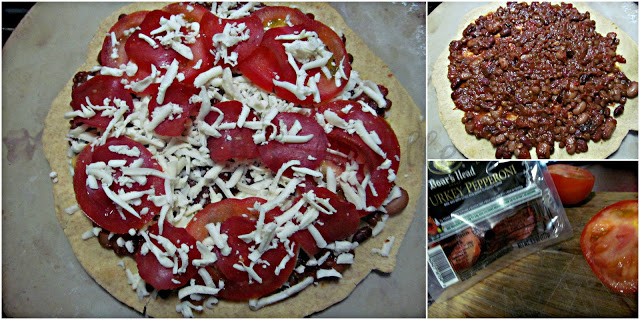 Bake for 5-7 minutes.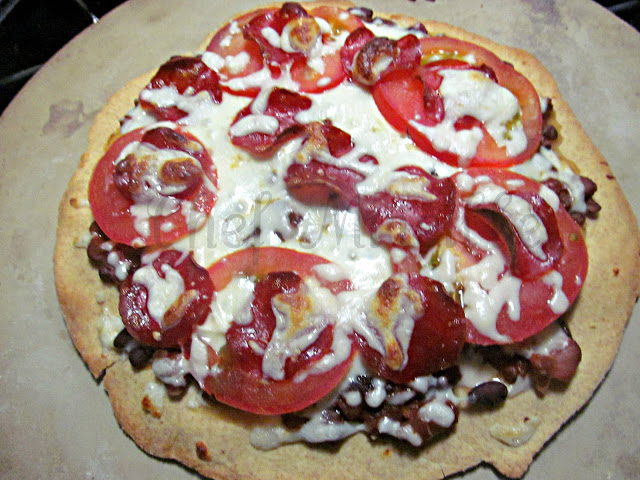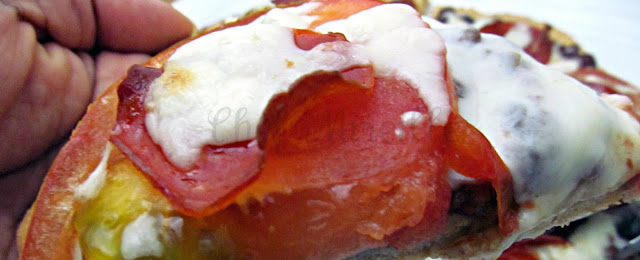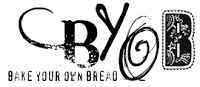 …linking to Bake Your Own Bread
LIKE THIS RECIPE? LEAVE A COMMENT..I LIVE FOR THEM!
Chef Mireille
Like me on FACEBOOK!
Follow me on TWITTER!