Last Updated on June 2, 2015 by Chef Mireille
Flaxseed has many health benefits. In addition to being high in fiber and Omega-3 fatty acids, it has also been proven to help in controlling blood sugar for diabetics. These rolls are a delicious way of including this healthy food in your diet.

Thanks to Priya for providing this recipe for the monthly Tame the Yeast event.
Flaxseed Wheat Rolls
Yield: 9 rolls
Ingredients:
1/2 cup ground flaxseed
1 cup whole wheat flour
2 cups bread flour
2 1//2 teaspoons instant yeast
1 tablespoon sugar
1 teaspoon salt
1 1/2 cups lukewarm milk, 120 – 130 F (I used 2% lowfat)
2 tablespoons olive oil
2 tablespoons milk, for brushing
In the bowl of an electric mixer, combine flaxseed, wheat flour, bread flour, yeast, salt and sugar.
Add olive oil and milk. Mix for a few minutes on low speed until the dough comes together.
Using the dough hook, knead for another 2-3 minutes until the dough is soft and smooth (5-6 minutes if kneading by hand).
Place in a lightly greased bowl and cover with plastic wrap sprayed with non stick spray.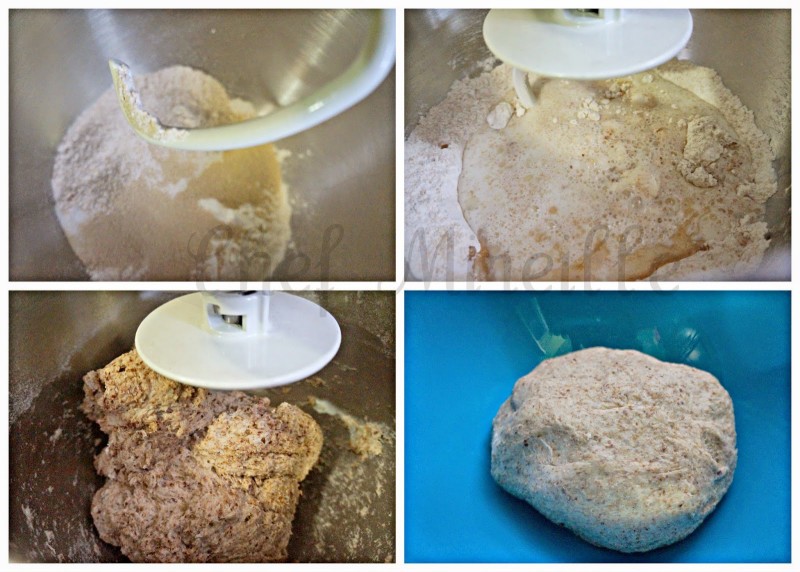 Cover with a kitchen towel and leave to rise for 2 hours, until doubled in volume.
Place dough on a lightly floured board. Knead for a few minutes. Shape into a log and divide into 9 equal sized portions. I used a scale and made each roll 3.4 oz. Roll each portion into a ball.
Place balls in a lightly greased square pan. Cover with a kitchen towel and leave to rise for 45 minutes.
Preheat oven to 350 F.
Gently brush the rolls with milk and bake for 30-35 minutes until golden brown.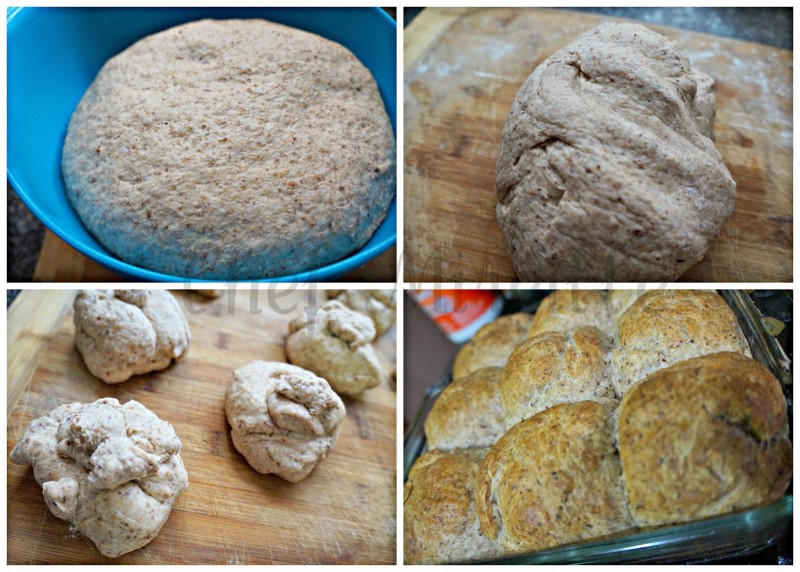 These have a very soft texture and are a perfect accompaniment to any meal.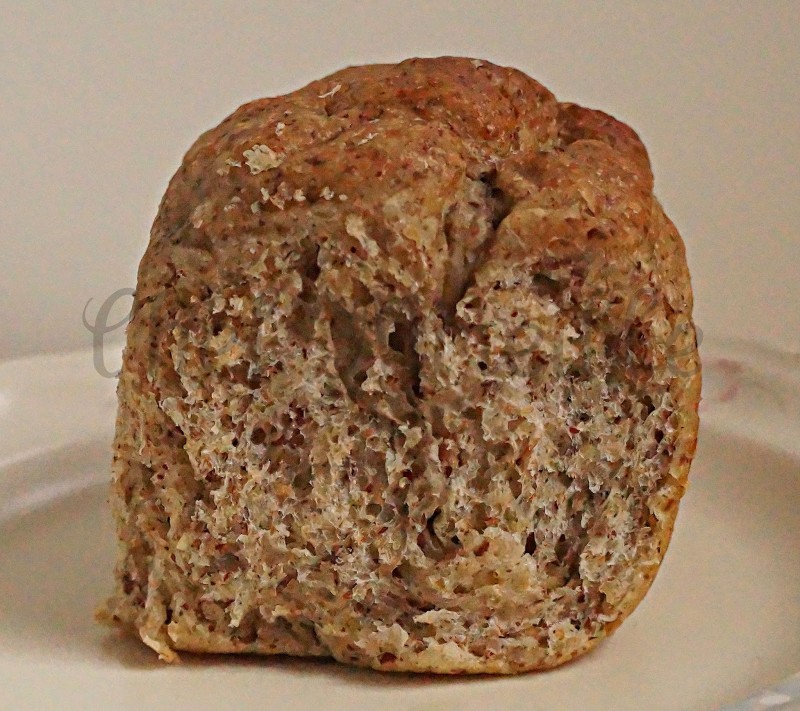 Check out the Blogging Marathon page for the other Blogging Marathoners doing BM# 45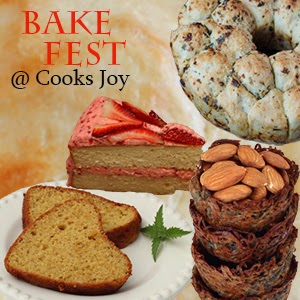 …linking to Bake Fest hosted by Anitha
LIKE THIS RECIPE? LEAVE A COMMENT..I LIVE FOR THEM!
Chef Mireille