Last Updated on June 3, 2015 by Chef Mireille
In August for my first bread basics post, I talked about flour and yeast. Now you know how to select your flour and yeast to get the best rise, what are the other things to consider when getting your bread to rise.
To demonstrate these tips in photos, I used a two loaf recipe for Walnut Wheat Bread I baked, which is yet to be posted.
One is the size of the bowl. It is best to use as small a bowl as possible, but still large enough so there is room when the dough rises. If the bowl is too big, the carbon dioxide that makes the bread rise can dissipate into the air instead of being trapped into the dough to make it rise. When it is a two loaf recipe I use my bowl that is 12″ diameter and 5″ high. For single loaf recipes, I use a 9″ diameter bowl that is 4 1/2″ high.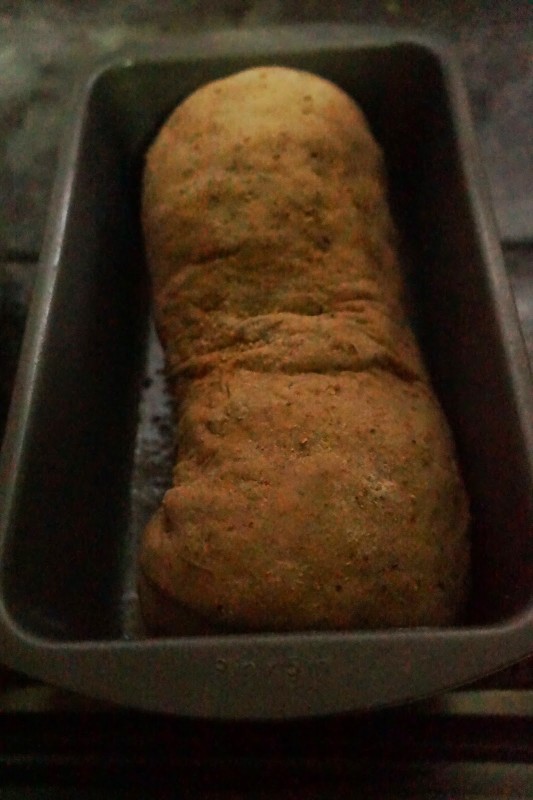 9 inch pan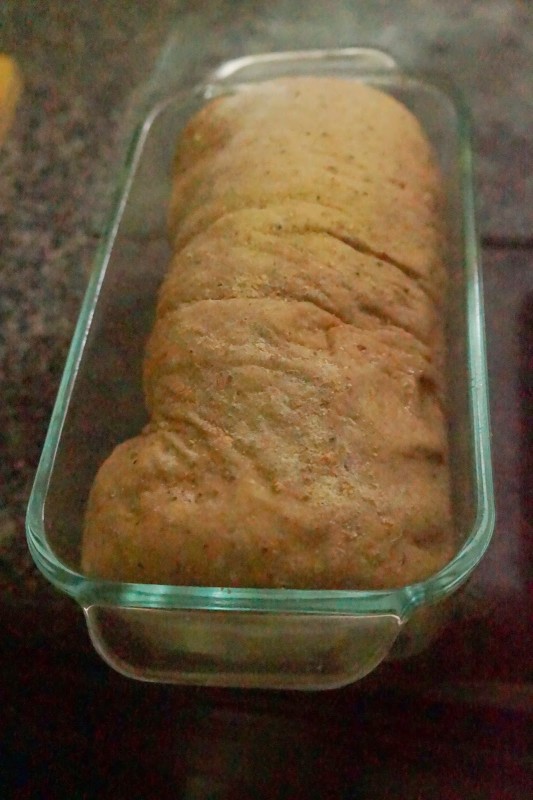 8 inch pan
For the second rising, it is generally placed in the loaf pan. I have one loaf pan that is 8″x 4 1/2″ and then I have several loaf pans which is the standard 9″x 5″. With the 8″ pan, it always rises faster and I get a bread with better height. With the 9″ pan, it takes longer to rise. For this double loaf recipe, I used one of each pan. You can see there is much more extra space in the pan of the 9″pan. I had to let the 9″pan rise for an extra 40 minutes, so that I would get the same height on both loaves.
Secondly, covering the dough is very important for the same reason. I generally spray a piece of plastic wrap with non stick spray. This ensures if the bread rises to the top of the plastic wrap, it won't stick to the plastic. I then place a kitchen towel over the plastic wrapped bowl. This traps the carbon dioxide into the dough as it cannot escape anywhere.

Also to consider is the temperature of the environment where the bread is rising. Most recipes would generally say 80 – 85 F is the optimal temperature for the bread to rise. In summertime, that is easy and the bread can just be left out on the counter. However, in wintertime, you may notice that your bread is taking twice as long to rise. To solve this problem, I put in in the oven, with the oven off, while it is rising. With this method, even in wintertime, the dough takes the same amount of time to rise as in the warm summer temperatures.
If you utilize the tips I shared in Bread Basics 101 and this post, I can guarantee a perfectly baked loaf.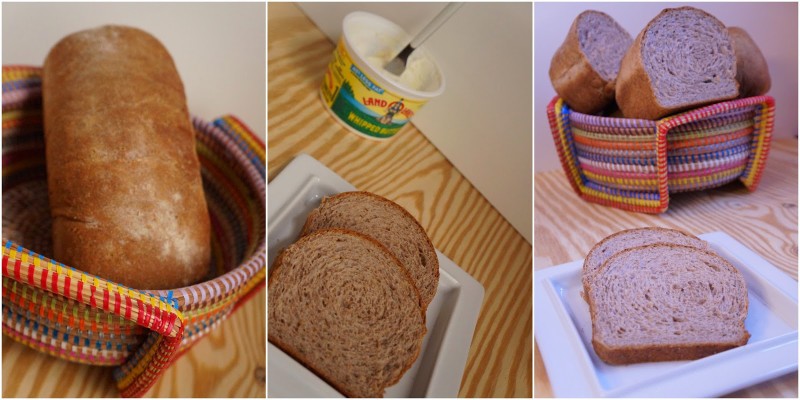 Walnut Whole Wheat Bread
Check out the Blogging Marathon page for the other Blogging Marathoners doing BM# 45
LIKE THIS RECIPE? LEAVE A COMMENT..I LIVE FOR THEM!
Chef Mireille