Last Updated on May 30, 2015 by Chef Mireille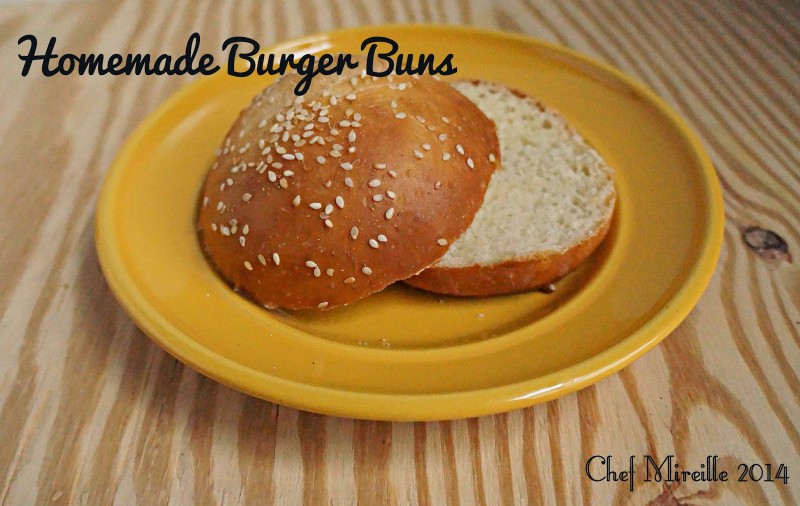 For the last bread post for this week's Tame the Yeast group, I recreated Gayathri's Burger Buns. Her original recipe was a Vegetarian friendly eggless version, but when I finally got around to making these buns last night, I realized I did not have any yogurt that replaces the egg. Therefore, I went with a version that includes egg.
The weather has started to cool and since I don't live in her tropical climate, the bread did take longer to rise. Regardless, these made perfectly soft burger buns.
Burger Buns
(adapted from Gayathri)
Yield: 4 buns
Ingredients:
1 3/4 cups bread flour
1/8 cup sugar
3/4 teaspoon salt
1/2 tablespoon instant yeast
1/3 – 1/2 cup warm water (120 – 130 F)
1 tablespoon butter
1 egg, beaten
1 tablespoon milk
1 tablespoon sesame seeds
Using an electric mixer, combine flour, sugar, salt, yeast, butter, egg and milk in the bowl. With the dough hook attachment, mix it for a few seconds.
Add water a little at a time, until you have a soft dough. Using a Kitchen Aid on speed 2, knead for 4 minutes or by hand, knead for 10 minutes. The dough should be smooth and very soft.
Place in a lightly greased bowl. Cover with plastic wrap that has been sprayed with non stick spray. Cover with a kitchen towel, until doubled in size, about 1 1/2 hours in the cool climate of the northeastern US.
Punch out air. On a lightly floured surface, knead for a few minutes. Divide into 4 equal portions and roll into 4 smooth balls.
Place a piece of parchment paper on a cookie sheet and spray with non stick spray. Place the 4 balls on the cookie sheet and flatten them a bit.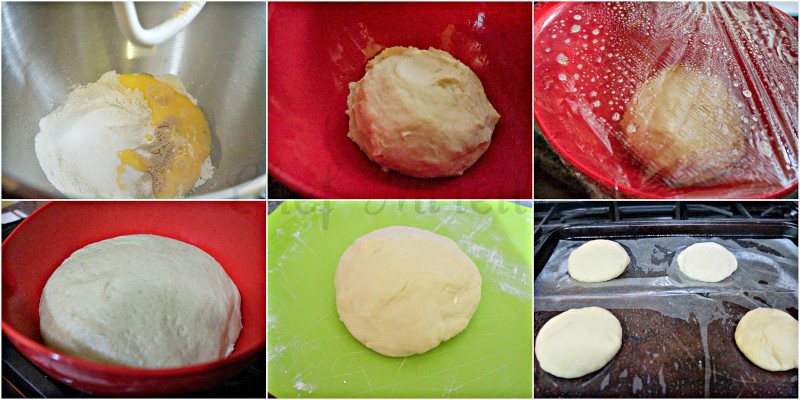 Cover with a kitchen towel until doubled in size, about another 1 1/2 hours.
After an hour, start to preheat the oven to 350 F.
Brush the tops of the buns with milk and sprinkle sesame seeds on top.
Bake for 20-30 minutes, until golden brown.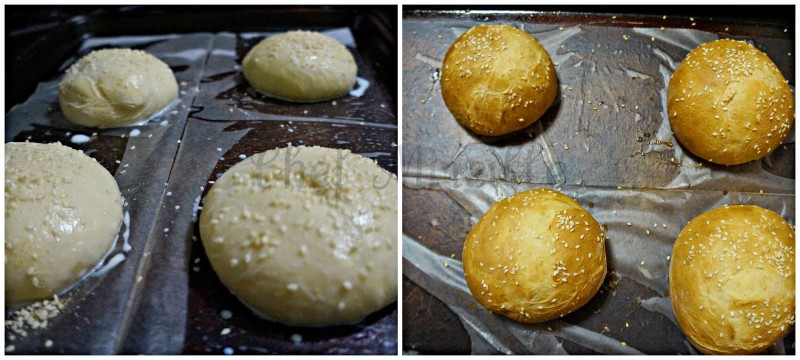 Notes:
If you would like to make these buns pure Vegetarian, replace the egg with 1/4 cup yogurt and a pinch of baking soda.
These burger buns are perfect for any burger or sandwich.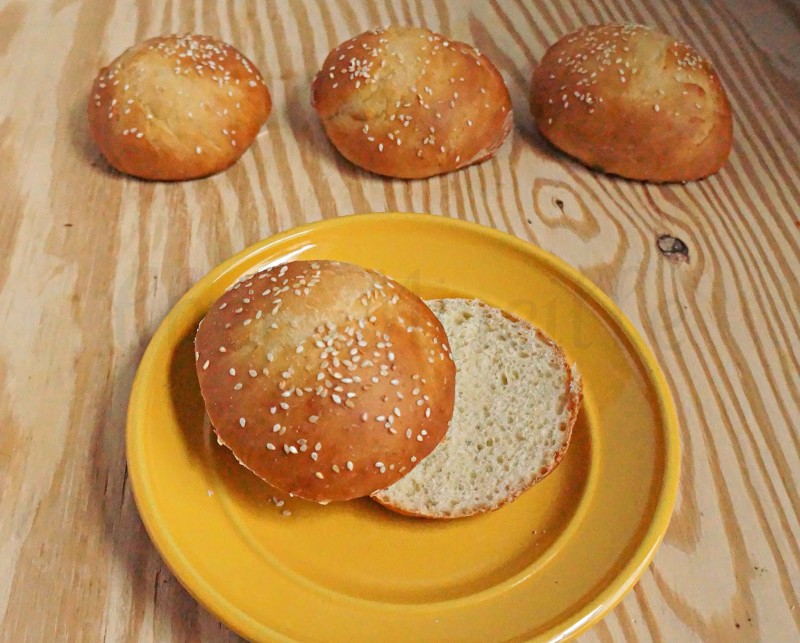 Check out the Blogging Marathon page for the other Blogging Marathoners doing BM# 45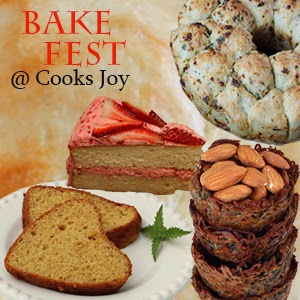 …linking to Bake Fest hosted by Anitha & Yeastspotting
LIKE THIS RECIPE? LEAVE A COMMENT..I LIVE FOR THEM!
Chef Mireille