Last Updated on May 20, 2015 by Chef Mireille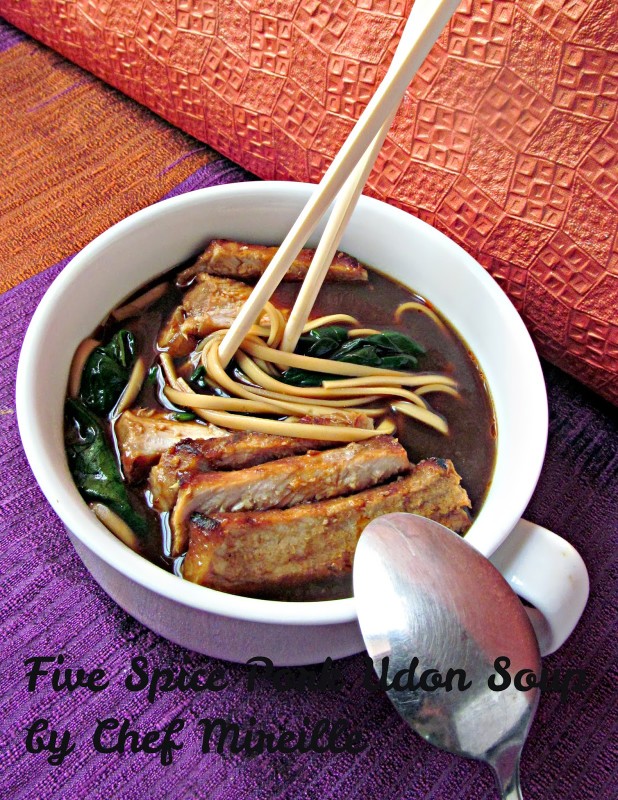 This week's I Heart Cooking Club theme is Asian inspired Donna Hay recipes. Here is a delicious soup to warm you up this winter as we suffer through the polar vortex. I made some minor changes to her recipe here. I mixed and matched Asian cultures by including Udon noodles in this Chinese inspired soup, but there were no rice noodles in the home pantry. Feel free to use rice noodles, as was used in the original recipe.
Five Spice Pork Udon Soup
15 oz boneless pork chops, center cut
2 tablespoons hoisin sauce
1 teaspoon sesame oil
1 tablespoon. ginger, peeled and sliced
1 clove garlic, sliced
1/4 teaspoon five spice powder
12 cilantro stalks
4 1/4 cups chicken stock
2 1/2 teaspoons soy sauce
3 oz. Udon noodles
5 cups baby spinach leaves
1 teaspoon chili oil
salt, to taste
Preheat broiler to medium. Brush hoisin sauce over both sides of the chops. Place in a baking dish and broil for 10 minutes. Flip over and broil another 5 minutes. Raise broiler to high. Flip over again and cook another 5 minutes, so there is some carmelization on top.

Remove from oven and allow to rest for 5 minutes. Slice.
Heat oil. Add ginger, garlic and cilantro. Saute for 2 minutes.
Add five spice powder, cilantro, soy sauce and chicken stock. Bring to a boil and cook for 5 minutes.
Remove ginger, garlic and cilantro. Add Udon noodles and cook another 5 minutes.
Add spinach and cook another 2 minutes. Add salt to taste. (just a pinch)

To serve, divide soup into two bowls. Divide sliced pork between the two bowls. Garnish each serving with 1/2 teaspoon of chili oil.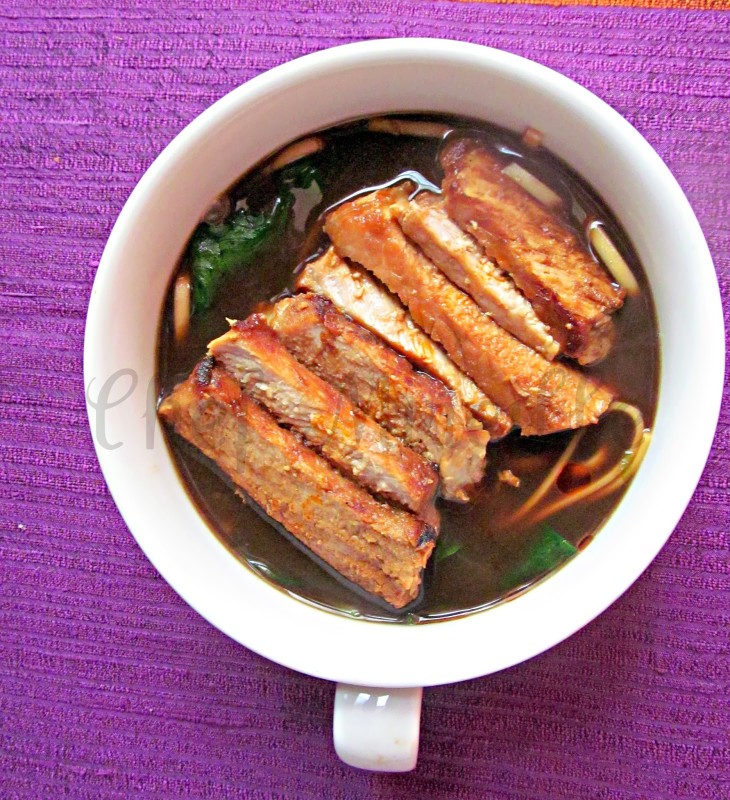 Notes: Different broilers have different temperature gages. Check the meat frequently and cook until just done. Since there is virtually no fat with this cut of meat, it's important that you do not overcook it.There is nothing worse than dry, overcooked pork loin. I used an instant read thermometer and cooked it until it was 140 F. The carryover cooking while the meat rests will finish cook it.
I enjoyed this soup so much. I made it on a day when it was 13 degrees F outside my door. It was warming and had such a great balance of flavors – a little sweetness from the hoisin pork carmelization, saltiness from the soy sauce, freshness from the spinach and smokiness from the five spice.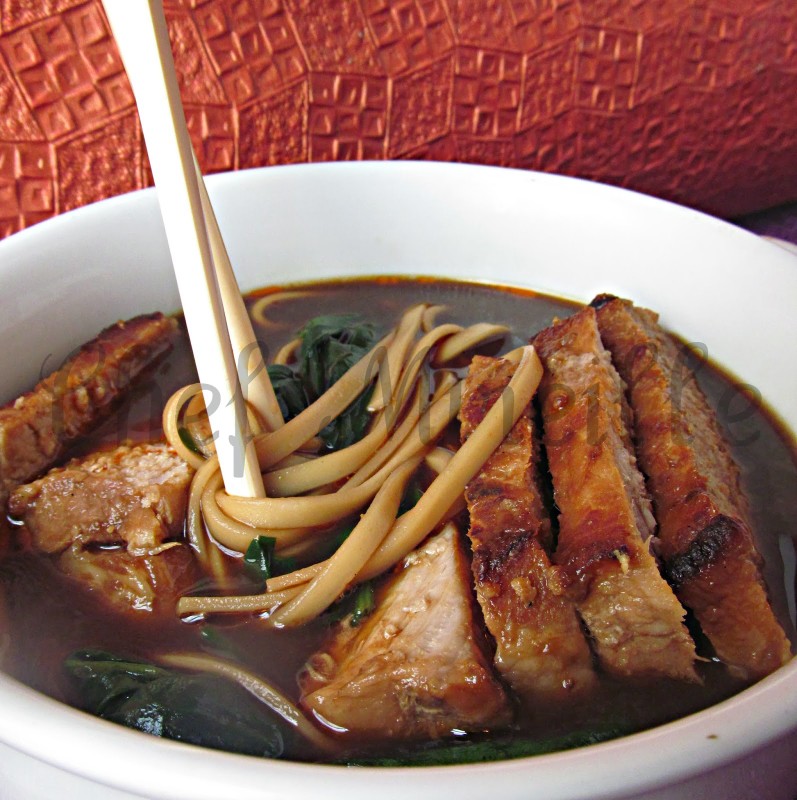 …linking to Souper Sundays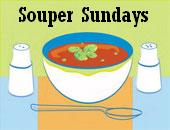 LIKE THIS RECIPE? LEAVE A COMMENT..I LIVE FOR THEM!
Chef Mireille