Last Updated on August 2, 2015 by Chef Mireille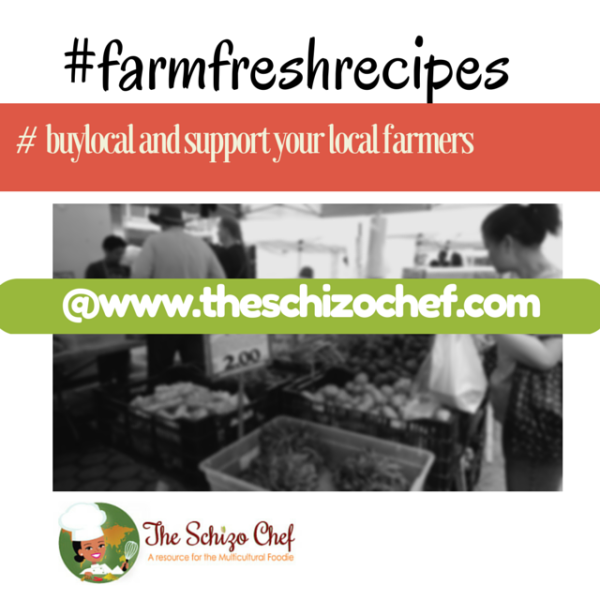 August is #NationalPeachMonth. It's harvest season here in New York, when the public has the opportunity to go to local farms and pick our own produce. Most farms are open from April-November for picking. Now is the time for peaches, tomatoes, green beans and other late summer produce. This blogging event is to promote #eatlocal and support your local farmers. Go to your local UPICK farm or your local farmer's market or whatever direct farmer purchase system you have in the country you reside in. Post any recipe using the product you picked and/or purchased.
I was trying to think of a cool #giveaway to go with the theme of #eatlocal and for anyone who donates $25 to GrowNYC, I will offer FREE advertising on my blog sidebar for 1 month!
Rules:
Link up any recipes posted from August 2-October 2, featuring produce picked at your local farm or purchased at your local farmer's market. No archived recipes. Only new posts will be accepted.
Please detail where you purchased it with a linkback to the farm website (if they have one). At least one photo taken at the farm or where you purchased it is encouraged, although not mandatory.
$25 donations to GrowNYC will receive 30 day FREE advertising on my blog sidebar. Please email me a receipt of your donation or any other proof to chef(at)theschizochef(dot)com.
Provide a linkback to this post here.
Although not mandatory, usage of the logo is appreciated.
Any links not following these rules will be deleted.
Looking forward to all your #FarmFreshRecipes