Last Updated on December 14, 2020 by Chef Mireille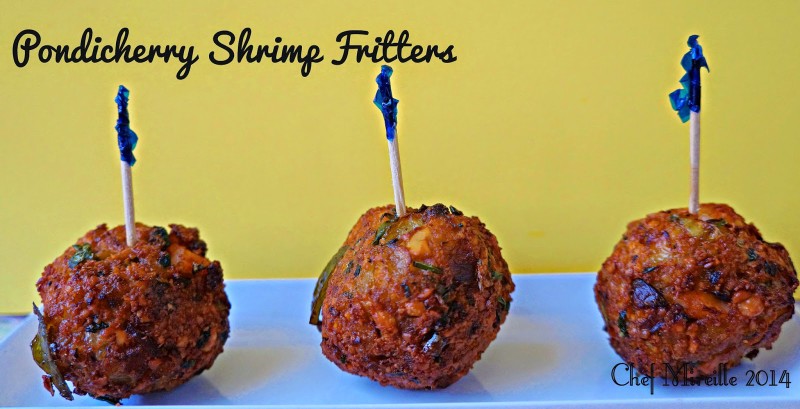 You may wonder how sitting in my apartment in Brooklyn, NY and never having set foot in India how I manage to find all of these recipes. Some were pretty easy to find in the blogosphere, but others like Pondicherry, was a little more challenging. I had never even read about Pondicherry before and was surprised to read that it is a Union Territory that was part of French India. French India – didn't even know that existed before! I am college educated, but that was never covered in our history classes, at least not that I can recall. Located on the southeastern coast of India, Pondicherry remained under the control of France until 1954.
Affectionately known as Pondu, it is located on the southeastern coast of India. It's official languages are Tamil, Telugu, French and English. It is well above the national average in literacy. With beautiful beaches, it's one of the most popular tourist destinations in southern India. Due to its coastal location, seafood is one of the most popular foods eaten.
However, I wasn't sure if the French cuisine in Pondicherry would be Indian influenced or not. Finally, by reading Pondicherry restaurant reviews by both Indians and visiting French tourists, I found out the French cuisine there is quite authentic. In addition to French cuisine, of course their version of Indian cuisines exists also.
Fried patties of vegetables in India go by three different names – pakora, vada and bhaji. I haven't quite figured out what differentiates them. Some are deep fried and some are shallow fried. Here's a shrimp version, a specialty of Pondicherry.
Pondicherry Shrimp Fritters
Yield: 22 fritters
Ingredients:
8 ounces yellow split peas (channa dal), soaked for 4 hours
7 ounces shrimp, chopped
2 onions, finely chopped
4 green chiles, finely chopped
1 tablespoon ginger, grated
5 cloves garlic, finely chopped
8 curry leaves, torn
2 tablespoon cilantro, finely chopped
salt, to taste
oil, for frying
Grind soaked peas to a fine powder. Mix with all of the other ingredients, except the oil.
Heat enough oil for deep frying. Using a scoop, form into balls.
Drop the balls into the hot oil for each fritter. Fry until golden brown.
Drain on paper towels.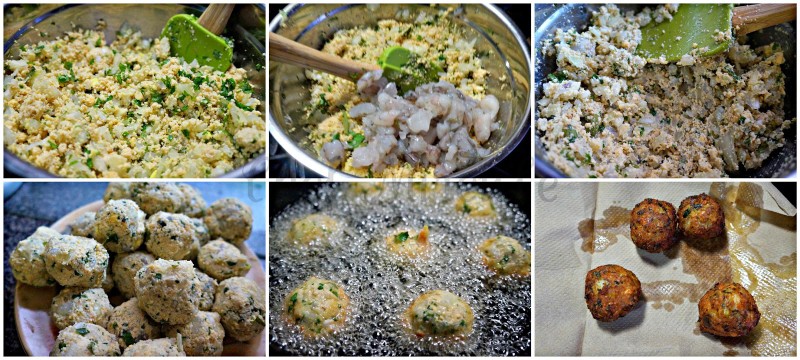 Serve with your favorite chutney.
Notes: the original version said to flatten more into pattie shapes, but I re-read that part after these were done. I think these balls make them easier to grab at a party anyway.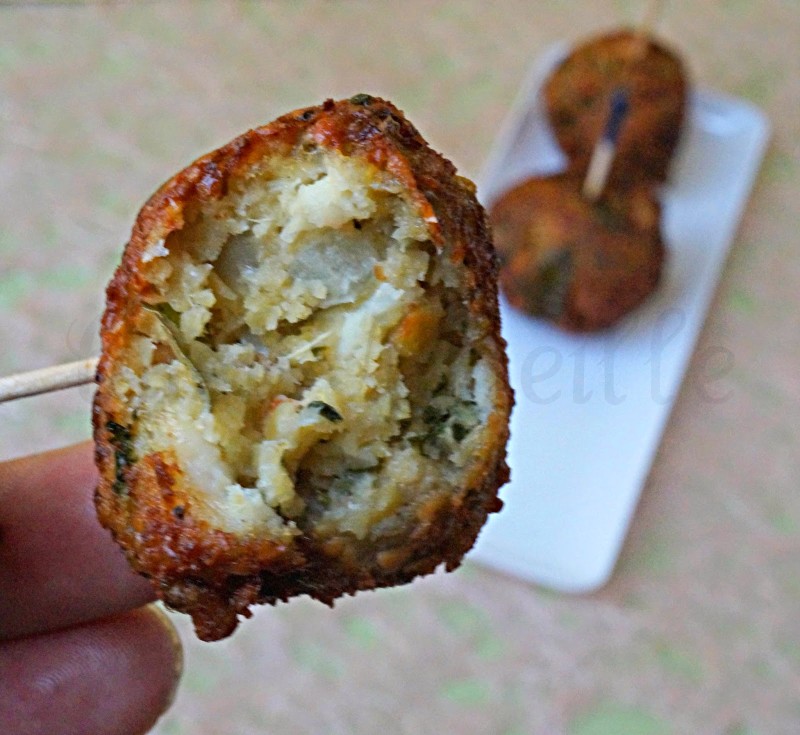 I'm a seafood fanatic – and these were so addictive – just beyond delicious – the perfect party food!!! I mixed up a combination that I often have with Chinese wontons of soy sauce and sweet chili sauce and they tasted fabulous with it, eventhough they would probably be having it with chutney in Pondicherry.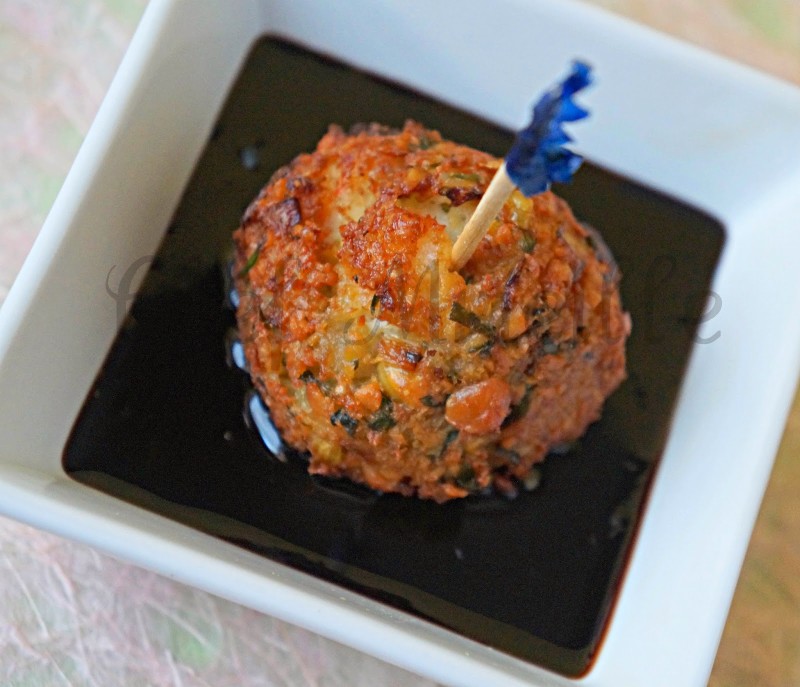 Do you know anyone else who likes learning about international food, culture, history and travel? Bring them over here to join the party! Don't forget to use those share buttons!
Start Here to find out how the Schizo Chef can help you with your cooking, travel and other needs!
If you like this recipe, PLEASE LEAVE A COMMENT & SUBSCRIBE!