Last Updated on May 23, 2015 by Chef Mireille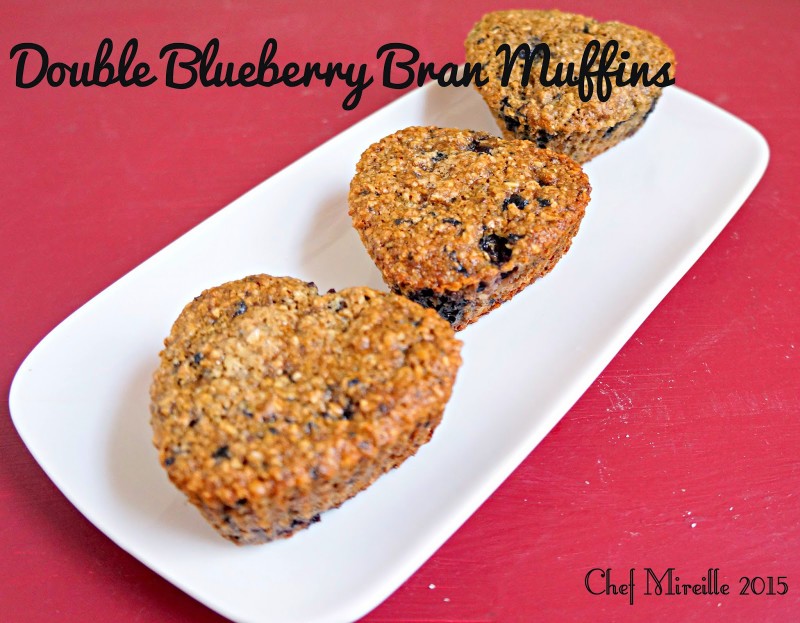 This recipe was inspired from one I saw in my muffin book bible, a book with 750 muffin recipes. However, I made a number of changes including the switch from all purpose flour to whole wheat pastry flour. This is a low sugar high fiber muffin that can be enjoyed just as easily for breakfast as a healthy sweet treat.
Using both blueberry puree and whole blueberries, you really get double the blueberry flavor in these!
Double Blueberry Bran Muffins
Yield: 24 mini muffins
Ingredients:
1 1/2 cups oat bran
1 cup wheat bran
1 cup whole wheat pastry flour
1/2 cup ground flaxseed
1 tablespoon baking powder
1 teaspoon baking soda
1/2 teaspoon salt
1 cup buttermilk
1/2 cup oil
2 eggs
1 cup sugar + 1 tablespoon
2 cups blueberries
Preheat oven to 375 F. Spray silicone muffin cups with non stick spray or use liners in a muffin tin.
In a large bowl, combine bran, flour, flaxseed, baking powder, baking soda, sugar and salt.
In a blender, combine 1 cup of the blueberries, buttermilk, oil and eggs. Puree well.
Add blueberry puree to dry ingredients. Mix well to combine. Add remaining blueberries and stir to combine.
Fill muffin cups 3/4 full. Sprinkle remaining sugar on top of the muffins.
Bake for 30-35 minutes until toothpick inserted comes out clean.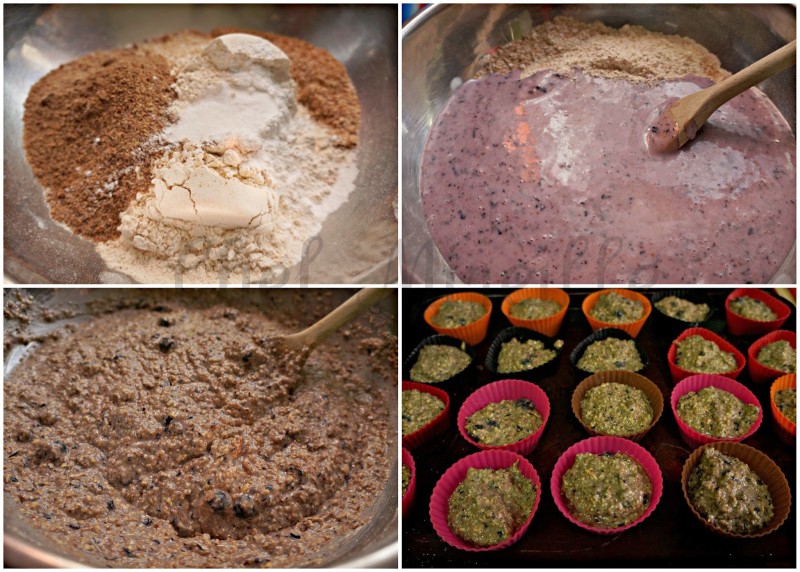 Cool before removing from muffin cups.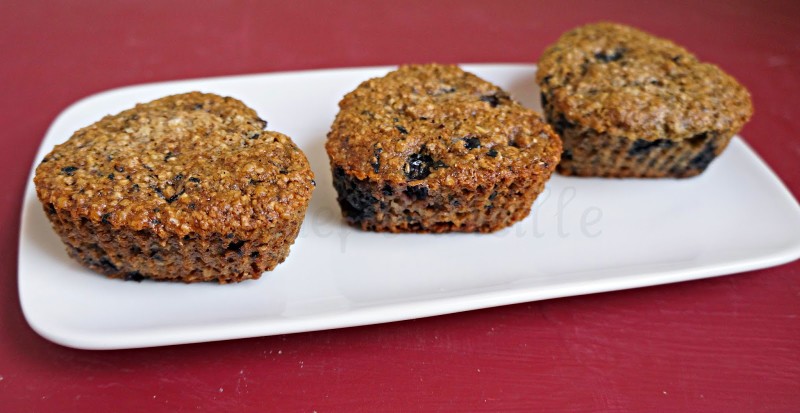 Enjoy these wholesome muffins for breakfast – much healthier than a pop tart!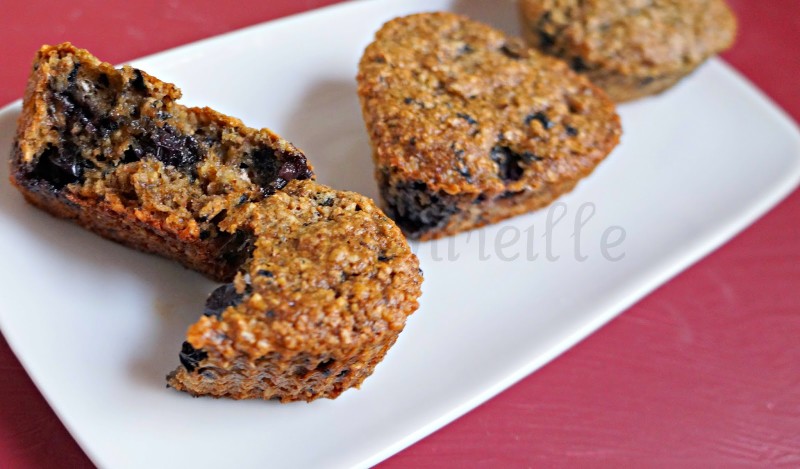 I saved a few for myself, but gave the rest of the muffins to my Mom to share with her office and they were a huge hit so these are great to bring to an office breakfast meeting!
This post is for the CC Challenge of the month
…linking to Come Join Us for Breakfast
LIKE THIS RECIPE? LEAVE A COMMENT..I LIVE FOR THEM!
Chef Mireille