Last Updated on June 2, 2015 by Chef Mireille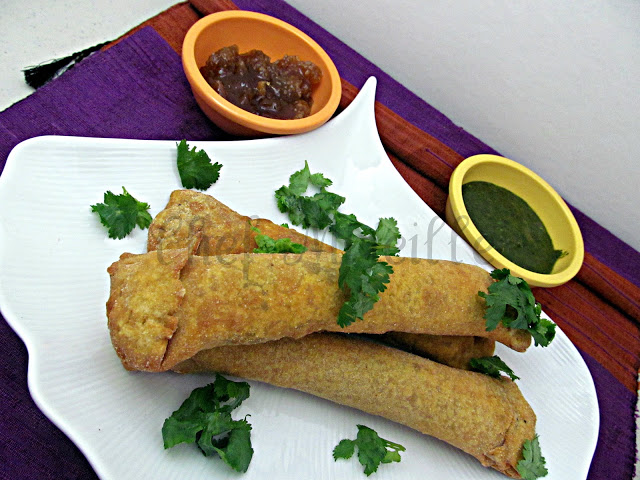 For this month's Indian Cooking Challenge, Srivalli gave us free reign, allowing us to do any recipe from previous challenges that we have not yet attempted. Since I have only been a member of the ICC group for 2 months, I had many different recipes to choose from since they have been going strong for 3 years.
I have been cooking a lot of sweets lately. Eventhough I have been giving them away whenever I get any visitors or go see anybody, my cookie jar is still full and I have muffins galore. I knew I definitely wanted to do something savory. After looking through the recipes, I decided on Pudachi Wadi from the Indian state of Maharashtra. The photos looked so good and it included some of my favorite ingredients like tamarind, coconut and cilantro. I was a little worried about rolling out the dough because my recent roti attempts end up all types of unusual shapes. However, I am never one to back down from a challenge so I just prayed they would come out alright as I had left this to the last moment, so would not have time to try another recipe, if this one failed for me.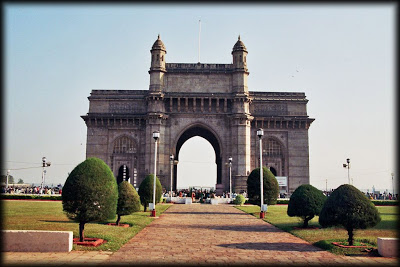 Gateway of India, Mumbai
Maharashtra is the second most populous state of India, located on the southwestern coast, just above Goa & Andhra Pradesh. It is home to Mumbai (formerly Bombay), the wealthiest city of India and home to Bollywood, the largest movie industry in the world. Marathi is the state language. Eventhough you may have never heard of Maharashtra, I think everyone has heard of Mumbai if not for the beautiful city it is & because of Bollywood popularity, then for the unfortunate terrorist attacks that have occurred on this city.
Now to happier thoughts of delicious food…
Pudachi Wadi
Ingredients:
Dough
1 cup chickpea flour/besan
1 cup chappati flour (substitute whole wheat flour if chappati is unavailable)
1/2 teaspoon red chile powder (cayenne)
1/2 teaspoon ground turmeric
3 teaspoons hot oil (warmed up in microwave for 20 seconds)
1 teaspoon salt
Filling
2 cups cilantro leaves, firmly packed
1 teaspoon oil
3/4 cups grated coconut
2 teaspoons poppy seeds
2 teaspoons ginger garlic paste
1 teaspoon green chili sauce
juice of 1/2 lemon
1/2 teaspoon salt
Paste
1 teaspoon garam masala
2 teaspoon oils
2 teaspoons tamarind pulp
Mix all of the dough ingredients with enough water to make a stiff dough (approximately 1/2 cup of water). Let dough rest for 1/2 hour.

Now let's make the filling. Heat oil in a nonstick pan. Add the ginger garlic paste and chili sauce and fry for 1 minute.
Add the coconut, poppy seeds and salt, stirring constantly to prevent the coconut from burning for 1 minute. Now add the cilantro and cook for 2 minutes, stirring constantly, until cilantro wilts.
Add lemon juice and stir to combine. Allow to cool.

To make the paste, combine all the paste ingredients and mix well.
Heat enough oil for deep frying in wok or deep pot to 350 F.
On a lightly floured surface, take a ping pong sized ball of dough and roll out to a 6 inch round.
Spread a little of the paste on the rolled out dough and then sprinkle a little of the filling towards one end.
Put a little water around the perimeter of the dough to help seal the dough.
Now roll up and then pinch the ends to seal, dabbing with more water, as necessary, to seal.

Place in hot oil and fry until golden brown on all sides, about 1 minute.
Drain immediately and serve with your favorite chutney.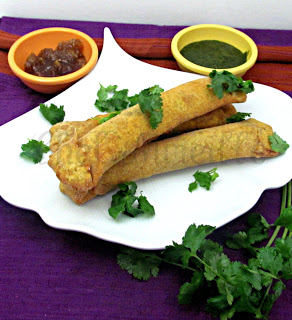 It tasted fabulous with the sweet mango chutney.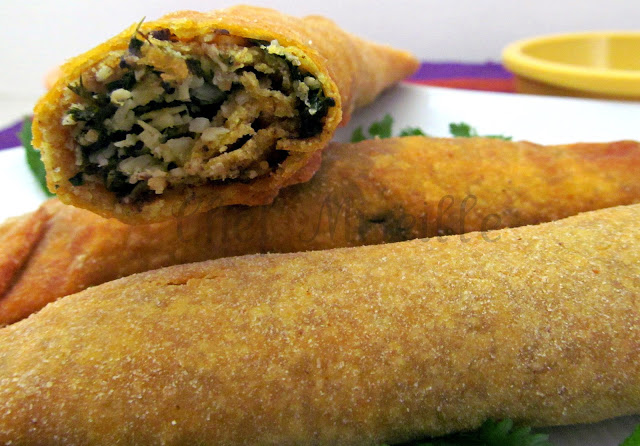 Here's a quick guide to a few Indian markets where you will be able to get all of the specialty ingredients you may not be able to find at your local market:
Kalustyans, 123 Lexington Avenue, NYC (they also have an online store, so you can order from them, even if you are not in NY)
Patel Brothers has several locations throughout the United States and you can also order online here.
These yummy treats are being served up for What's With My Cuppa and go perfect with a cup of tea!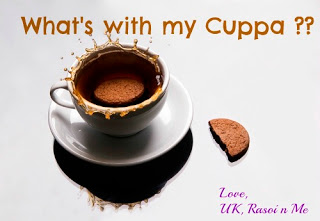 LIKE THIS RECIPE? LEAVE A COMMENT..I LIVE FOR THEM!
Chef Mireille
Like me on FACEBOOK!
Follow me on TWITTER!
Sign up for our updates!
Subscribe to get our latest content by email and get your FREE Pantry Cheat Sheet - Learn the basics to cook any International cuisine!