Last Updated on May 20, 2015 by Chef Mireille
This month, I am hosting Priya's Cooking With Seeds. This event has been going strong for four years so it was difficult to come up with a theme that wasn't already done. Finally, I decided on red lentils, also known as Masoor Dal. Red Lentils are a mild lentil which is very versatile and is used extensively in Middle Eastern cuisines as well as its use in Indian cuisine. Due to its mild flavor, it is also adaptable to sweets.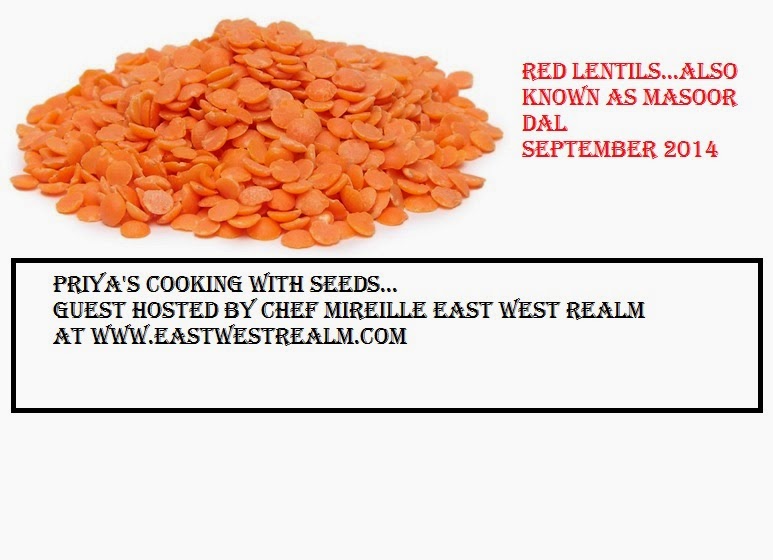 Rules for the Event:
Link up any post between September 1 and September 30, 2014.
Archived posts are accepted as long as it is updated with linkbacks and logo's.
Include the logo on your post.
Both Vegetarian and non-Vegetarian posts are accepted.
Tweet your posts to @globaltastes and I'll retweet it!
LIKE THIS RECIPE? LEAVE A COMMENT..I LIVE FOR THEM!
Chef Mireille