Last Updated on April 10, 2018 by Chef Mireille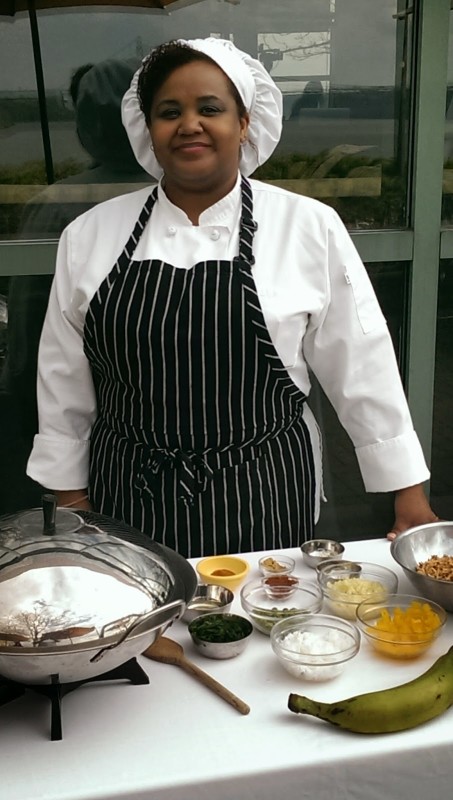 Last Friday, I was honored to be able to cook for a fabulous event for the Beth-Hark Christian Counseling Center, which provides many community services to the Harlem community.
Guiltless Gourmet for a Healthy Harlem was focused on healthful, nutritious meals to combat the high occurrence of diabetes, hypertension and high blood pressure in the Harlem community. It is often challenging to find fresh produce and myself and 2 other guest chefs were able to demonstrate healthy recipes as an alternative to processed foods.
The recipe I demonstrated is for a Green Plantain Saute as an alternative to white rice, which has no health benefits whatsoever. White rice converts into sugar in your body so that when you are eat a 1/2 cup of white rice, you are basically eating sugar.
Before we get to the recipe, I want to also give you a heads up about another charity event I will be cooking for on Saturday. Many of you may remember the devastating typhoon that occurred last November in the Phillipines, which resulted in many orphaned children. All the proceeds will be going to SOS Children's Villages in Cebu, the Phillipines. I guarantee you will have a fun time and enjoy some delicious food for just an $18 ticket. There is still time to RSVP here.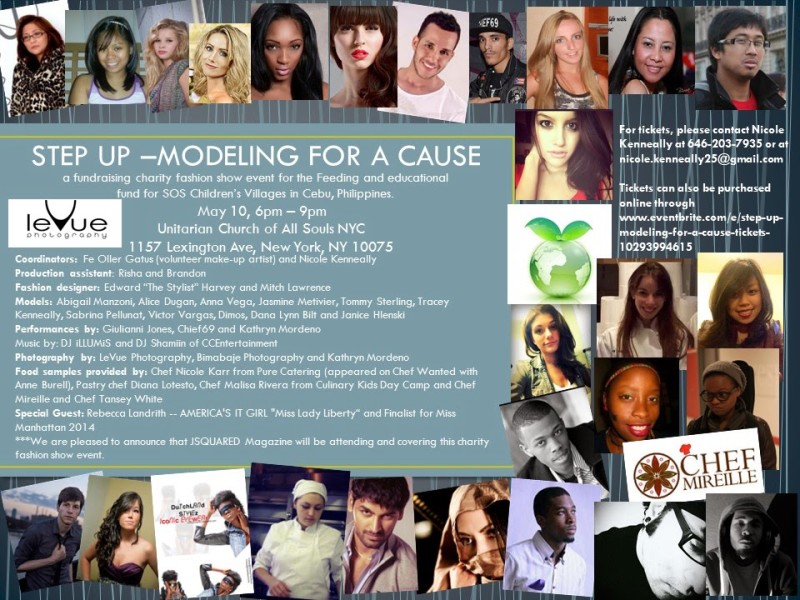 Now here's the recipe I demonstrated for a Healthy Harlem:
Green Plantain Saute
Ingredients:
2 plantains
2 tablespoons olive oil
1 onion, chopped
1 bell pepper, chopped
1 tablespoon ginger, grated
1 garlic clove, finely chopped
½ teaspoon dried cumin
½ teaspoon paprika
¼ teaspoon cayenne pepper (or more, to taste)
¼ cup frozen green peas, defrosted
2 tablespoons grated coconut (optional)
¼ cup parsley or cilantro, finely chopped
Salt, to taste
Slice green plantains in half. Bring a pot of water to the boil. Add
plantain halves and cook for 8 minutes. Immediately run cold water over them to
cool them immediately and stop the cooking process. They should only be partially cooked. As soon as they are cool
enough to handle, grate them.
In a large skillet or wok, heat the oil.
Add onion, bell pepper, garlic and ginger. Saute for about 1
minute until softened.
Add grated plantain with peas, cumin, paprika, cayenne and
salt. Stir fry for 2-3 minutes. If the
plantain is sticking to the pan, you can add a tablespoon of water.
Add coconut, if using and parsley or cilantro and stir to
combine.
Notes: You can also add some steamed or roasted chicken and make this a one pot meal.
*Once the photographers release their photos, I should be able to provide a photo of the finished dish.*
LIKE THIS RECIPE? LEAVE A COMMENT..I LIVE FOR THEM!
Chef Mireille