Last Updated on June 3, 2015 by Chef Mireille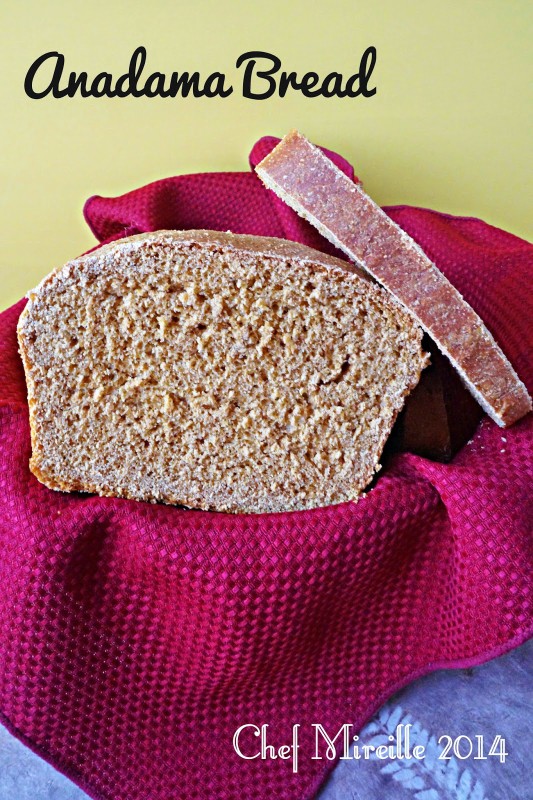 Anadama Bread is a cornmeal & molasses bread that has its roots in classic Americana. There are several different stories about how this bread came about, all centered around a housewife named Ana and ending with her husband saying "Ana, damn her". Hence, the bread being named Anadama.
I have been baking yeast breads for many years and I have my preferred style of baking breads. I hate working with starters. I always have problems with them rising. I prefer to proof the yeast to make sure it is still active. When going on a search for this classic American bread, there was a lot of variation in the methodology for this bread. I have enough experience in baking breads that I was confident by tweaking little bits from different recipes, I could come up with a version that fit my bread baking preferences. I used these three recipes to create this one that worked great for me:
King Arthur Flour
A Taste of History
Brown Eyed Baker
Be prepared to spend a lot of time waiting for this bread to rise. Due to the cornmeal content, which does not produce gluten, the bread will take longer to rise than flour based breads, even with the use of bread flour. This bread will take about 4-4 1/2 hours to make, but the flavor is so worth the effort. Make this bread on a day when you are doing all the other household chores. During the first rising, you can get the laundry done. During the second rising, you can clean the rest of the house. This is a delicious way to make double use of your time.
Anadama Bread
Ingredients:
3/4 cup yellow cornmeal
1 1/2 teaspoons salt
1 1/2 cup warm water (110 – 120 F)
1/2 teaspoon sugar
1/4 cup molasses
1/4 cup powdered milk
2 cups bread flour (or all purpose flour)
1 1/4 cup whole wheat flour
2 1/2 teaspoons dry active yeast
Combine cornmeal with 3/4 cup of the water. Stir to combine and leave for at least 6 hours or overnight at room temperature.
In a small bowl, combine remaining water and sugar. Sprinkle yeast on top. Give it a quick whisk. Leave to rest for 5-10 minutes, until foamy.
Using the paddle attachment of an electric mixer, combine soaked cornmeal, dry milk and salt. Mix to combine. Add molasses and proofed yeast. Mix well.
Using the dough hook attachment, add flour, one cup at a time. Knead until you have a soft and a little stiff dough.
Place in a lightly greased bowl. Cover with plastic wrap and a kitchen towel. Let is rest for 2 hours, until doubled in size.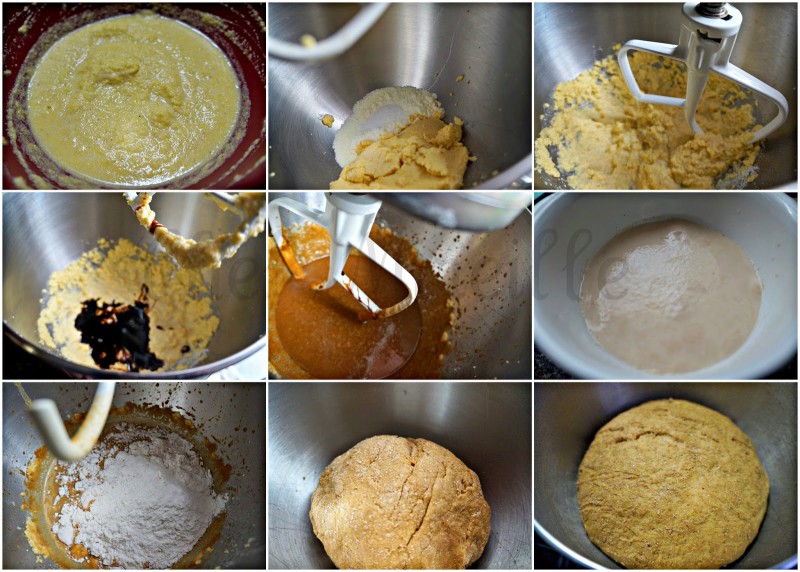 Punch out air. Shape into an 8″ log.
Spray a loaf pan with non stick spray and sprinkle with a little cornmeal.
Place log into loaf pan. Leave to rise for another 1-1 1/2 hours, until the dough starts to rise above the rim of the pan.

Preheat oven to 350 F.
Bake for 30 – 40 minutes.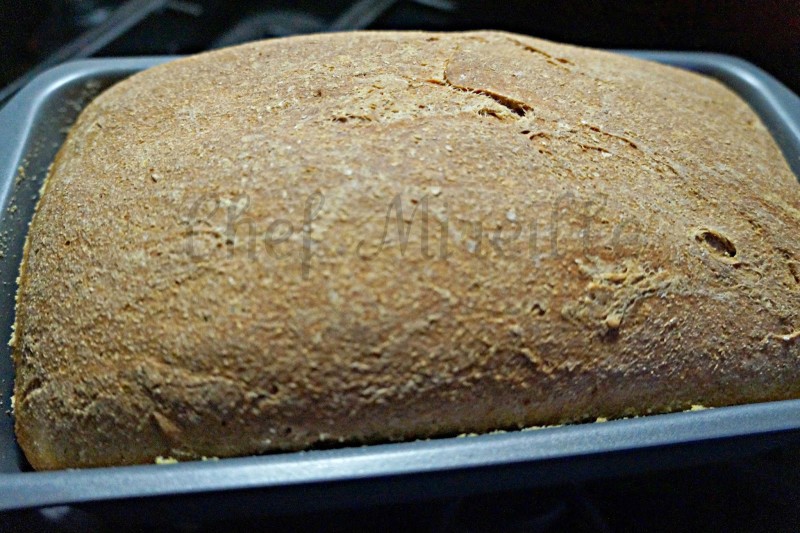 Let cool completely before slicing.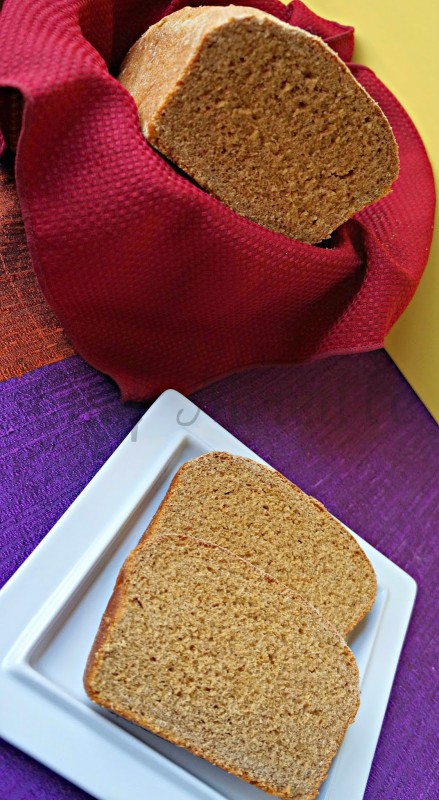 This bread has a very soft texture. It is very wholesome, high in fiber and filling.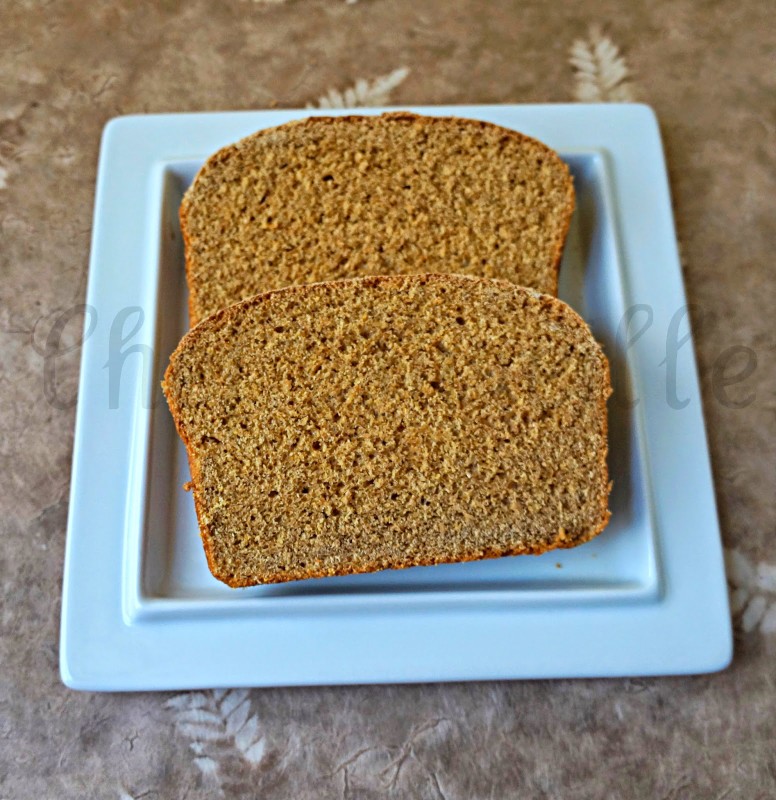 …linking to Yeastspotting, Come Join Us for Breakfast & FFF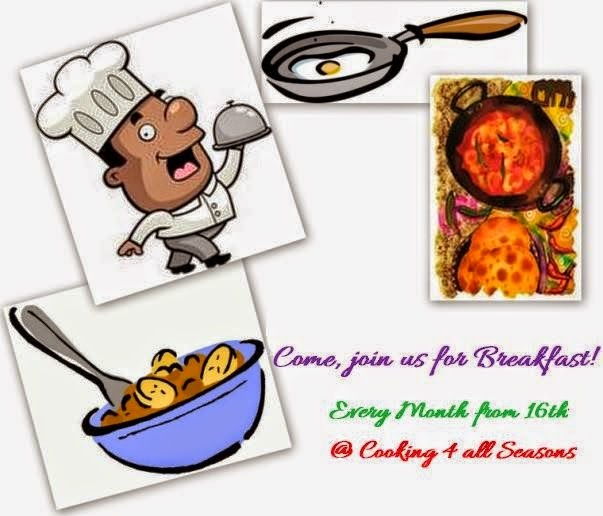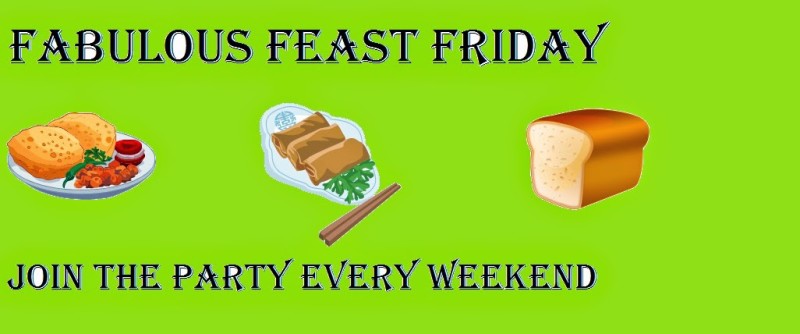 Check out the Blogging Marathon page for the other Blogging Marathoners doing BM# 40
LIKE THIS RECIPE? LEAVE A COMMENT..I LIVE FOR THEM!
Chef Mireille