Last Updated on June 2, 2015 by Chef Mireille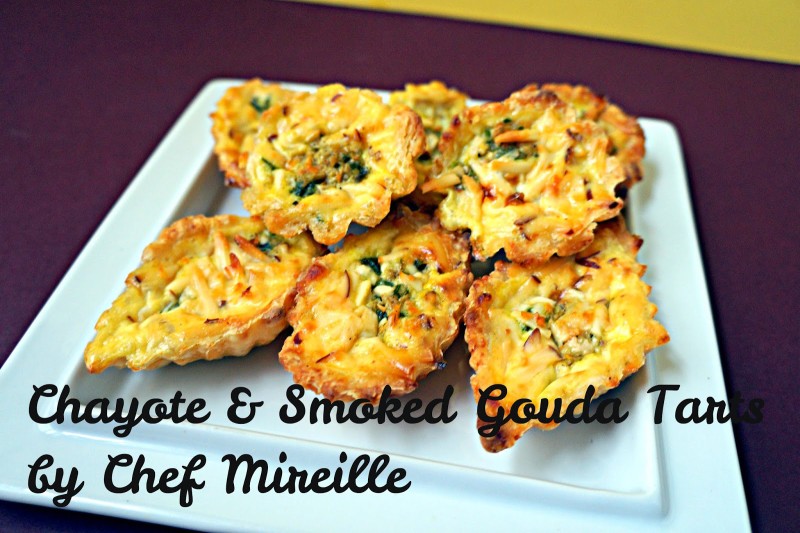 It's time for the Avid Baker's Challenge again. In this King Arthur recipe, Hi Maize Natural Fiber is used. After doing some research, I learned that it is a high protein flour substitute usually made from peas and beans. Since I do a lot of Indian cooking, chickpea flour/besan is a staple pantry item in my house. I decided this would be a good substitute.
I hope you like my adaptation of the King Arthur Recipe.
Chayote Carrot Tarts with Smoked Gouda
Yield: 30 mini tarts
Dough Ingredients:
1 cup butter, diced
2 cups all purpose flour
1/2 cup chickpea flour
1/2 cup Pecorino Romano cheese, powdered (powder cheese using coffee/spice grinder)
1/2 teaspoon salt
1/2 teaspoon paprika
1/8 teaspoon cayenne pepper
3/4 cup cheddar cheese, grated
1/2 – 3/4 cup cold water
Filling Ingredients:
2 tablespoons butter
1 chayote, grated
2 scallions, chopped
1 carrot, grated
3 eggs
3/4 cup milk
1/2 teaspoon salt
1/4 teaspoon black pepper
1/4 teaspoon dried oregano
2 tablespoons finely chopped cilantro
1/2 cup smoked gouda, grated
Combine flours, salt, Pecorino Romano and spices in a large bowl. Using a pastry blender, cut the butter into the flour until it resembles small peas. Add cheddar cheese and water, a little at a time, until the dough comes together.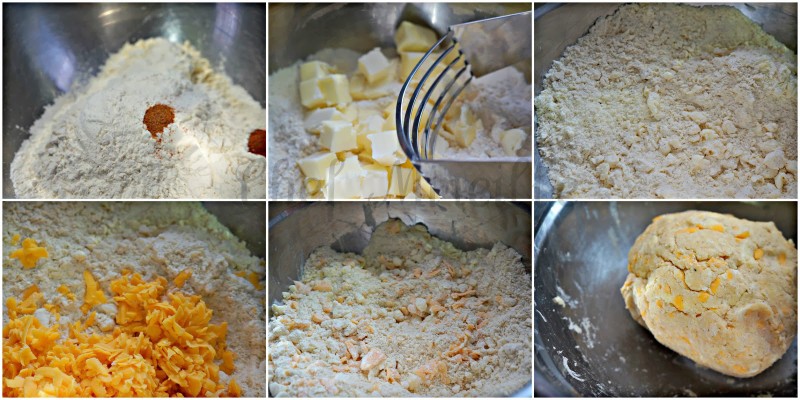 Divide dough in half and wrap each half, separately, in plastic wrap. Place one half in the freezer for a later use. Chill the other half in the refrigerator for 30 minutes.
In a skillet, melt butter, Add scallions and saute until softened, about 1 minute. Add carrots and chayote. Saute until the vegetables are very soft, about 5 minutes. Add salt, pepper, cilantro and oregano and cook for another 1 minute.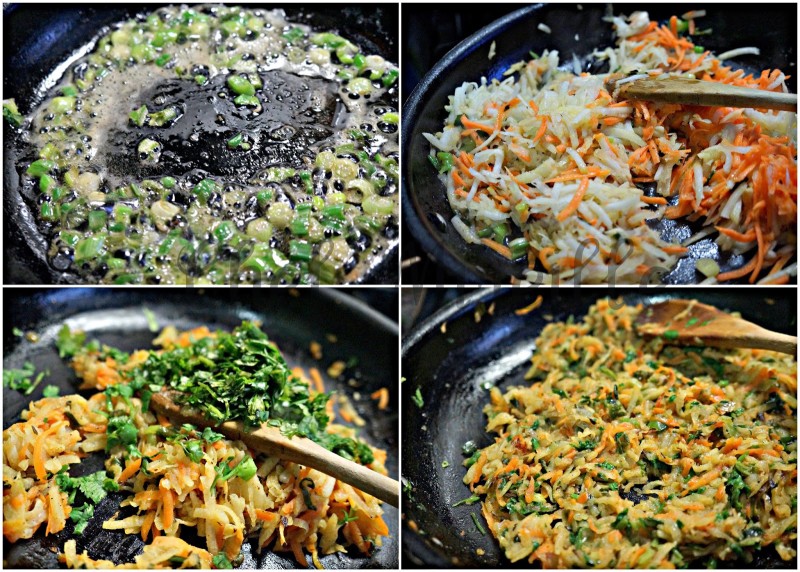 In a small bowl, whisk together the eggs and milk with a generous pinch of salt and black pepper.
Preheat oven to 400 F.
On a floured board, roll out half the dough until very thin, about 1/4″ thick. Dust flour on the top. Divide into squares and press each square into a mini tart mold. Add a teaspoon of the filling a little of the smoked gouda.
Fill the tart mold with the egg-milk mixture. The easiest way to do this is to pour the egg-milk mixture into a squeeze bottle. Repeat until all the filling is used.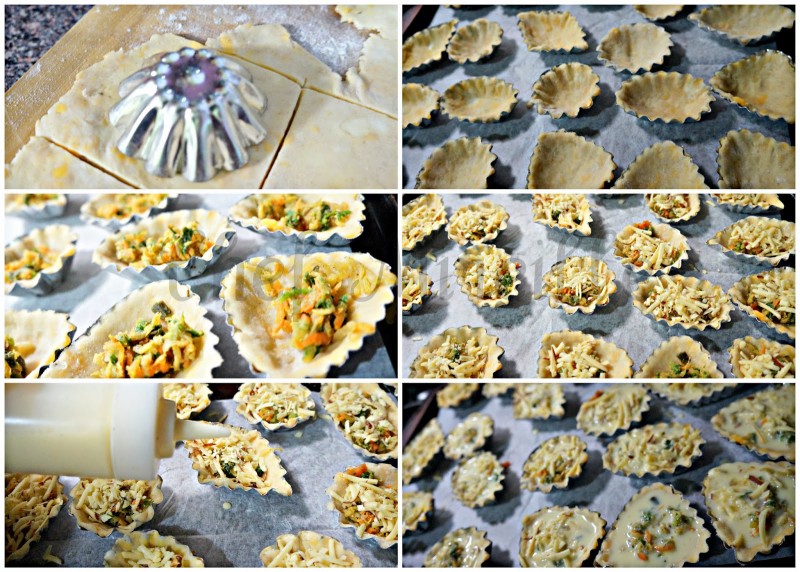 Place tart shells on a cookie sheet and bake for 20 minutes.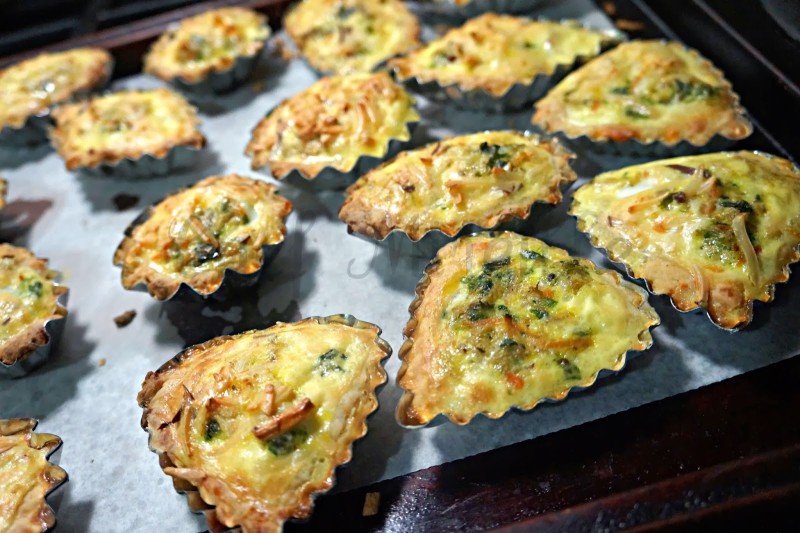 I was so happy I finally got a chance to use my mini tart molds which I've had for a few years. These are way better than those mini-quiches we all buy from Costco!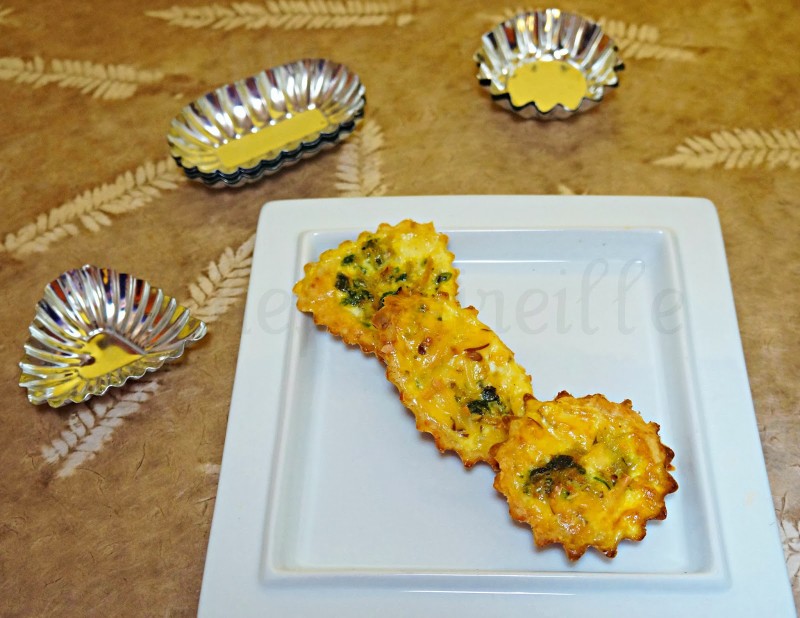 The perfect party food!
…linking to Hearth & Soul Blog Hop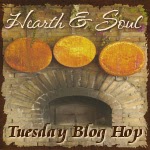 LIKE THIS RECIPE? LEAVE A COMMENT..I LIVE FOR THEM!
Chef Mireille