Last Updated on May 20, 2015 by Chef Mireille
It's February 1st and this is Black History Month. For those of you in other countries who might not know about this month, it is celebrated in Canada and the United States every February and in the UK, it is celebrated in October.
Black History week, known then as Negro History week was first celebrated in 1926. The purpose of this was to celebrate important people of African heritage who were rarely, if ever, discussed in any history book. The holiday was usually only celebrated by black educators and in black majority universities. When the United States celebrated its bicentennial in 1976, February was officially recognized as Black History Month. President Ford at the time urged Americans to "seize the opportunity to honor the too-often neglected accomplishments of black Americans in every area of endeavor throughout our history." The UK first celebrated it in 1987 and Canada has been celebrating the month since 1995.
If you'd like to read up on some individuals who have made contributions to our society in many arenas as Civil Rights Leaders, Entertainers, Writers and more, here are a few you might want to google. Being half Haitian, I had to include Toussaint Louverture in there. One of the things Haitians are most proud of is that we were the first independent black country in the world in 1804.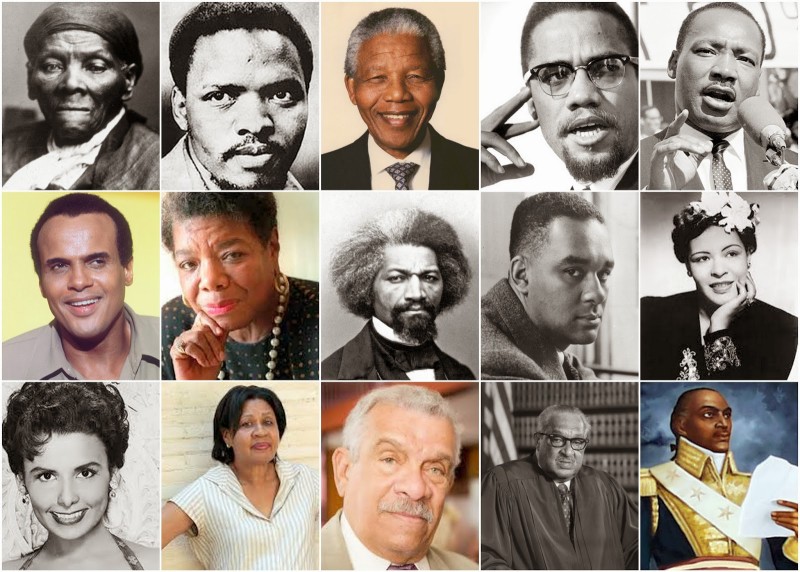 left to right starting at top:
Harriet Tubman, Steven Biko, Nelson Mandela, Malcom X, Martin Luther King Jr.
Harry Belafonte Jr., Maya Angelou, Frederick Douglas, Richard Wright, Billie Holiday
Lena Horne, Jamaica Kincaid, Derek Walcot, Thurgood Marshall, Toussaint Louverture
To celebrate this month, I am inviting food bloggers across the globe to celebrate recipes across the African diaspora. Recipes should be of African origin. Many countries have African populations that are descendants from slaves. However, the majority population is not African. Therefore, if you are presenting a recipe from Brazil, it should be a recipe from the Bahia people (the African descendants who live on the Eastern coast).
Recipes will be accepted with origins from:
Africa
the Caribbean
Afro populations of South/Central America
African American traditional recipes of the United States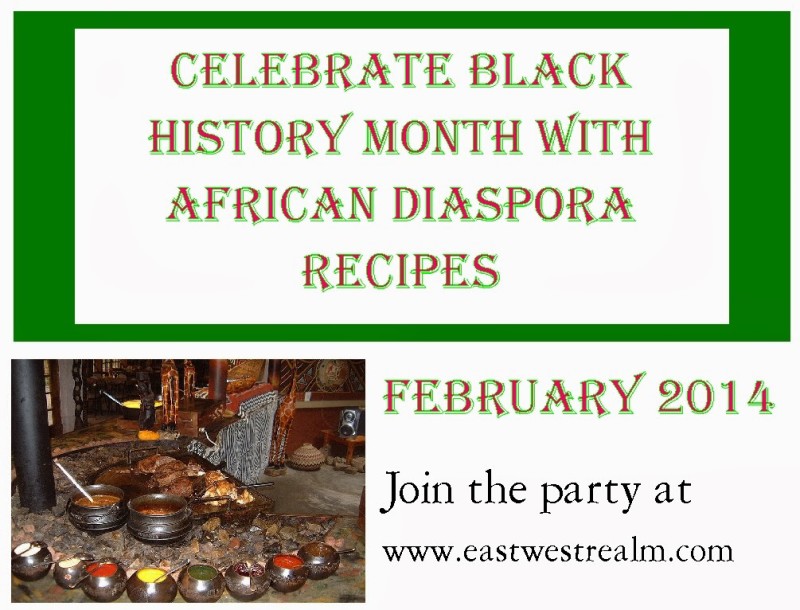 Logo
Rules:
1 – Post any recipe of African origin from the above listed regions.
2 – New posts & Archived posts are welcome. Archived posts MUST be updated with the logo and linkback.
3 – Logo and linkback to this post is MANDATORY.
4 – Although not mandatory, it would be appreciated if you follow me on social media. I will be sharing your posts via Facebook, Twitter & Pinterest.
5 – Add your recipes using the Linky Tool below.
Chef Mireille on Facebook
Chef Mireille on Twitter
Chef Mireille on Pinterest
document.write(");
LIKE THIS RECIPE? LEAVE A COMMENT..I LIVE FOR THEM!
Chef Mireille