Last Updated on January 19, 2017 by Chef Mireille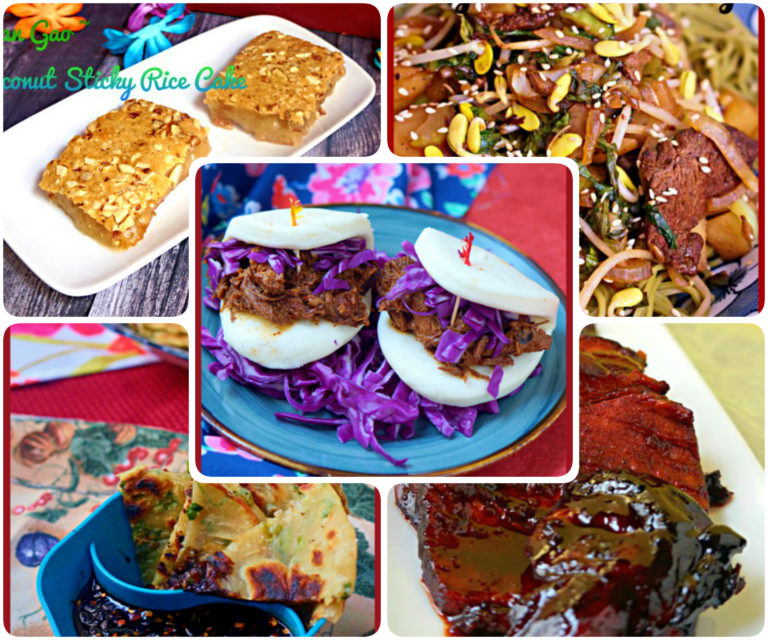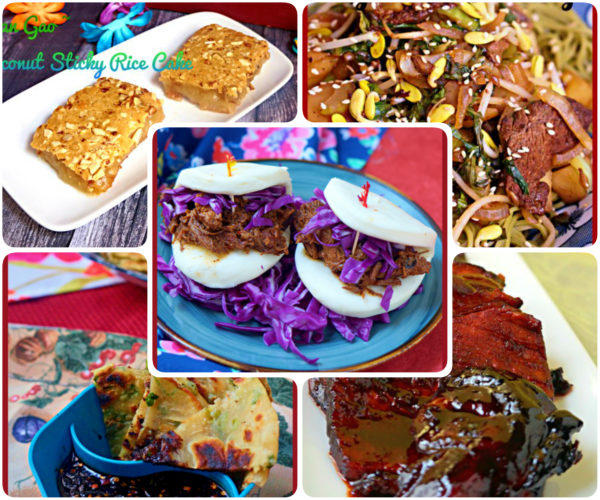 Celebrate the Year of the Rooster – #ChineseNewYear Recipes
Next Friday starts the Chinese New Year celebrations. Last year when I visited Singapore and Malaysia, I was so upset that I had missed the 2 week celebration by just days. In countries with large Chinese populations, it is one of the most important and celebrated festivals of the year. The Lunar Festival, as it is also known, is the time for family, friends and good food. Many of the foods are symbolic to ward off evil because if you are celebrating your birthday in that cycle, it is believed you will have bad luck in that year. So if your birthday falls in the Year of the Rooster, 2017 is not supposed to be too good for you. Wear red and jade and hopefully you can ward off the evil spirits.
Next week I will be presenting some new recipes to celebrate the Year of the Rooster, but in the meantime you can get a heads up by preparing these other recipes I have already previously posted.
Nian Gao is perhaps the most traditional food to serve during the Lunar Festival. Traditionally, the cake is steamed, however, I presented a modern baked version here that was so delicious and simple to put together. This Coconut Sticky Rice Cake is a must for the #ChineseNewYear
Scallion Pancakes are one of the most popular Chinese restaurant foods, so I imagine most of you will already be familiar with them. Why not try making them at home yourself this year to celebrate the holiday?
Char Sui is another very common Chinese New Year holiday food. It is essentially Chinese roast pork in an addictive smoky-sweet-savory sauce. You can easily go to your local Asian market and get a jar of Char Sui sauce, dump it over a pork butt and stick it in the oven, but I promise you if you go through the effort of making the sauce yourself it will be well worth it. So check out the recipe to find out how!
Flavored with Chinese 5-spice, this Duck Stir Fry is wonderful over a bed of noodles.
Although this Red Curry Milk Pork Bao recipe is more Thai than Chinese, it still will be a perfect accompaniment to any Chinese New Year meal.