Last Updated on December 14, 2020 by Chef Mireille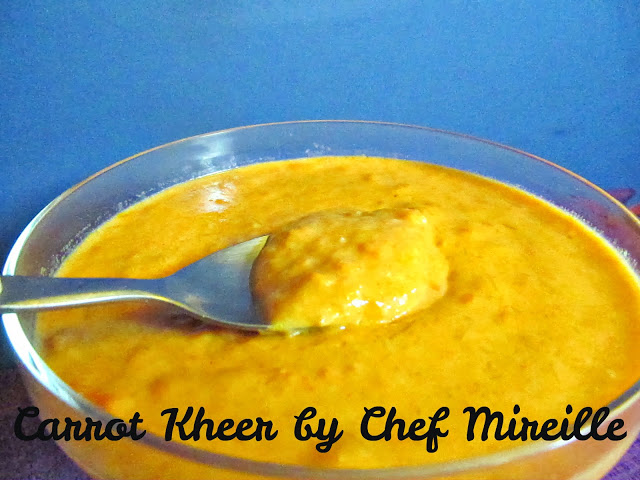 Kheer/Payasam is a popular milk based pudding popular throughout India. The number of varieties are endless from rice to moong beans and carrots. Carrot Kheer is one of the most popular. Here I used coconut milk, making this more of a South India styled kheer. I did make mine a little thicker than is traditional because that is my preference. I have seen some kheers so thin you can actually drink it, more like a lassi. To me, that is not pudding.
Carrot Kheer
Serves 4
Ingredients:
2 carrots
1 cup coconut milk
1 cup milk
2 tablespoons toasted vermicelli
2 tablespoons dessicated coconut
4 tablespoons golden raisins
1/4 teaspoon ground cardamom
1 pinch of saffron threads
Cook carrots in boiling water until tender. Strain and puree.
In a saucepan, dry toast coconut until golden brown and fragrant.
Add vermicelli, coconut milk, milk, raisins and saffron. Bring to a boil.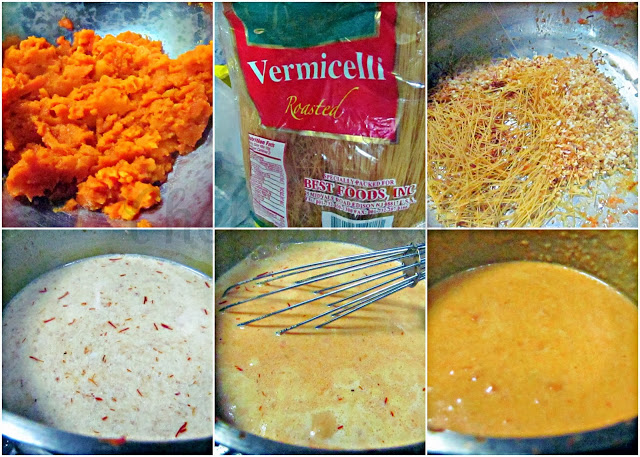 Add carrot and reduce to a simmer for 10 minutes.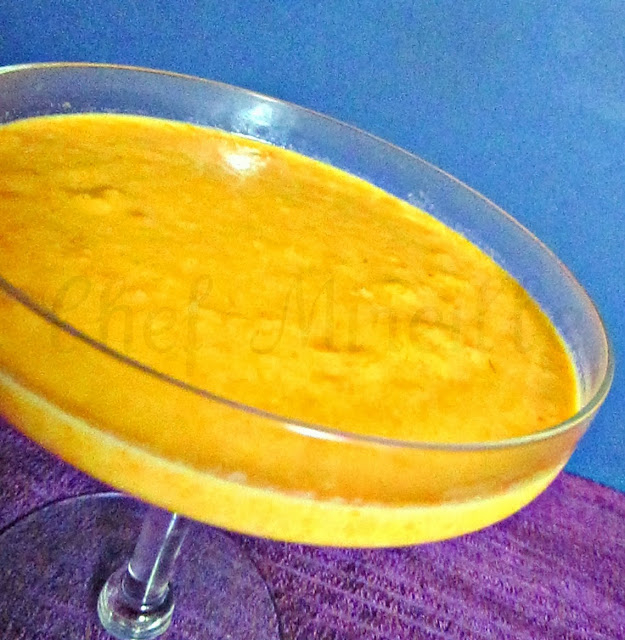 Popular garnishes include cashews and pistacchios, however I left mine ungarnished.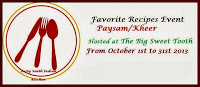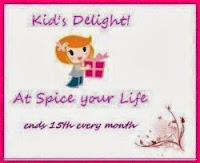 …linking to Kid's Delight & Favorite Recipes hosted by The Big Sweet Tooth
LIKE THIS RECIPE? LEAVE A COMMENT..I LIVE FOR THEM!
Chef Mireille