Last Updated on May 20, 2015 by Chef Mireille
It's Carnival Time!!!!
Carnival is being celebrated throughout the world this week from Port of Spain, Trinidad to Rio de Janeiro Brazil to Venice, Italy to Goa, India to New Orleans, USA
Besides costumes, music and dancing, the best things about Carnival is the food. No matter what country you are celebrating Carinval in, you are likely to get some of the best street food around – from Aloo Pies in Trinidad to Queijo Coalho in Brazil or Espetada in Goa.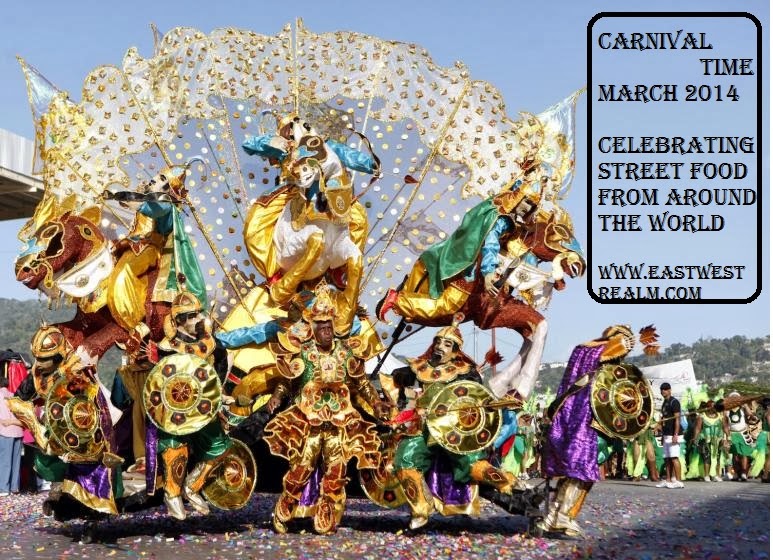 Come and link up your street food recipes:
Rules
1 – Post any street food recipe from any country in the wold
2 – I want to inspire some creativity, so new posts only please!
3 – Logo and linkback to this post is MANDATORY.
4 – Although not mandatory, it would be appreciated if you follow me on social media. I will be sharing your posts via Facebook, Twitter & Pinterest.
5 – Add your recipes using the Linky Tool below.
Chef Mireille on Facebook
Chef Mireille on Twitter
Chef Mireille on Pinterest
LIKE THIS RECIPE? LEAVE A COMMENT..I LIVE FOR THEM!
Chef Mireille