Last Updated on December 3, 2017 by Chef Mireille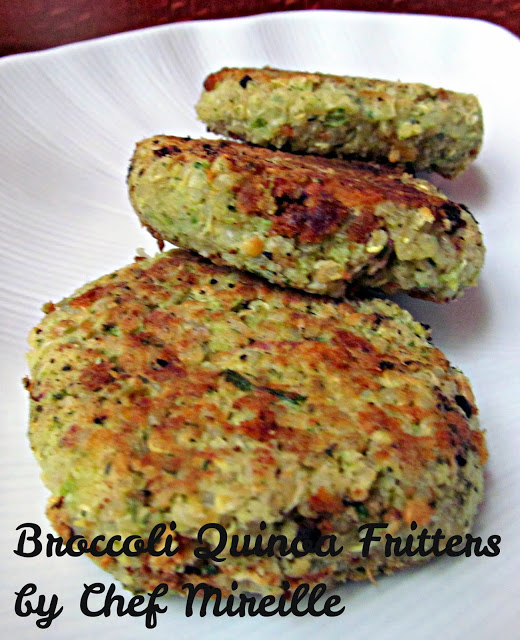 Here is a great appetizer to serve at your upcoming holiday party. You can make them smaller so they can serve as a great finger food snack! Although this version has pancetta, you can omit it to make a Vegetarian version of the fritter. Inspired by an Australian celebrity chef Donna Hay recipe, I made several changes to the original because of what I had on hand and created this version.  Whether you choose to do Donna's original recipe or my adapted version, I am sure you will love these.
Although I used pancetta (Italian bacon) in this version, you can substitute any Italian cured meat like sopressata or coppa. Even a nice spicy pepperoni would add an awesome flavor!
Looking for other appetizers to serve at your holiday party? Try these!
Party Finger Food
Broccoli Quinoa Fritters
Yield: 22 fritters
Ingredients:
1 1/2 oz. Italian cured meats (I used coppa and sopressata), chopped
1 cup quinoa
1 1/2 cups water
7 ounces broccoli, steamed and chopped
1 15 oz. can small white beans
1 15.5 oz. can chickpeas
1/4 cup mozzarella cheese, grated
1/4 cup pecorino romano cheese, grated
1 egg, beaten
1/4 cup cilantro leaves, firmly packed
1 teaspoon salt
black pepper, to taste
2 tablespoons oil
Soak quinoa and water for 15 minutes. Bring to a boil. Reduce to a simmer and cook for 10-15 minutes, until all the liquid has been absorbed.
In a food processor, coarsely puree beans, broccoli and cilantro.
Add egg and mix again for 30 seconds to form a smooth puree.
Transfer to a large bowl. Add quinoa, cheeses and a generous amount of black pepper. Add cured meats and salt. Mix to combine.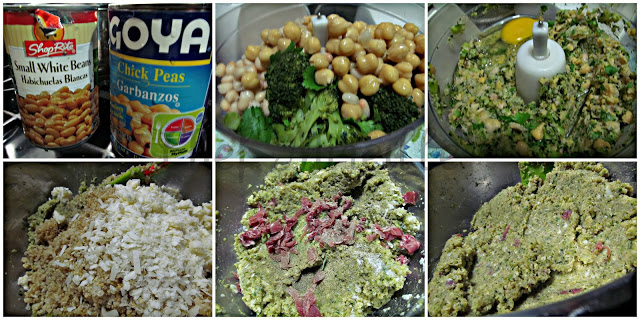 Take about 2 1/2 tablespoons for each fritter and form into patties about 2 1/2″ inches in diameter and 1/2″ thick. Put in refrigerator for 20 minutes.
In a large skillet, heat oil. Put just enough oil to coat the bottom of the pan.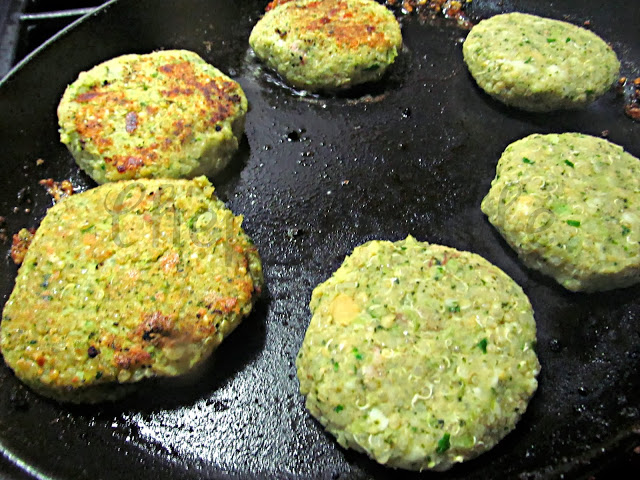 Fry until golden brown on both sides, adding additional oil when necessary. Drain on paper towels and serve.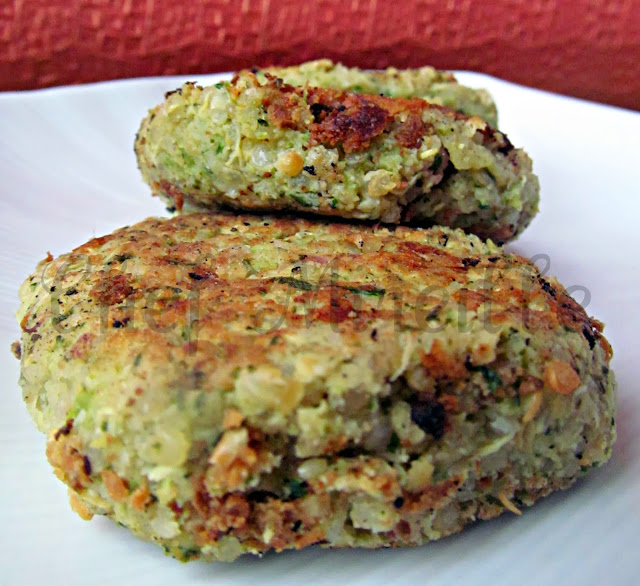 You can use a flavored raita, chutney or aioli to complement these fritters. Try my Spicy Corn Aioli here.
LIKE THIS RECIPE? LEAVE A COMMENT..I LIVE FOR THEM!
Chef Mireille