Last Updated on May 30, 2015 by Chef Mireille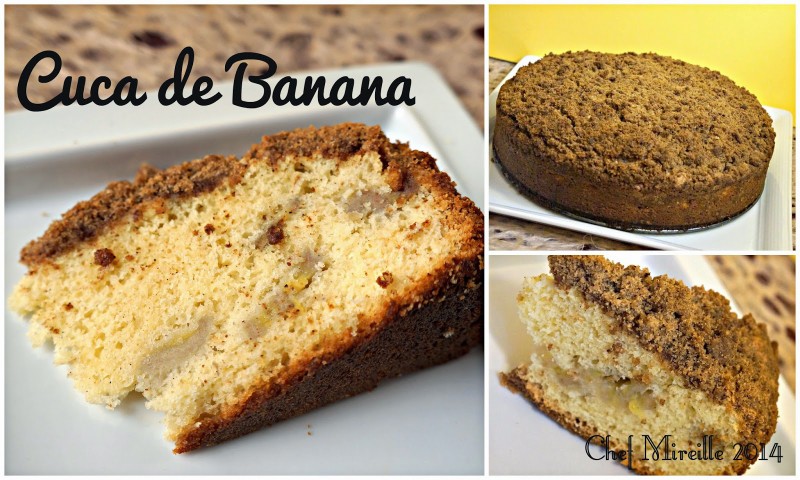 X is for Xavantina, Brazil…
As most of you know, this month we of the Blogging Marathon group are cooking International dishes by alphabet, but then a dilemma arose. There is no country in the world that begins with the letter X. However there are many cities that begin with the letter, mostly in China. I went on a search for something a little different and came upon this Brazilian town beginning with the letter X.

Xavantina is a town in the southern Brazilian state of Santa Catarina. This area of Brazil has a unique cuisine different from other parts of Brazil because of heavy European influence. Sauerkraut, lasagna and gnocchi are more popular here than feiojada and farofa. The area is populated mostly by people of German and Italian ancestry. It is not uncommon to hear German being spoken as you stroll one of the 42 beaches that dot its coastline. Located just under the Tropic of Cancer, it's a tropical paradise.
The European settlers arrived in the 19th century but their German roots remains to this day with breweries and vineyards in production. Octoberfest is celebrated with as much fanfare as in Germany.
Cuca is a coffee cake from this region. The word comes from the German word for cake, kuchen. In the southern regions like Xavantina, banana and apple are the most popular versions of cuca. However, Brazilians in other areas who may be unaware of cuca's German roots use other local tropical fruits like mango or cashew.
Cuca de Banana
Yield: 1 cake
Ingredients:
4 eggs, seperated
2 cups sugar
3 tablespoons butter
2 cups cake flour
1 tablespoon baking powder
1 teaspoon vanilla extract
3/4 cup milk
3 bananas, peeled and sliced
Crumb Topping Ingredients:
4 tablespoons butter
3/4 cup firmly packed brown sugar
3/4 cup all purpose flour
1 tablespoon ground cinnamon
Preheat oven to 350 F. Spray a springform cake pan with non stick spray.
Make the crumb topping by combining all the topping ingredients and mix to combine. Set aside.
Beat the egg whites with an electric mixer until stiff peaks form. Set aside.
In a bowl, combine flour and baking powder. Whisk to remove any lumps.
In another bowl, beat the egg yolks, sugar and butter until light and creamy. Add vanilla extract and mix to combine.
Alternately, add the milk and flour to make a creamy batter.
Using a rubber spatula, fold in the beaten egg whites until completely incorporated.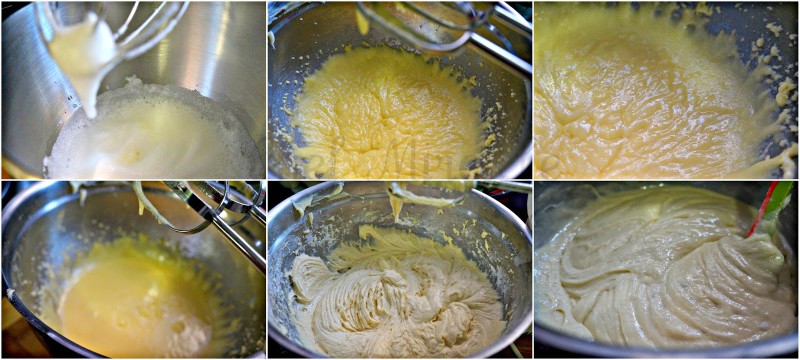 Place half of the batter in the prepared pan and spread evenly. Lay the sliced bananas on top. Cover with the rest of the batter and spread evenly. Top with the crumb topping.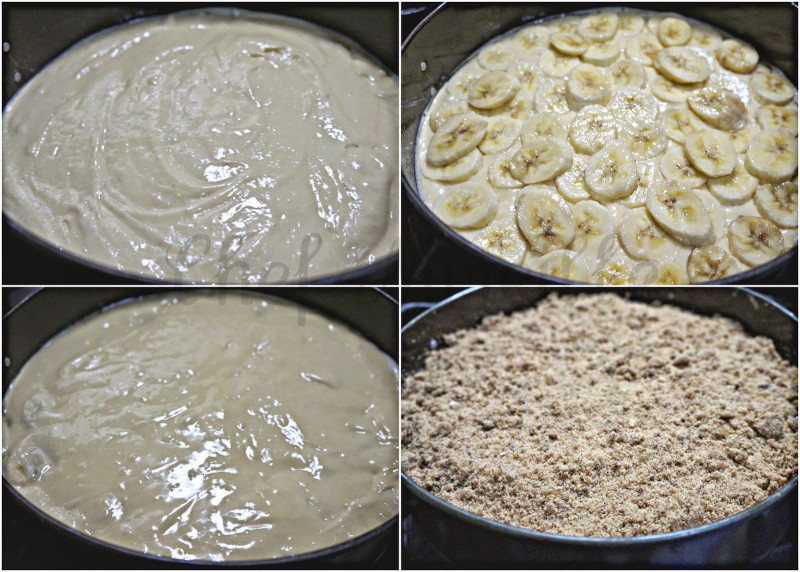 Place in oven and bake for 1 hour.
This is a popular cake for breakfast or eaten during Latin America's equivalent of tea time, merienda.

Check out the Blogging Marathon page for the other Blogging Marathoners doing BM# 44
LIKE THIS RECIPE? LEAVE A COMMENT..I LIVE FOR THEM!
Chef Mireille