Last Updated on June 3, 2015 by Chef Mireille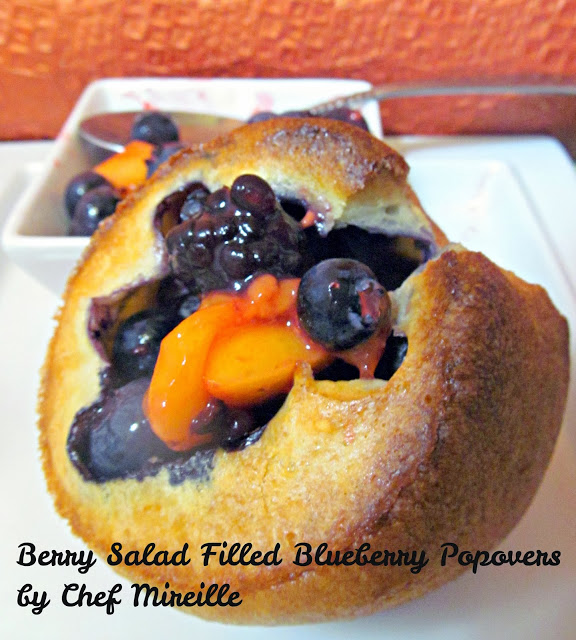 Since this month's Blogging Marathon includes all the days of the weekend Cookbook Cooking Challenge, my search for a recipe was two-fold for today. It had to be an oil free breakfast and it had to be from one of my cookbook's or cooking magazines. I immediately went to my Reader's Digest Low Calorie Cookbook. I figured low calorie food was bound to be light in oil. I have done several recipes from this book in the past. While low in calories, they are still high in flavor.
While I have often heard of popovers and seen popover pans in bakery supply stores, I didn't know exactly what they were. The compartments for the popover pans are usually deeper than muffin pans. Since I was not willing to invest in yet another kitchen pan, I never really bothered to investigate popovers. However, this cookbook said you could also bake the popovers in regular muffin tins. I was willing to give it a try.
Just like the American biscuit is a New World adaptation of the British scone, the popover is a New World adaptation of British Yorkshire Pudding. It is a pancake like batter baked into a light hollow roll. It got its name from the batter swelling and popping over the top of the popover pan/muffin pan compartment.
The first recipe for a popover was published in 1876 in the cookbook, Practical Cooking. I followed the recipe exactly. The only change I did was add some mango to the fruit salad, as I had run out of berries.
Blueberry Popovers
Serves 7
Ingredients:
1 cup all purpose flour
1/4 teaspoon salt
1 teaspoon sugar
2 eggs
1 cup lowfat milk
1/2 cup blueberries
1 tablespoon confectioners' sugar
Preheat oven to 425 F. Spray 7 of the cups in a muffin pan with non stick spray.
Sift the flour, sugar and salt into a large bowl. Make a well in the center. Add eggs and milk. Beat together in the center of the well with a fork. Gradually add the flour into the well, until you have a smooth batter. The batter will be closer to pancake batter than muffin batter.
Divide the batter evenly among the 7 muffin cups. Add a few blueberries into each muffin cup.

Bake for 25 minutes until golden brown and crisp around the edges.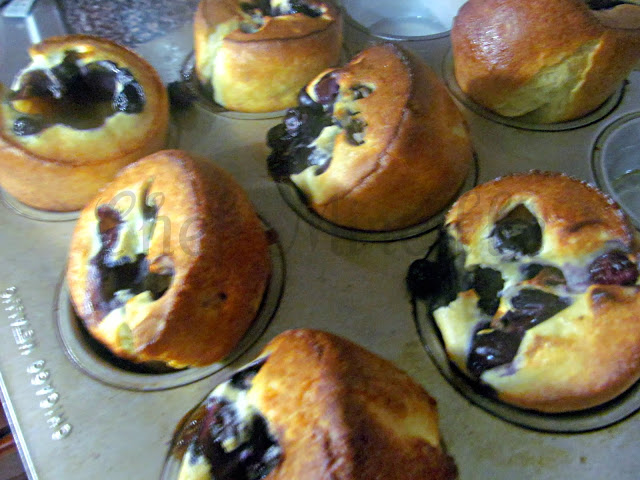 They will be hollowed out in the middle.
Garnish with the confectioners' sugar
Berry Salad
Serves 7
Ingredients:
1 heaping cup raspberries
1 cup mixed berries
1 cup diced frozen mango, defrosted
1 tablespoon confectioners' sugar
Puree the raspberries by pressing them through a strainer. Add the rest of the berries, mango and sugar.

Toss gently.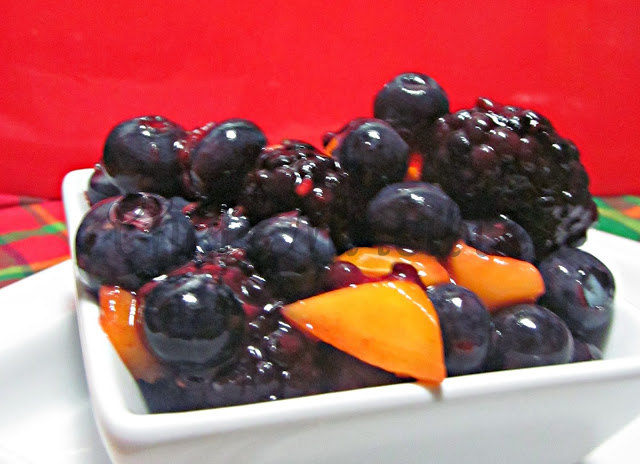 Spoon salad inside the hollowed out middle of the popovers.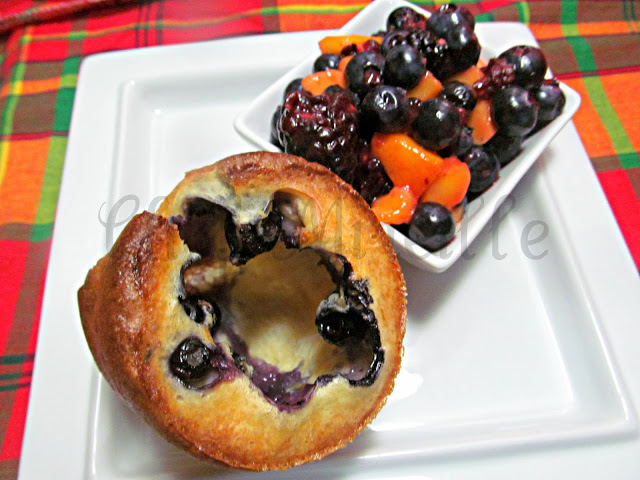 Serve popovers with salad for a healthy, low fat and low calorie breakfast.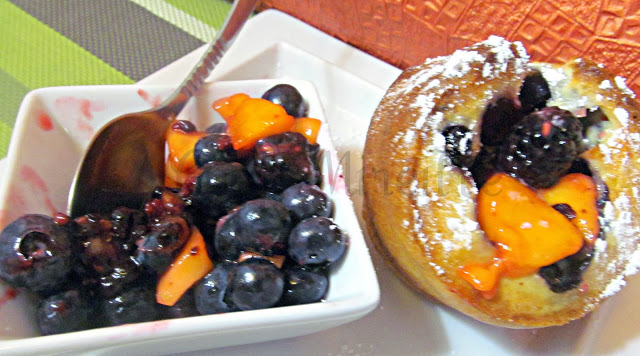 Check out the Blogging Marathon page for the other Blogging Marathoners doing BM# 36
…linking to Bake Fest hosted by Divya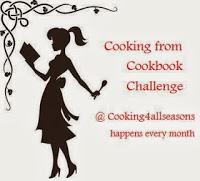 This post is for the CC Challenge of the month
LIKE THIS RECIPE? LEAVE A COMMENT..I LIVE FOR THEM!
Chef Mireille