Last Updated on May 31, 2015 by Chef Mireille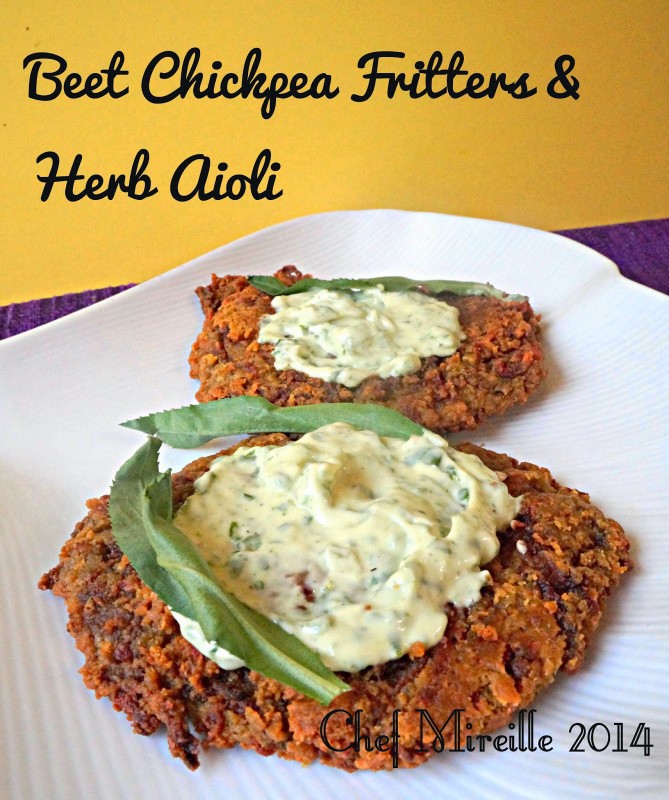 It's been quite a few months since I have participated in the I Heart Cooking Club group. I have been super busy working a lot and therefore nothing but my Blogging Marathon posts have been done. All of the other blogging groups I participate in has taken a back burner. However, I decided to take a break from the Blogging Marathon this month so I do have some time to do some other posts.
Nigel Slater is the chef of the moment. I have never before tried any of this British chef's recipes, so this was my first one. His recipe he paired with a yogurt sauce. I instead chose to make a herb aioli as I had a bunch of fresh herbs and I wanted to use them up before they started to go bad.
Beet Chickpea Patties
Yield: 4 patties
Ingredients:
1 small beet, 5 oz.
1 15.25 can chickpeas, drained and rinsed
3 tablespoons olive oil ( I used herb infused olive oil to make it more flavorful)
1 1/2 tablespoons all purpose flour
salt and pepper, to taste
oil, for frying
Preheat oven to 350 F.
Grate the beet and set aside.
In a food processor, process the chickpeas and olive oil to a paste.
Add flour and process until combined. Transfer to the bowl with the beets.
Add salt and pepper. Fold in the beets until thoroughly combined.
Form into four patties.
Heat enough oil for shallow frying. Fry until golden brown on both sides.
(I found that they were not crispy on the exterior the way I prefer, so I put them in the oven to try to crisp them up a little bit.)
Place in oven for 35 minutes.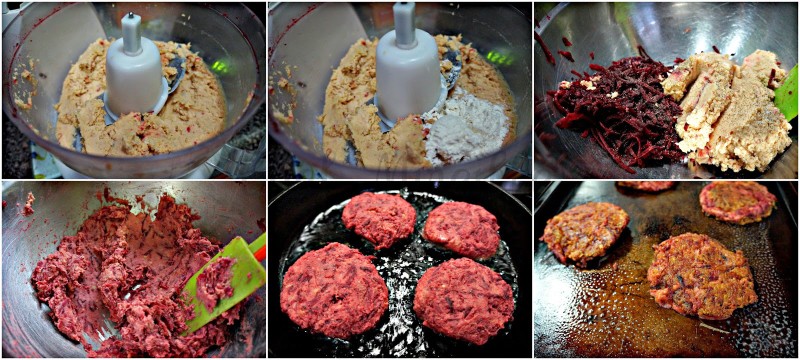 After some of the moisture got dried up in the oven, they were perfectly crispy on the outside and with the aioli below, absolutely delicious.
Herb Aioli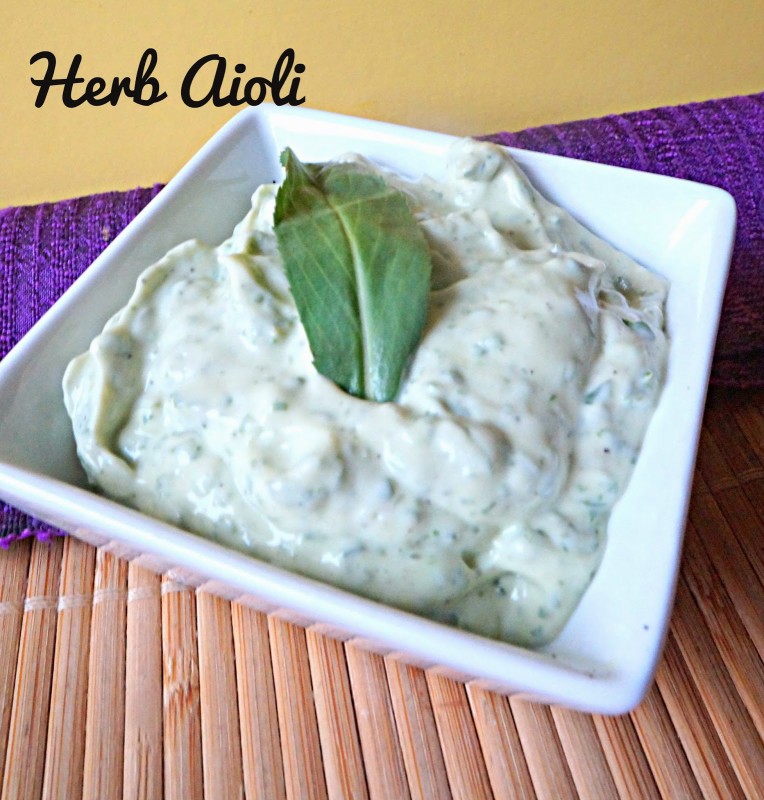 Ingredients:
1 cup basil leaves, firmly packed
3 sprigs of tarragon leaves
1 clove garlic
3/4 teaspoon salt
1/4 teaspoon black pepper
1 cup olive oil mayonnaise
Place basil, tarragon and garlic in food processor. Process for 1 minute.
Add mayonnaise, salt ad pepper. Process well.
Serve these delicious fritters with the aioli for a taste bud tantalizing appetizer or snack.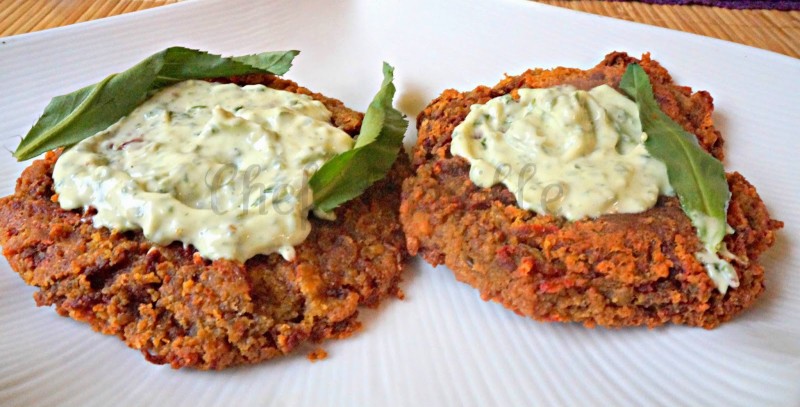 …linking to Kid's Delight – Iron Rich Recipes hosted by Kalyani


LIKE THIS RECIPE? LEAVE A COMMENT..I LIVE FOR THEM!
Chef Mireille